Adventures by Disney - Itineraries
Adventures by Disney has announced a new partnership with AMAWaterways to bring an exclusive river cruise itinerary to their guests in 2016. The cruises will be an eight-day, seven-night itinerary down the Danube River, sailing between Budapest, Hungary, Slovakia and Germany. More information here.
Click here for a no-obligation quote!
In 2015, Adventures by Disney will offer an amazing new itinerary, taking you into the adventurous paths of the Ecuadorian Amazon. This trip not only travels through the Amazon region, but it also explores the Galapagos Islands and Quito, Ecuador's capital city. Also, Adventures by Disney is launching new Long Weekend trips. Featuring two itineraries – New York City and San Francisco & Napa – these four-day weekend getaways provide you with a break from the everyday to explore some of America's favorite locations in a new light.
Click here for a no-obligation quote!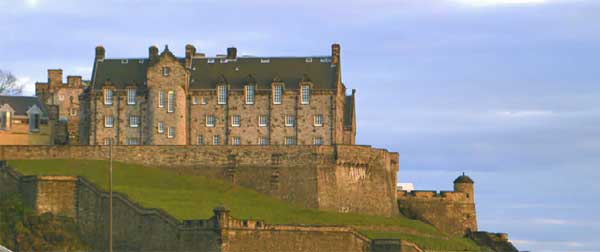 You can check pricing on all Adventures by Disney vacations with Dreams Unlimited Travel's EXCLUSIVE On-Line Calculator
CLICK HERE
| | | | |
| --- | --- | --- | --- |
| Adventure | Adult Price | Child Price | More info |
| Alaska | $4459 | $4239 | |
| Arizona & Utah | $3599 | $3419 | |
| Southern California | $2899-$3429 | $2759-$3269 | |
| Montana/Alberta Canada | $4099 | $3899 | |
| Nashville | $2329-$2549 | $2149-$2419 | |
| New York City | $2599-$2949 | $2809-$3189 | |
| San Francisco and Napa | $2669-$2749 | $2549-$2619 | |
| Wyoming | $3729 | $3549 | |
| Winter Wonderland Wyoming | $3999-$4119 | $3799-$3919 | |
Central and South America
| | | | |
| --- | --- | --- | --- |
| Adventure | Adult Price | Child Price | More info |
| Costa Rica Coast to Coast | $3399-$3499 | $3229-$3329 | |
| Ecuador / Galapagos Islands | $6399-$6779 | $6079-$6449 | |
| Ecuador: Amazon and Galapagos Islands | $8219-$8549 | $7809-$8119 | |
| Peru | $4249-$4639 | $4039-$4409 | |
Europe
| | | | |
| --- | --- | --- | --- |
| Adventure | Adult Price | Child Price | More info |
| Austria, Germany & Czech Republic | $4999 | $4749 | |
| Danube River Cruise | $4539-$4829 | $4319-4599 | |
| England and France | $6119-$6239 | $5819-$5929 | |
| France | $6149 | $5849 | |
| Germany | $4399 | $4179 | |
| Greece | $5109 | $4859 | |
| Ireland | $4499 | $4279 | |
| Italy & Switzerland | $3959-$4549 | $3559-$4109 | |
| Italy | $4169-$4849 | $3749-$4379 | |
| Central Italy | $3749-$4399 | $3379-$3969 | |
| Norway | $5099 | $4849 | |
| Prague river cruise add-on | $1309-$1439 | $1239-$1369 | |
| Scotland | $4999 | $4749 | |
| Spain | $5559 | N/A | |
Asia, Africa and the Pacific
| | | | |
| --- | --- | --- | --- |
| Adventure | Adult Price | Child Price | More info |
| Australia | $7599-$8289 | $7219-$7879 | |
| China with Guilin and Xi'an | $7599 | $7219 | |
| Egypt with Sharm el Sheikh | $4999-$6289 | $4499-$5679 | |
| South Africa | $7619-$7839 | $7239-$7459 | |
| Southeast Asia | $5049-$5199 | $4799-$4939 | |
You can check pricing on all Adventures by Disney vacations with Dreams Unlimited Travel's EXCLUSIVE On-Line Calculator
CLICK HERE