Adventures by Disney - Itineraries
Adventures by Disney has partnered with AMAWaterways to bring an exclusive river cruise itinerary to their guests in 2017. The cruise will be an eight-day, seven-night itinerary down the Rhine River, sailing between Switzerland, France, and Germany. More information here.
Click here for a no-obligation quote!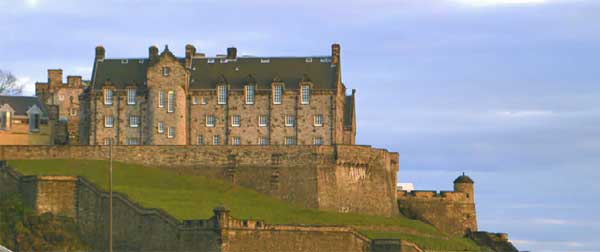 You can check pricing on all Adventures by Disney vacations with Dreams Unlimited Travel's EXCLUSIVE On-Line Calculator
CLICK HERE
| | | | |
| --- | --- | --- | --- |
| Adventure | Adult Price | Child Price | More info |
| Alaska | $4409-$5559 | $4169-$4569 | |
| Arizona & Utah | $3369-$4489 | $3699-$4269 | |
| Southern California | $2889-$4019 | $2729-$4039 | |
| Montana | $3569-$3919 | $3379-$3,729 | |
| Montana/Alberta Canada | $3619-$4979 | $3419-$4739 | |
| Nashville | $1999-$2389 | $1899 | |
| New York City | $2599-$2949 | $2809-$3189 | |
| San Francisco and Napa | $2669-$2749 | $2549-$2619 | |
| Walt Disney World and Central Florida | $4,939 | $4,699 | |
| Washington D.C. and Philadelphia | $3,369 | $3,209 | |
| Wyoming | $3729 | $3549 | |
| Winter Wonderland Wyoming | $3999-$4119 | $3799-$3919 | |
Central and South America
| | | | |
| --- | --- | --- | --- |
| Adventure | Adult Price | Child Price | More info |
| Costa Rica Coast to Coast | $3399-$3499 | $3229-$3329 | |
| Ecuador / Galapagos Islands | $6399-$6779 | $6079-$6449 | |
| Ecuador: Amazon and Galapagos Islands | $8219-$8549 | $7809-$8119 | |
| Peru | $4249-$4639 | $4039-$4409 | |
Europe
| | | | |
| --- | --- | --- | --- |
| Adventure | Adult Price | Child Price | More info |
| Austria, Germany & Czech Republic | $4999 | $4749 | |
| Danube River Cruise | $4539-$4829 | $4319-4599 | |
| England and France | $6119-$6239 | $5819-$5929 | |
| France | $6149 | $5849 | |
| Germany | $4399 | $4179 | |
| Greece | $5109 | $4859 | |
| Ireland | $4499 | $4279 | |
| Italy & Switzerland | $3959-$4549 | $3559-$4109 | |
| Italy | $4169-$4849 | $3749-$4379 | |
| Central Italy | $3749-$4399 | $3379-$3969 | |
| Norway | $5099 | $4849 | |
| Prague river cruise add-on | $1309-$1439 | $1239-$1369 | |
| Rhine River Cruise | $4719-$5518 | $4489-$5,248 | |
| Scotland | $4999 | $4749 | |
| Spain | $5559 | N/A | |
Asia, Africa and the Pacific
| | | | |
| --- | --- | --- | --- |
| Adventure | Adult Price | Child Price | More info |
| Australia | $7599-$8289 | $7219-$7879 | |
| China with Guilin and Xi'an | $7599 | $7219 | |
| South Africa | $7619-$7839 | $7239-$7459 | |
| Southeast Asia | $5049-$5199 | $4799-$4939 | |
You can check pricing on all Adventures by Disney vacations with Dreams Unlimited Travel's EXCLUSIVE On-Line Calculator
CLICK HERE