Relationtrips: Bonding During a Theme Park Vacation
September 4, 2011
by Aaron DelPrince (ADP on the DISboards)
DIS Contributing Columnist
The daily grind: Your alarm clock goes off at 5:00 am. Another day is upon you. Another day of work, getting the kids ready for school, cooking, cleaning; you know, the same old, same old. It's true we are creatures of habit, but there comes a time in our lives when we quickly realize our children are growing up, or we aren't getting any younger. Simply put, the daily grind is grinding us to a pulp. It's taking over our lives. We sit back and look at our children, our spouse, or even our friends and say "We don't spend enough time together away from our normal lives." Something needs to change so we can connect, reconnect, or strengthen our relationship.
For as long as we can remember families have connected, reconnected, strengthened their bond through their vacations. In fact, it's not unusual for families to plan at least one vacation the same time each year. Let's put the typical family vacation aside for a moment as we discuss something a little different. There comes a time in everyone's life when you realize you need to spend time with someone specific. It doesn't have to be with a group of people. It may just need to be one on one. Of course, there are a lot of scenarios when it comes to bonding on a vacation, or a "relationtrip". You may feel the need to bond with your son or daughter, a friend, your spouse, or maybe even your brother or sister. Either way a relationtrip to one of the many Orlando or Southern California theme parks is a great opportunity for you and your companion to come closer together.
Parents and Siblings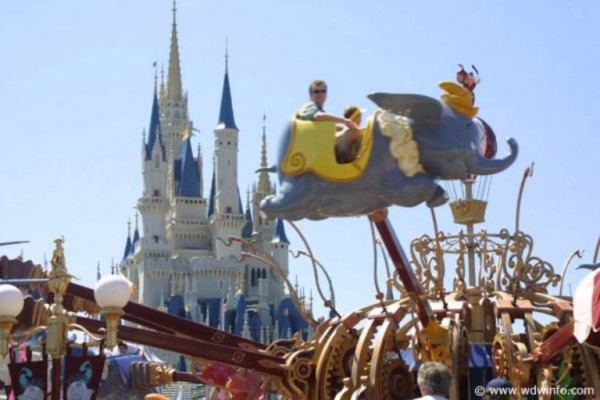 In today's world it's typical that both parents have to work for a family to live comfortably. Everyone's schedule is hectic and sometimes mom or dad can't get away from their job in order to take a family vacation. Some may think this is disappointing and cancels any future vacation considerations. Instead it may be an opportunity for mom or dad to take a theme park vacation and bond with their children. Of course, it depends on certain circumstances like the age of your children and their schedule before you can consider a relationtrip with your kids. But, if everything works in your favor you'll have the opportunity to enjoy time with your children in a theme park.
Over the years, I've had the opportunity to take a few relationtrips to Walt Disney World and Universal Orlando with my daughter. We spent about 5 days enjoying everything the resorts and theme parks had to offer. During our trip I quickly realized I didn't know everything about my daughter. We probably spoke more during our trips to Orlando than we ever did before. Although I knew most of her likes and dislikes, I also learned other similarities we shared like how much we enjoyed hats and how we share the same facial expression on scary attractions. Without spending time alone with my daughter in the theme parks we may not have realized these similarities until later in life.
Before your relationtrip with your son or daughter begins, determine if you are going to drive or fly to your destination. The best time to talk and bond is during your travels. If you're in a plane or car you'll have a lot of time alone to discuss your favorite attractions, if your last school year was successful, or simply reflect on recent activities your children enjoy on a day-to-day basis. The travel time is the best time to break the ice and show that mom and dad are pretty cool because they care about me and what I'm doing in my life. Whatever you do try not to let your children bury their heads in their IPod Touch or DS video game unit the entire trip. Make sure to speak with them as much as possible and continue to discuss what is important to both of you. You'll be amazed at what you learn about each other.
Some of you may be wondering how a parent and a sibling(s) can leave another family member behind while you go on a relationtrip to a theme park. There are several factors to consider. How will the other parent feel about you leaving with your children? How will the children feel about leaving the other parent behind? How long should your relationtrip take? A lot of these answers depend on you, your children and your spouse. You will probably have the best gauge of what everyone can tolerate. Before considering a relationtrip make sure to openly discuss how everyone feels about separating for a trip, who should go, and for how long. Discussing these topics before planning a relationtrip will save you potential heartache during the planning process and just before your relationtrip begins. Make sure everyone is comfortable and expectations are set so there aren't emotional surprises later on.
Couples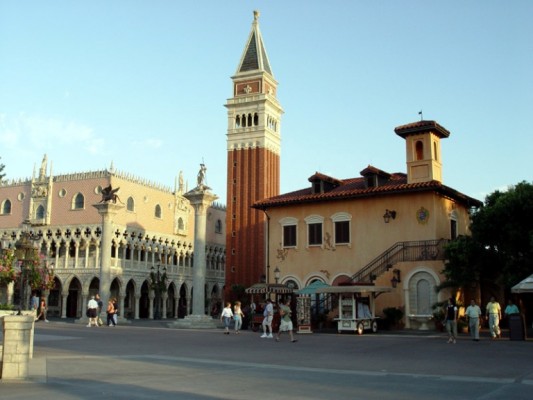 Many of the Orlando theme parks and resorts are a great place for couples to rekindle their relationship. I know couples who've made several trips to the happiest place on earth because they simply enjoy the theme parks, or they first met there and fell in love. For some couples they may never have visited a theme park before and just want to see what a theme park vacation is all about. Either way, for couples it's more about spending time together. In most family situations today both the husband and wife work so spending a lengthy period of time together is welcomed. A relationtrip for couples is simply about reconnecting, holding hands around World Showcase, enjoying dinner at a fine restaurant, or screaming your head off on Tower of Terror.
Couples are going to see their theme park relationtrip in a whole different way than a father and daughter relationtrip. Couples will find shopping, dining, or relaxing by the pool with a good book very enjoyable as they reconnect during their trip. You'll have a lot of time to speak with each other and share some emotional moments together during a fireworks show. Maybe you are frequent visitors to the theme parks and have a special spot you like to visit that holds a special place in your hearts. For a couple's relationtrip it's more about slowing down and sticking together. It's about reminding each other how important you are to one another.
Just remember, a relationtrip to a theme park is a lot about compromise. More than likely you'll both have to agree on what one person may want to do so the other person can enjoy something later. As much as we'd like to think a relationship is perfect, compromise is still an important part of a relationtrip. Compromise shows compassion to the other person and goes a long way to making sure your relationtrip is successful. Also, making suggestions to your partner shows you care about their opinion. Try not to say what you want to do, but make it clear you are only suggesting an idea. Don't be afraid to ask your partner what do they think, or what would you like to do? It's a great way to show the importance of your partner's opinion.
Friends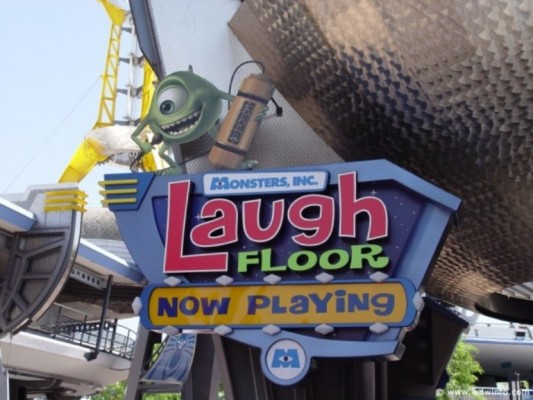 There is someone in your life you are close to. A person you consider a friend. But, because you both work, have homes, and other obligations you don't seem to spend any time together. You've pretty much had it with your boss, you're sick of doing laundry, or you can't stand watching reruns of the "Back to the Future" trilogy on TV anymore. You want to get out and do something different, get away. Both you and your friend agree it's time to enjoy life a bit more. You both talk and decide you need to scream, let loose, and hopefully become closer friends through a theme park relationtrip.
A friend's relationtrip is similar to a couple's relationtrip in many ways. Of course, you'll need to subtract the romance. For friends the bonding begins when something memorable happens. It could be a funny joke, or accidentally knocking over a garbage can in Tomorrowland. I've personally met several friends in the theme parks and we always laugh and joke about unusual occurrences like eating at the same restaurant within 3 hours. The unusual seems to bring friends closer together through laughter and memories.
What's really great about a theme park relationtrip with friends is the theme park is a great meeting point. No matter where you live in the country or world you can always choose to meet in a theme park. I've flown into Orlando several times to meet up with friends so we can spend time together by enjoying a meal, a new attraction, or drinking around World Showcase in EPCOT. For friends who enjoy each other's company a theme park is a great way to share a few laughs, get to know each other better, and creating a bonding relationship.
Theme Parks Provide a Great Setting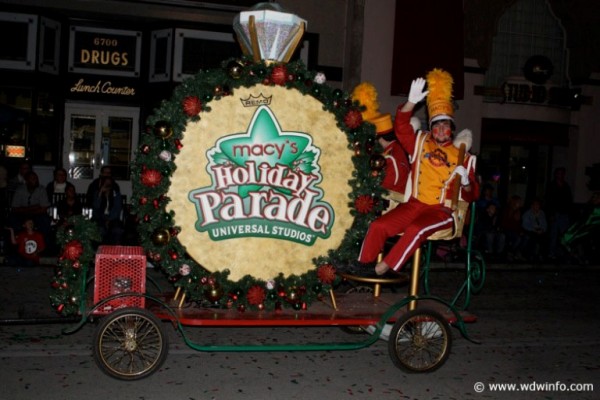 Visiting one of the many theme parks provides a terrific setting for your relationtrip. Attractions, shows, parades, and dining are all at your fingertips when you walk through the turnstiles. Basically, you won't have to worry about the entertainment and enjoyment aspect of your trip. As you experience your day the bonding and memories will be incorporated into the activities happening inside the theme park. There's really nothing better than enjoying an evening parade with your son or daughter while enjoying a box of popcorn or an ice cream cone along Main St. USA. For couples, strolling along the World Showcase promenade is also a perfect setting with entertainment, beverages, and a variety of dining options.
As you experience your day in the theme park memories and bonding will take place because of all of the sensory experiences around you like music, visually stimulating attractions and food. All of these aspects of a theme park are there allowing your relationship to strengthen. When is the last time you laughed with your partner in a theme park, or shared a story because you saw something that sparked a memory? These situations are somewhat common during a relationtrip to a theme park because of the setting they provide to you.
Conclusion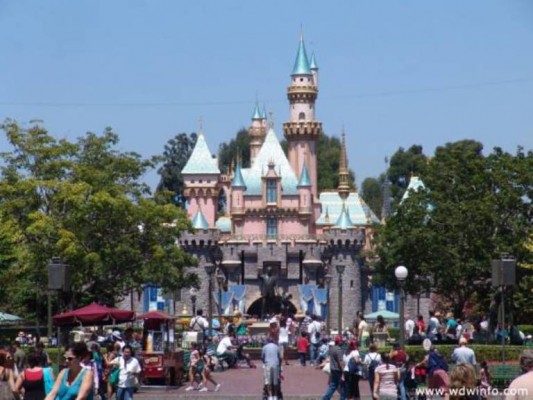 Some of you may think bonding with your children or partner should take place at home, and I'm sure it does. But, sometimes when you get caught in the daily grind bonding and spending time together can take a back seat to your daily routine. A relationtrip to a theme park is a great way to force yourself to leave your daily routine behind and focus on what's important in life; bonding with your children, your partner, or your friends.
Just remember there isn't a constant rainbow over a theme park. It can be a place of discourse or displeasure. Do your best to understand each other's needs even in a hot and crowded theme park.
So, what are you waiting for? I'm not saying you should drop what you are doing right now to start planning your theme park relationtrip. Remember to discuss your intentions with your family before the planning process so expectations are set. Make sure to plan your relationtrip together with your traveling partner so you both can participate together. After all, you are trying to bond and the planning process is a great way to begin your relationtrip experience. When you've finished your relationtrip the daily grind will pick up again, but at least you'll have the satisfaction of knowing you've connected with your children, your partner, or your friends. That's what a relationtrip is all about; connections, friendships, and bonding.
Friend Aaron on Facebook:
I accept reader friend request.
---
Jill Bryant
I always take my family to the WDW.so happy we are.we forget the hard and the fatigue.Complete relaxation?
Lisa from PA
Timely article for me. We have 3 children with a 6 year age gap between the older 2 and the younger one. Our family vacations are always fun, but I never get to spend the time with the older 2 that I would like, plus the youngest doesn't share our love of roller coasters, yet. Anyway, as the 2 eldest are getting ready to gaduate, my husband has promised me a trip alone with the 2 older ones and I can't wait.
Jennifer
Great column! My daughter and I will embark on our first "Relationtrip" in 73 days when we visit Disneyland for the holiday season. I am so eager to make new memories with her and hopefully start a new tradition. Although I feel guilty for leaving the rest of the family behind, your column reinforced how important it is for us to have this time together. I'll just have to take a different trip with each family member next year! **wink wink**
Michelle
Absolutely loved the article! "Relationtrips" - awesome! My hubby and I have been going to WDW at least once a year (sometimes twice a year if we're lucky) since 2006 - it was hubby's first trip and he was hooked (thank you Disney!). We look forward to each trip, even though it's only the two of us. We take this time to concentrate on each other and do fun things together. When we're at home "life" sometimes gets in the way, but at WDW it's like...being in another world! We go to dinner, to the parks, or just hang out at our resort. But the most important thing is we're together! We just recently celebrated our 20th anniversary with a vow renewal at the Wedding Pavilion. Now WDW has even more special meaning to us!
Tracy
My husband and I are divorced but we still take the kids to Disney World every year. Our kids love the trips and we put aside our differences and always have the best time. Disney World is truly the "happiest place on earth" for us!
Michelle
My husband, myself, and our five children have gone to WDW almost every year since 1997. My children, when given a choice, are awestruck that we would even ask them if they want to continue to go with us...in fact they look at us like we have 12 heads! When given a choice this year about whether to visit another part of the world or WDW, they chose WDW. For them it is family fun bonding time, for us the memories are priceless!!! They readily agree that they cannot tell us that Christmas gift they "just had to have that year"...even with picture proof of them opening it. However, they can recall events from WDW that I had long put away in the old memory bank!!! Our cherubs are now 22, 21, 18, 16, and 14! I believe we will be like the WDW commercial where mom and dad are telling their adult son he cannot go with them this time, as he tearfully holds a picture of him and Mickey...
Megan Anne
My family's nearly annual trip to WDW are some of my favorite family memories. My family is dysfunction in many aspects, but when we were in WDW, we were in our element and at our greatest- never have I seen us so in sync as when we strategized our plan of attack for a day in one of the parks. My partner and I will be spending our first vacation alone at Disneyland. Neither of us have ever experiences the park, and we're both very excited for the memories we will craft together.
Lisa
Relationtrips! What a great word! We( my husband, myself, and our 3 children) bond will driving to WDW. We love our road trips to Florida. We never know what we will find on the way. I also keep notes as we travel down the road. I may not be able to remember it later and that is why I started my journal. Every once in a while, I pull out that journal and read it myself or to my kids. We all have a great laugh remembering our trip. By the way, my kids are 25, 17 and 14 and we all still love WDW!
---