Blue Man Group Orlando
Discounted tickets for Florida teachers:
For the 5/24 - 7/7/13 performances, Florida public school teachers can purchase tickets to Blue Man Group for $34 (plus tax) for adults, and $29 (plus tax) for children. A maximum of six tickets can be purchased with the discount. For every adult ticket purchased, Blue Man Group will donate $2 to the Florida Education Foundation.

Visit the Just for Teachers website or the Florida Education Foundation website and fill out a registration form. After registering, teachers can download and print a ticket coupon that will allow them to purchase the discounted tickets.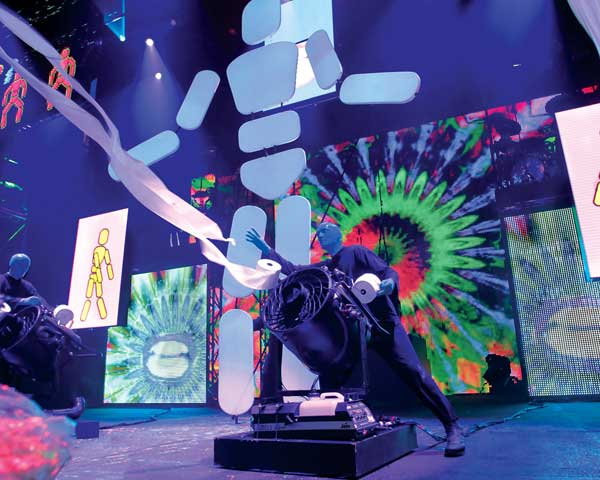 Blue Man Group – which occupies a live performance venue accessible from both Universal CityWalk and Universal Studios – adds an entirely new dimension in live entertainment for Universal Orlando theme park guests and Florida residents.
The unique style of Blue Man entertainment has been experienced by more than 10 million people worldwide. They have entertained audiences of all ages with their live stage shows, their touring rock concert, television programming and albums.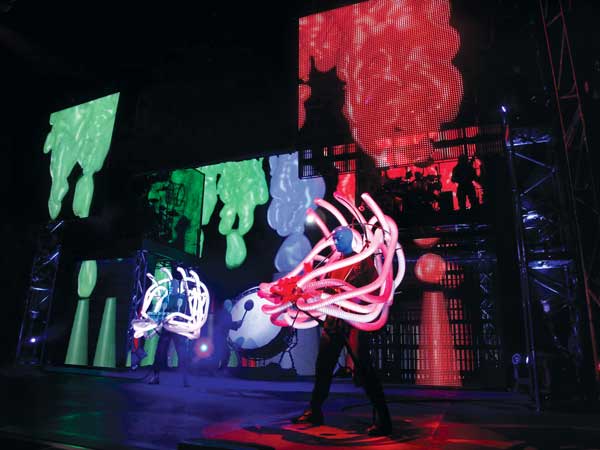 And now, Blue Man Group brings their live show to Universal Orlando Resort. The show combinse music, comedy and multimedia theatrics to create the blissful party atmosphere that is a Blue Man Group trademark.
Blue Man Group performs from a specially created theater at Universal Studios. The building once housed Nickelodeon Studios and has been re-designed as a 1,000-seat theater complete with its own box office. The Blue Man Group show is custom-designed for Universal Orlando and includes elements of the group's existing shows as well as newly created material. The show has recently undergone a transformation and takes a creative look at the world's use of technology and communication. There are several new, updated segments and a finale that is designed to get guests up on their feet!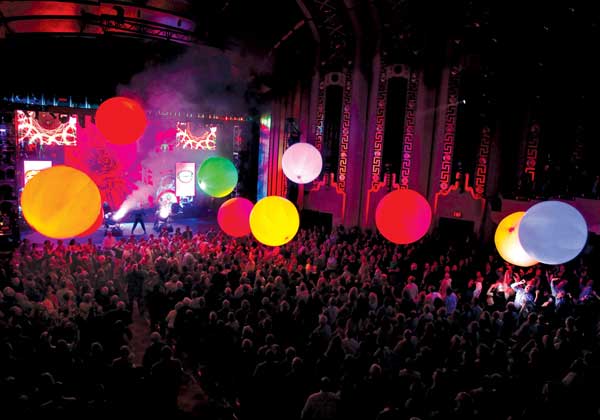 Special Ticket Offer for College Students


Students with a valid college ID may purchase a $30 ticket (2 ticket limit per ID) to see Blue Man Group. After the evening performance, students can meet the Blue Men at a special post-show session. For more information, call 407-BLUEMAN.

Tickets

Age

Pre-Tax Rate

Adult

$79.00

Child

$29.00

Adult

$69.00

Child

$29.00
VIP Experience add-on- This experience is only available to 40 guests and VIP tickets can only be purchased at the box office at the theater. For an additional $20 per ticket, you will get:
Access to the Bluephoria VIP lounge located upstairs above the theater
An official Blue Man Group show program
2 drinks of your choice in the the Bluephoria VIP lounge (alcoholic or non-alcoholic)
An exclusive meet and greet/photo opportunity with one of the Blue Men
Orchestra (Zones 1 & 2) – Tier 1
The entire theatre is considered to be stadium style seating and is very similar to a movie theatre. The center orchestra has a left section, a center section, and a right section. Each section consists of 11 rows, which range from Row A (first row) to Row L (last row). Center seats will probably sell out first as this seating provides the most possible interaction and participation. The side sections offer a great view and also provide great interaction and participation.
Rear Orchestra (Zones 3 & 4) – Tier 2
The rear orchestra also consists of a center, left and right section. The center section wraps around the sound engineer station and, even though it is further back, offers fantastic views of the stage.
Accessible Seating
There are at least ten seats available for handicapped accessible seating. The locations of these can be seen in the chart below. Accessible seating is only available for a handicapped patron and a companion. If there is a party of four and one of the four is in a wheelchair, two of the seats can be sold in the accessible section while the other two seats need to be sold outside of the accessible section. If a performance is sold out, handicapped accessible seats may not be sold to non handicapped accessible patrons. If accessible seats have not been sold by the day of the performance, the seats are released for sale to the general public.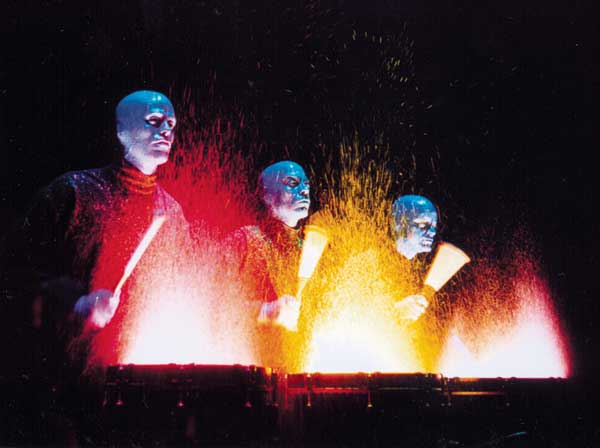 See All
DIS UNIVERSAL UPDATES
HOTEL DISCOUNTS