Disney Cruise Line Pricing and Reservations
It is absolutely impossible to predict the price you'll pay for your Disney Cruise, as there are a number of factors that influence this. First (and most important) is the time of year that you will be cruising. Spring and Fall are usually the best time to find deals.

Your best bet is to book your cruise as FAR IN ADVANCE as possible. Disney Cruise Line offers "tier pricing" and the best savings can be found if you book early enough. There are also other discounts available on some Disney Cruise Line sailings.
stateroom
. After the two adult price, the third and fourth passenger in the stateroom are charged a lower rate. If you are traveling alone, DCL will charge you 100% of the second adult's cruise fare (not including port fees and taxes)
in addition to
the full fare for the first adult.
**NOTE**
Teenagers will be Charged adult fares (13-17). Child rates apply to ages 3-12. Children ages 0-2 pay 50% of the child rate.
This does not impact access to areas of the ship that are designated as "18 and over" (like the Spa, Adults only pool, and Palo).
When to travel
- It will depend on where you plan on cruising to when the best time to travel is. If you are planning on sailing to the Caribbean the summer months are going to be the best. If you are cruising to Alaska, then you will want to travel May-September. Disney typically sails on special cruises during the summer months. They may also offer a Panama Canal cruise during the summer if they need to reposition one of the cruise ships.
Best times of year (price)-
There are typically 3 seasons High (Peak), Shoulder, or Low season.
High season
- (Most expensive) If you want to cruise during the time that children are out of school you will typically find those times more expensive to cruise because of increased demand. You will want to price early for availability because the cruises limit the number of children on a cruise, and the rooms that will sleep a family book early. The Panama Canal cruises are usually priced in this category.
Disney typically offers Europe only during the summer months. Alaska high season would be June-August. The Caribbean cruises would be more expensive during June-August.
In shoulder and low seasons-
You will find better pricing for locations with year round opportunities to cruise. The Bahamas and the Caribbean will offer lower prices.
Hurricanes / Atlantic Storms-
Hurricane season is June - November. This is a great time to sail, but be aware your itinerary may change at the last minute because of hurricanes and storms. You may miss a port or two because the ship will try to head to better weather to avoid the storms. Trip insurance is a good idea if you plan on cruising during hurricane season. If you are looking to save money on your cruise you may also find lower prices during the peak of hurricane season.
Best times of year (weather)
- Alaska- June through August would be the warmest months. If you are looking to see wildlife on an Alaskan cruise the later you would cruise the more animals you will see.
Caribbean- the warmest months would be late June through August. Sailings for Christmas and New Year's are very popular but the water can be a little chilly on Disney's private island Castaway Cay. The summer months are perfect.
Northern Europe-the summer months are perfect for sailing. It can be very warm but the sun is shining most days.
Also be aware that the higher categories sell out quickly. You will need to decide if having a verandah or suite is important to your family to spend the extra money.
Discount Disney Cruise Line Rates
Disney Cruise Line occasionally offers special pricing for certain individuals.
Florida residents,
military personnel
, travel agents and cast members are sometimes offered discounted rates on certain sail dates. Disney sometimes offers
discounted rates
to the general public on some of its less busy sail dates. They may also offer
specials to families with children
with a Kids sail free offer. Please be aware that the most popular holiday/school vacation sail dates will carry the highest pricing and offer no discounts.
Some
Travel Agencies
run promotions offering an incentive to book through them. These usually take the form of a
shipboard credit (SBC)
. This simply means that the agency will place a credit in your shipboard account. While onboard you can use this credit for spa treatments, merchandise, photos, etc. These credits expire at the end of the cruise.
Check out our
Disney Cruise Line Discounts
page to find some great prices.
Deposits for all reservations will be 20% of the voyage fare. The total voyage fare does include port fees, but does not include insurance, transfers, taxes or air. Also, everyone will be charged a deposit, including children 12 weeks and older.
Onboard booking policy: Guests who book their next cruise while onboard will only have to pay a 10% deposit. When you book onboard, you will receive up to a $200 onboard credit per stateroom and a reduced deposit on sailings 7 nights or longer. Travel on these onboard bookings must be completed within 18 months to maintain these benefits. If you are unable to sail within this time period, the onboard booking benefits will be removed from the reservation.
For most itineraries, the balance of the reservation must be paid no later than 90 days prior to sailing for concierge categories 1-3, R-V and 75 days for all other categories 4-12, 4A-11C. Full payment for the cruises 10 nights or longer or cruises less than 10 nights that embark or debark from a non-US port must be received 150 days prior to arrival for all concierge categories and 120 days prior to arrival for all non-concierge categories. Changes made to your reservation within 30 days of sailing will incur a fee.
Final Payment
Any cruise reservations which are not paid in full by their balance due date will automatically be canceled.
Blackout Dates when rebooking Onboard:
There are now blackout dates for sailings that are booked onboard. When booking onboard, you will still be able to book these dates, but you will not receive the normal 10% onboard booking discount or 50% off deposit. You will still receive the onboard credit.
Disney Fantasy
2014 - 2/15, 3/8, 3/15, 3/29, 4/5, 4/12, 4/19, 4/26, 5/31, 6/14, 6/21, 12/20, 12/27
2015 - 3/28, 4/4, 12/19, 12/26
Disney Dream
2014 - 4/13, 4/17, 4/20, 6/29, 7/3, 7/6, 12/22, 12/29
2015 - 3/30, 4/3, 4/6, 6/26, 7/1, 7/5, 11/23, 11/27, 12/24, 12/28, 12/31

Disney Wonder
2014 - 4/13, 4/18, 4/23, 5/17, 5/19, 6/30, 12/21, 12/26, 12/30
2015 - 3/29, 4/3, 5/15, 5/17, 6/29, 10/9, 10/16, 11/20, 12/24, 12/28

Disney Magic
2014 - 4/14, 4/18, 4/21, 7/14, 7/26, 12/21, 12/28
2015 - 3/29, 4/5, 11/26, 12/23, 12/27, 12/31

Cancellations must be made by telephone or in writing. Changes to the vacation commencement date or changes of Guest names will be considered cancellations.
Changes are not permitted once you're within the penalty period. You will need to cancel, pay the penalty that is in effect and rebook the new date.
Categories with Restrictions: Reservations for Inside, Outside or Verandah Categories with Restrictions are non-refundable and non-transferable. A 100% cruise cancellation fee applies from time of payment.
The chart below outlines the current cancellation policy for DCL cruises less than 10 days where embark or debark is U.S. port.
If you cancel within this period:
The cancellation fee is:

Suites/concierge staterooms:

45 + Days prior to sail

Loss of Deposit per guest.

Non-suites/concierge staterooms :

74 - 45 Days prior to sail

Loss of Deposit per guest.

All Categories:

44 - 30 Days prior to sail

50% of vacation price per guest

All Categories:

29 - 15 Days prior to sail

75% of vacation price per guest

All Categories:

14 Days or less before sailing

No refund
The chart below outlines the cancellation policy for DCL cruises of 10 days or more and cruises less than 10 days where embark and debark is non-U.S. port*:
If you cancel within this period:
The cancellation fee is:

Suites/concierge staterooms:

56 + Days prior to sail

Loss of Deposit per guest.

Non-suites/concierge staterooms :

119 - 56 Days prior to sail

Loss of Deposit per guest.

All Categories:

55 - 30 Days prior to sail

50% of vacation price per guest

All Categories:

29 - 15 Days prior to sail

75% of vacation price per guest

All Categories:

14 days or less before sailing

No refund
*For reservations made prior to May 15, 2012, the cancellation fees assessed will be based on the cancellation fees listed on the original confirmation unless the sailing date or vacation package is modified.
If you think there's a possibility that your vacation plans may change, you might want to consider travel insurance. Travel insurance costs 8% of each guest's (1) base cruise fare and (2) port fees.
Minimum cost per person: $29
Maximum cost per person: $399
For more information on the Disney Cruise Line Travel Insurance Policy, click here. Prices are subject to change without notice.

We recommend that you also compare policies/prices through: www.insuremytrip.com
Disney Cruise Line Transfers from the Orlando Airport to Port Canaveral are $70 roundtrip and $35 one way.

If traveling to/from a Disney Resort, one way pricing is used.

Transfers from Barcelona are $59 roundtrip from the airport and $30 one way. Transfers from London are $165 roundtrip from the airport and $85 one way.
NOTE: The price of transfers is per person. Disney Cruise Line provides transportation from all Walt Disney World Resorts except Fort Wilderness.
Of course you can call Disney Cruise Line directly for your reservations, but we recommend Dreams Unlimited Travel (the Official Travel Agency of the DIS). Dreams Unlimited Travel has many unique programs for Disney Cruise Line guests. Most important of all is that Dreams will constantly check for better rates and specials in an effort to lower the overall cost of your vacation. For example, if you make your reservation now, and in a month a new promotion becomes available, Dreams Unlimited Travel will work to convert that reservation to the new program (provided it lowers the cost). While it can't be guaranteed with every reservation, it's not an unusual occurrence when it happens. Also, Dreams will run special promotions (like shipboard credit promotions) on a regular basis. Check their Disney Cruise Line Specials page to see what promotions are currently being offered. For more information on Dreams Unlimited Travel, click here.
Get a no-obligation Disney Cruise Line Quote Today!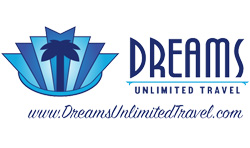 Disney has a policy for reservations booked directly with them and transferred to a travel agent. Included in this policy are Walt Disney World, Disneyland, Disney Cruise Line, Adventures by Disney, and Aulani. Disney must approve all requested transfers.
Reservations paid in full are not eligible to be transferred.
Reservations that are not paid in full may only be requested within 30 days of the initial booking. (Initial booking date is the date the Reservation Center generates a reservation number, not when the deposit is made).
If you booked your DCL reservation within the last 30 days, you can Email Dreams Unlimited Travel to see if they can save you money or apply a Shipboard Credit! *Deposit paid. Not paid in full. Other Restrictions Apply
See All
DIS DISNEY CRUISE UPDATES