Joy of Tea
Joy of Tea Information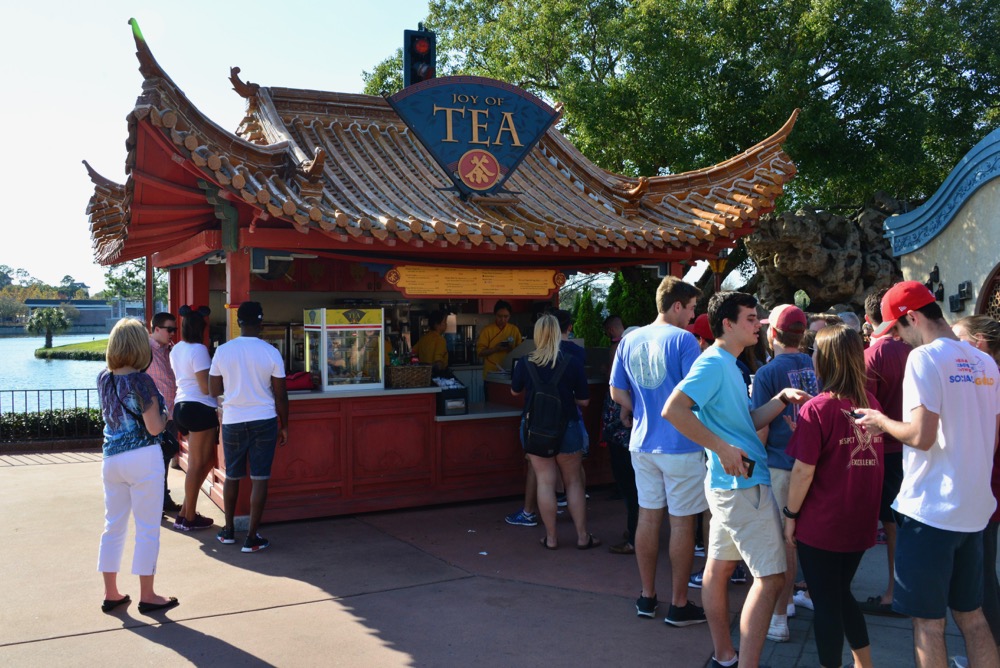 Joy of Tea offers a variety of hot and cold drinks outside of the China pavilion.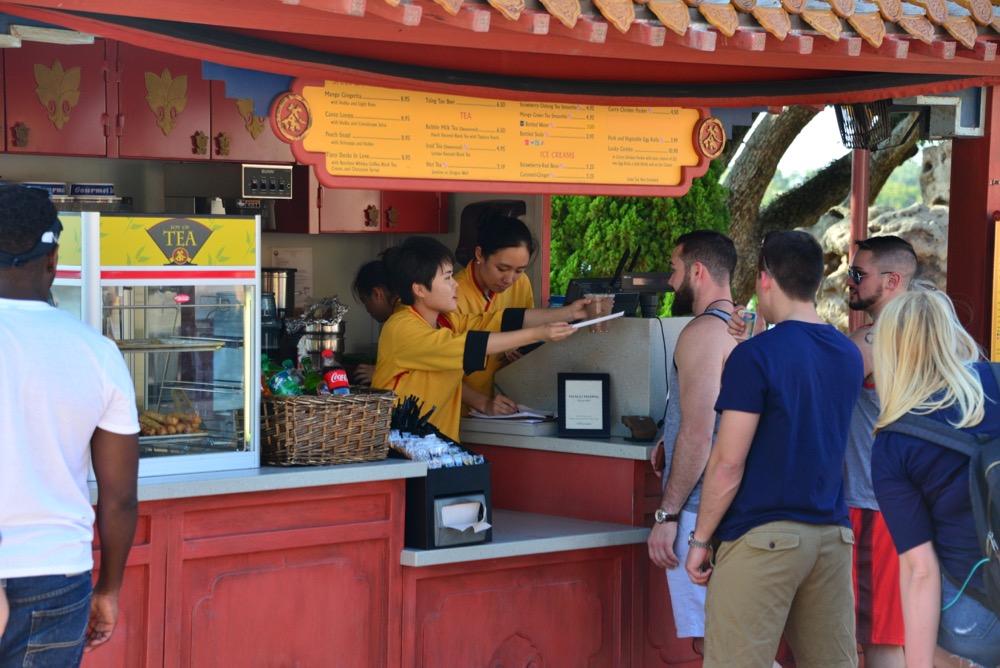 NOTE: All menu items/prices are subject to change
The asterisk (*) indicates that this meal is a buffet or that it's served family-style at your table. The price reflected is the total cost of the all-you-care-to-enjoy meal. Please note that the pricing on buffet meals will vary slightly based on the time of year (peak season versus regular season), and day of the week (weekday versus weekend) that you visit. Listed below, you'll find the general price ranges for the meals, but if you need exact figures, you may call Disney Dining at (407) WDW-DINE and they will give you an exact quote based on the date of your reservation.

Menu is subject to change.


Lucky Combo - Combination of a Pork Bun, a Chicken Pocket, and an Egg Roll with your choice of a Soft Drink and an Ice Cream - $9.98

Chinese BBQ Pork Buns - Chinese BBQ Pork Buns - $4.50
Curry Chicken Pockets - Curry Chicken Pockets - $3.99
Pork and Vegetable Egg Rolls - Pork and Vegetable Egg Rolls - $3.99

Caramel Ginger Ice Cream - Caramel Ginger Ice Cream - $3.25
Strawberry Red Bean Ice Cream - Strawberry Red Bean Ice Cream - $3.25

Assorted Bottle Beverages - Assorted Bottle Beverages - $1.59
Canto Loopy - with Vodka and Cantaloupe Juice - $7.50
Dasani Bottled Water - Dasani Bottled Water - $2.75
Dragon Well Tea - Dragon Well Tea - $3.19
Ginseng Oolong Tea - Ginseng Oolong Tea - $3.19
Green Tea - Green Tea - $3.19
Green Tea Plum Slush - with Plum Wine - $7.50
Jasmine Tea - Jasmine Tea - $3.19
Mango Gingerita - with Vodka and Rum - $7.50
Mango Green Iced Tea - Mango Green Iced Tea - $4.25
Mango Green Tea Slush - Mango Green Tea Slush - $4.65
Peach Oolong Iced Tea - Peach Oolong Iced Tea - $4.25
Peach Snap! - with Schnapps - $7.50
Plum Wine - Plum Wine - $4.99
Strawberry Oolong Tea Slush - Strawberry Oolong Tea Slush - $4.65
Tsing Tao Beer - Tsing Tao Beer - $6.25