Dieting for Walt Disney World
by Aaron DelPrince (ADP on the DISboards)
DIS Contributing Columnist
How many of us have been battling the bulge our whole life? Let me step forward and raise my hand very high in the air. What I'm about to discuss is something I've experienced since my second trip to
Walt Disney World
. There were times when I thought what I was going through was very unusual, but after speaking with other Disney World fans I realized I wasn't alone. It's the idea of losing weight before your
Disney World vacation
.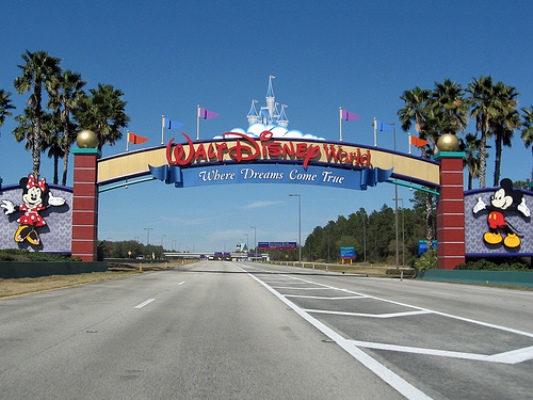 For many tourists, the philosophy of losing weight before a vacation is not uncommon. After all, you want to look your best while sitting on a beach or going down the ski slope. But, for Disney World fans like us there are other motivations involved. Looking good for your theme park vacation is only one reason why you want to drop those pounds. For those of us who deeply value our time at Walt Disney World, losing weight before you depart is vital to getting full enjoyment and peace of mind while hitting the theme parks.
So, why do we feel so compelled to lose weight before leaving for Walt Disney World? Let's take a look at why you feel the need to drop the weight, meet your weight loss goals, or simply get in better shape before visiting Mickey Mouse and friends in Central Florida.
Making the Most of your Time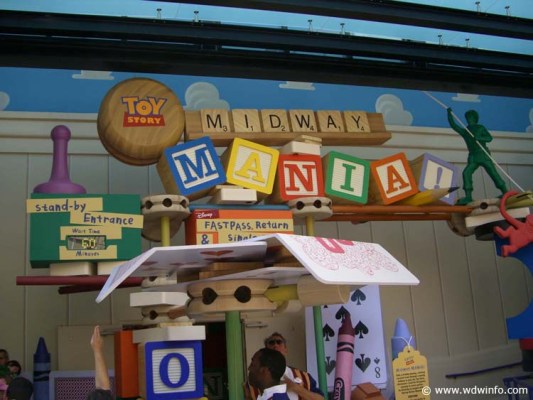 There was a time when my family would only travel to Disney World once a year. For us, those 7 to 10 days in the theme parks were the best days of the year. We wanted to maximize our time and do everything we could to enjoy it. You could say we were touring the parks "commando style." But, with only 7 to 10 days to enjoy Disney World we had to pick up the pace to see and do everything we desired.
Walking and getting around the resorts and parks is a huge factor in maximizing your time. After our first visit in 1994 I quickly realized carrying extra weight would slow us down. It would cause us not to see and do everything, and therefore, diminish our vacation time and experience.
Shedding those pounds before you leave simply allows you to move faster from attraction to attraction or restaurant to show venue. When you're on vacation, your time is valuable. If it can take you 2 minutes less to get somewhere it's to your family's advantage. Start adding up the time you've saved walking between locations and before you know it, you have more time at the end of your day to enjoy additional attractions or see another show. You're simply going to get more quantity out of your Disney vacation.
Size Matters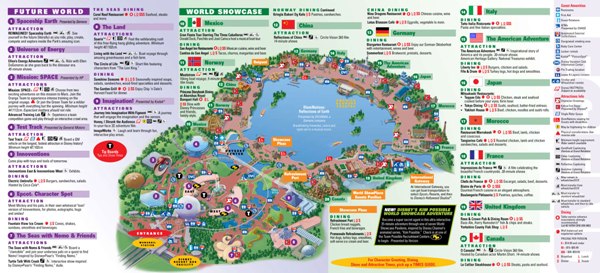 One of my biggest surprises during my first visit to Disney World was its size.
Animal Kingdom
was not open yet, but I still couldn't believe the sheer size of the 3 theme parks, water parks, and resorts. In 1994, the information on the internet about Disney World was very limited. Nothing could have prepared us for what we were about to experience.
After our first visit, I knew subsequent visits would require a ton of walking. The parks and resorts are so big that you want to be able to get around without the strain of carrying extra weight. Navigating the parks and resorts at a comfortable, yet brisk pace is vital to get the most out of your vacation. After a couple trips to Disney World, you quickly realize the space between attractions isn't like walking to your next door neighbor's house. In some cases you may be forced to walk from one side of a theme park to the other. Just the thought of such a task can wear you out. The bottom line is that you want to be as light on your feet as possible before you leave for your vacation so you are able to easily cover more ground. The thought of stopping and resting between
theme park lands
or attractions can diminish your overall enjoyment of the theme parks.
Consider a walking regiment before leaving for Disney World. Simply walking around your neighborhood a few evenings a week will do a lot to get you mentally and physically prepared for the amount of walking you will experience in the vast land of Walt Disney World.
Disney Dining - Evening the Scale
You're a Disney World veteran. You know what to expect before you leave. During your planning you've enrolled in the
Disney Dining Plan
(DDP), or just simply made several advanced dining reservations (ADRs). A huge part of your Disney World vacation is eating and sampling the several food choices you have available to you. Everywhere you turn there's a food kiosk, counter service, or table service restaurant staring back at you. You're on vacation and you are not going to deprive yourself of eating what you want. Dieting or counting calories during your vacation is simply not an option.
In order to prepare yourself for the onslaught of caloric intake, you've decided to lose weight before leaving on your trip. You know there will probably be a weight gain in your future. For some guests, simply walking and moving around Walt Disney World may provide weight loss, especially during the more hot and humid months. But, considering the amount of food you will enjoy, some weight gain is pretty much a guarantee.
Disney World veterans like us are meticulous planners. We've thought of just about everything for our upcoming trip; even that unwanted weight gain from Disney World food. We've decided to plan ahead and lose 10 to 20 pounds to more than cover the 5 or 10 pounds we may gain back during our trip. This way, when we come home we won't feel too bad about what we've gained, and quite possibly even continue on in our weight loss efforts.
Touring the Parks is a Grind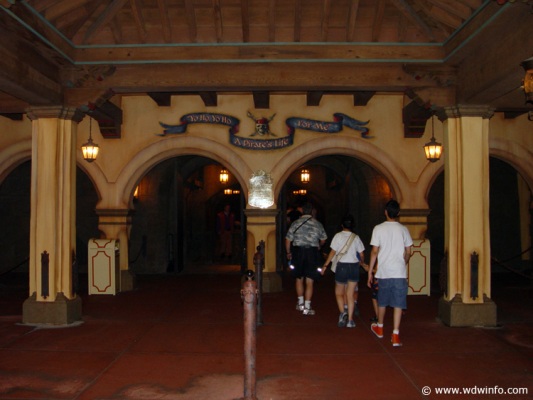 When heading to Disney World you want to feel your best. You know you're going to walk a lot, have late nights and early mornings, eat, drink, dodge crowds and spend a lot of time standing in line. Let's face it, a Disney World vacation is not a relaxing proposition. When our family returns home I typically say, "I need a vacation from our vacation." We're physically wiped out.
Losing weight before your Disney vacation can and does give you more energy. It will allow you to tour the parks and resorts longer and feel better while you are doing it. You will feel lighter on your feet. Those dreaded foot blisters won't develop until later on during your vacation (if at all). Instead of sleeping in on day 4 of your trip you may find yourself jumping out of bed early to get fast passes at
Toy Story Mania
when
Hollywood Studios
opens at 9:00 a.m. The bottom line is you'll feel more comfortable and physically better if you've dieted properly before your vacation.
I always suggest to future Disney visitors to pace yourself even if you are feeling good. Take afternoon breaks from the heat and relax back at your resort. Despite how you feel at the time, you should still pay attention to your body. If you feel tired or fatigued, definitely rest, relax and recharge your batteries. Just remember, if you are lighter on your feet you will get around much easier and enjoy your vacation much more.
Conclusion
Ever since our family began visiting Walt Disney World my weight has been like a yoyo. Pre-Disney vacation my weight was down. Post-Disney vacation it went back up. Losing weight for anyone is a difficult proposition. Sometimes we need external motivation to drop those pounds. Internal motivation sometimes isn't enough. A trip to Disney World, especially for fans of their theme parks can provide needed external motivation. You love the parks and resorts so wouldn't you want to make the most of your time there?

A great resource for losing weight for your Disney World trip or just losing weight in general can be found on the W.I.S.H. board at DISboards.com. There you will find people like us who lose weight for Disney trips or for a better life in general. Some W.I.S.H. board members have found running events at Disney World very gratifying as a way to consistently stay fit and healthy. Look for the runDisney forum on DISboards.com too! Many members have embraced the runDisney events and participate in them as often as possible. It's a great support group who help each other lose weight, stay fit, and share a common interest in the Disney theme parks.

Do you have a story to share about how a Disney World vacation motivates you to lose weight? Have you become a healthier or more active person because of your love for Disney World? Please share your story in our discussion forum below. We'd love to hear about it.

I'm always curious to hear other people's weight loss stories, especially when they are tied to Disney World. Maybe you've become heavily involved in Disney's racing series called runDisney, or enjoy Disney's healthier menu options at the parks and resorts. Just remember: a healthier you means a more enjoyable vacation. If you are looking for motivation to kick start your diet look no further than your upcoming Disney World vacation. If you love the theme parks and resorts and cherish your Disney vacations, leaving those extra pounds back home is the best way to turn a good Disney vacation into a great Disney vacation.

Friend Aaron on Facebook: I accept reader friend requests.

---