Universal Orlando Money Saving Tips and Strategies
September 8, 2010
by Aaron DelPrince (ADP on the DISboards)
DIS Contributing Columnist

Many of you may know the Orlando tourist corridor has another side to it. A short drive away from Orlando's theme park giant and not too far from the Orlando International Airport, you'll find the Universal Orlando resort. There was a day when this resort was simply a theme park. Today, it has blossomed into something much larger and more substantial. With 2 theme parks, 3 deluxe resort hotels, and an entertainment and dining district, Universal Orlando has become a destination among locals and tourists who make their pilgrimage to the theme parks on a regular basis.

Along with the resort's growth have come greater operating expenses. These expenses will typically get passed on to the park guest. So, how are you to battle against these higher expenses? Whether you are a first time visitor to Universal or have visited several times a year, there are ways to save. In fact, you can drastically cut your expenses if you do your research and know what to do before and during your visit

The money saving tips and strategies we are about to discuss are not for any specific group, nor are they for just for frequent visitors. Anyone can take advantage of these discounts and money saving strategies. You just need to know what to do, where to look, and how to take advantage of them.
Universal Orlando's Annual Pass Program

In business the phrase "reward your most loyal customers" comes to mind when thinking about Universal's annual pass(AP) program. Universal provides terrific discounts and perks for passholders across its property. Even though you may not visit Universal often purchasing an annual pass may be in your family's best interest because of these great discounts.

Universal's AP program is a tiered system. There are specific levels of the AP you can purchase. Each level provides you with specific discounts and perks you can utilize. The three levels of the annual pass are the Power Pass, Preferred Pass, and Premier Pass. Let's take a brief look at each of them because depending on your vacation needs it will determine which annual pass is right for you.

The Power Pass

Universal's Power Pass is intended to be a very basic annual pass. In fact, it's so basic it provides little to no discounts across property. Some guests don't even consider it an annual pass because it does include certain blackout dates where you can't use it to enter the theme parks. However, if your intention is to just gain access to Universal Orlando's theme parks during most of the year, this pass may be just right for you.

This pass is the cheapest of the annual pass options Universal provides. Because of its low cost most of the discounts and perks that come with an AP are not included. In fact, about the only discount you are eligible for is 10% off Universal theme park tickets. Keep this in mind when deciding what AP to purchase.

The Preferred Pass

Probably the most popular annual pass Universal offers is the Preferred Pass. Not only does it provide 365 days worth of admission, but it comes with some great discounts and perks across property. The biggest and best perk you receive are nightly room rate discounts from the 3 on-site resort hotels. These discounts range from 15 to 40 percent depending on the number of nights you book, the season, room category, and demand. Considering the cost of room rates at Universal's on-site deluxe hotels you could save big time with this pass. In fact, having just one preferred pass for your family allows you to take advantage of this discount. You may be able to pay for, or justify, the cost of the preferred AP with this discount.

This AP also provides several other perks and discounts across property. The money you can save on dining, merchandise, tours, and shows can really add up. As I mentioned before, Universal really does reward their annual passholders. The list of perks and discounts is long, and does change on a continual basis. Be sure to check out the list of benefits before deciding on purchasing this annual pass. You may find you don't need these discounts, or maybe the next level AP is a better option for your family.

The Premier Pass

You've looked at what you plan to experience at Universal Orlando over the next year and decided to go with the best possible annual pass they have to offer. The perks and discounts you receive with the Premier AP are the best you can get, and hopefully you can take advantage of many of them because they are abundant.

Not only do you receive the same perks as the Preferred AP, but some of the discount percentages are even greater, like 20 percent off merchandise versus just 10 percent with the preferred AP. Additional perks include 1 free 'Halloween Horror Nights ticket, a limited amount of free bottled water inside the theme parks, and discounts on suite upgrades at the on-site resort hotels when available. Be sure to review the list of perks and discounts associated with the Premier Pass. Most importantly, don't forget to show and mention you have a Premier AP whenever you dine, purchase merchandise or purchase show tickets when you are on-site. You never know as a passholder when a discount may be waiting for you.
The Deal on Universal's 'Meal Deal'


Universal Orlando offers its guests the opportunity to purchase a meal plan prior to, or during your visit to the theme parks. The cost of the plan is a per-day set fee and is only good inside one or both theme parks depending on the plan you choose. The on-site resort hotels do not participate in the meal plan.

The plan allows you to eat as much as you'd like at specific quick service locations inside the 2 theme parks. Check the meal plan information for specific locations. You may eat as many entrees and desserts as you'd like; however, you can only get one entree and dessert at a time. You can't order multiple entrees and desserts during one visit in line as part of your meal plan. It should also be noted the 'Meal Deal' does not include beverages. You will be charged for each beverage you purchase. You can purchase a 1 day unlimited soft drink cup as part of your meal plan for $8.99. It can only be filled at the participating 'Meal Deal' locations.

Whether the 'Meal Deal' is a good deal depends totally on your dining habits. Some guests who can eat all day long may find the 'Meal Deal' to be a great bargain while others who eat much less may be throwing their money away. Although the plan does seem convenient it lacks flexibility because you must choose a participating plan restaurant. This restriction can and does make the plan less flexible because you need to find the closest participating restaurant versus one that may be right next to you. Be sure to research the theme park's counter service prices, consider your family's dining habits, and how long you plan on visiting the theme parks before deciding if the 'Meal Deal' is the right deal for you.

Theme Park Refillable Mugs & Popcorn Buckets

Located inside both theme parks you will find several food and beverage kiosks. These kiosks may look small, but there is a big opportunity to save. Each kiosk comes equipped with souvenir mugs and some with popcorn buckets that you can purchase at an inflated price. However, when you purchase any beverages or popcorn in the future at the kiosks and counter service locations your price will be greatly reduced. The longer you stay and visit the theme parks the more you'll save. Of course, it's Orlando and it's probably "surface of the sun hot" so drinking several beverages during your trip shouldn't be a problem. Just remember to consider how many days you plan to visit the theme parks and how much liquid and popcorn you typically drink and eat before purchasing a mug or bucket to see if the cost is justified.
Saving at the On-site Hotels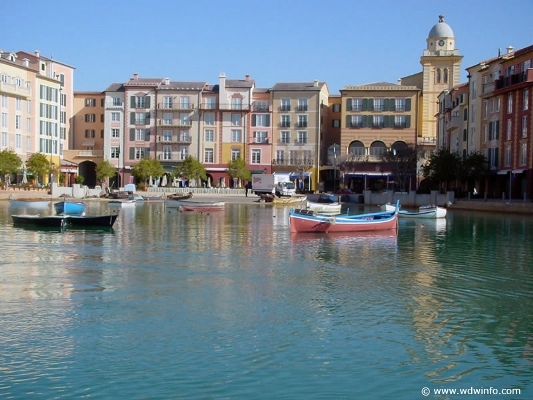 Beautiful! Relaxing! Comfortable and mostly quiet. Universal Orlando's three on-site hotels are attractions in themselves. Room rates are on par with most deluxe resorts you'd find in the area. Typically, the Royal Pacific Resort is the least expensive, the Hard Rock Hotel is the next most expensive, and finally the Portofino Bay Hotel is the most expensive of the three on-site resort properties. Before pulling out your wallet and credit card to pay those steep nightly room rates, think about some easy and simple way to save. I mean really, why pay rack rate when you don't have to?

Super Saver Rates

Throughout the year the 3 Universal on-site resorts will offer reduced room rates based on demand and season called Super Saver rates. The discount percentage is based on a couple of factors like hotel occupancy and the number of nights you've booked for your reservation. The more nights you book the more you will save per night. Super Saver rates are usually available for all room categories, but only a percentage of rooms in each category are eligible for this particular discount. Be sure to ask if a Super Saver rate is available when you book your room. These rates are also available online when you book through Universal's website.

AAA/CAA

Besides the aforementioned annual pass discounts, all 3 resort hotels accept the AAA/CAA discounts. If you are a member of either of these clubs be sure to mention it when booking your room. Traditionally, discounts are available and accepted. If you are not a member sometimes it pays to get a membership before booking your room. You may save enough money well past the initial investment of the club membership.

Not only will you save on your room rate with the auto club discounts you'll also save 10 and maybe 20 percent at many of the on-site resort and theme park restaurants. If you don't have an annual pass, using your auto club discount is the next best thing when it comes to saving at Universal.

Loews 'You First' Rewards Program

Like most hotel chains across the country and abroad the 3 on-site hotels run by Loews Corporation participate in a loyalty program. This 'You First' program is only used by 2 or the 3 on-site resorts; The Royal Pacific Resort and the Portofino Bay Hotel. The Hard Rock Hotel does not participate in this program. There are three levels to the program; Blue, Gold, and Platinum. The more times you stay at a Loews hotel the higher your color. The higher your level, the more you obtain the better perks and benefits.

When you sign up for this loyalty program you will receive several on-site privileges like a welcome gift, free use of the fitness centers, free Internet, a free morning newspaper, and much more. You may also receive a free room upgrade at check-in if there is availability. Be sure to know the perks and privileges of the program before you check in to the resort. Signing up to become a member is totally free so take advantage of this program if you plan to stay at one of the resorts.

The Hard Rock 'All Access' Program

So, you've decided to "rock" out at the Hard Rock Hotel and want to participate in a rewards program as well. The Hard Rock 'All Access' Program is a fee based program for fans of the 'Hard Rock' franchise around the world. Joining this program costs $24.95; however, you will receive $20 in Hard Rock cash to use for food, beverage and merchandise at the Hard Rock Cafes. Perks related directly to the Hard Rock Hotels include late checkout and free room upgrades if available. There are other perks to this program related to the Hard Rock Cafes and more. Be sure to read the benefits of this program before deciding if it's right for you.

Other Travel Websites

Sometimes it's easy to get "tunnel vision" and only look for prices and deals at websites specifically related to Universal Orlando. Don't forget about the other travel related websites on the Internet like Hotwire or Expedia. On occasion, great deals for the 3 on-site resort hotels will show up on these websites. If you are accustomed to using these sites and know what to look for you might save 20 to 40 percent off your nightly room rates. Consider giving it a try before booking directly with Universal or Loews.

Front of the Line or Express Access (FOTL)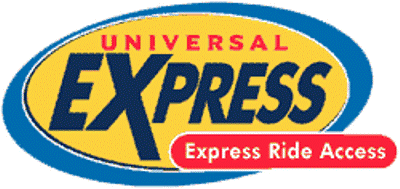 Have you ever heard of the phrase "Time is money?" As a Universal on-site resort guest you'll get to know that phrase firsthand. Guests who stay on-site also receive access to a special attraction line called the "Universal Express" Line. This line is reserved for resort guests and other guests at most attractions who purchase an "Express Pass" booklet. Trust me when I say this is the best perk among the major theme parks in Orlando. "Express Pass" wait times are usually less than 10 minutes. If you are trying to decide whether to stay on-site or at an off-site hotel, getting the "Express Pass" benefit can easily sway your decision to staying on-site. Having this benefit can easily turn your Universal vacation from a hectic nightmare to a very relaxing and laid back experience.
Other Money Saving Tips and Strategies
If most of the money saving tips already mentioned don't seem to fit your vacation habits then consider these tips. Like most money saving perks and benefits Universal is constantly tweaking them so be sure to do your research before you visit to see what discounts are currently offered.

Various Ticket Discounts

Universal offers various discounts on theme park tickets. Make sure to check with your local food clubs like Costco and Sam's Club to see what discounts are offered. Military, Florida and Georgia resident, and AAA/CAA discounts are offered as well. These ticket discounts can change so be sure to check the Universal Orlando website or the specific organizational website for detailed discount information. On occasion, some fast food chains or beverage companies like Coca-Cola can offer ticket deals. Be on the lookout for these discounts because sometimes they are better than the organizational discounts.

CityWalk Discounts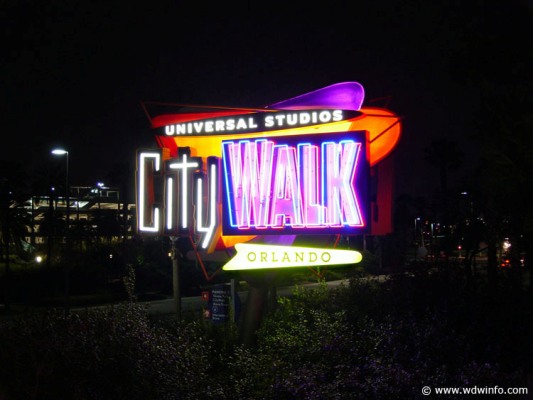 You can find various discounts for Universal Orlando's
CityWalk
entertainment district. Some of the restaurants offer discount cards like Margaritaville's VIP card which can save you 20% off your food and non-alcoholic beverages.
On occasion
orlandocoupons.com
offers great coupons at the various CityWalk restaurants. Be sure to visit there website to see if a coupon is available.
Most of the
CityWalk restaurants
accept AAA/CAA, and AP discounts. Be sure to ask your server when you are seated.
Universal Parking Discounts
Universal
parking
prices are consistent with other theme parks in the area. Daily self-parking is $14 and valet parking is $22. There are ways to avoid or reduce the amount you pay to park your vehicle. Preferred AP holders receive free self-parking and reduced-price valet parking every day. Premier AP holders receive free self-parking and free valet parking every day. Be sure to flash your AP when entering the parking garages or checking-in with the valet attendant. If you park after 6:00 pm self-parking is only $3 for all guests. Be sure to check Universal's website for current parking rates as they can increase on occasion.
Halloween Horror Nights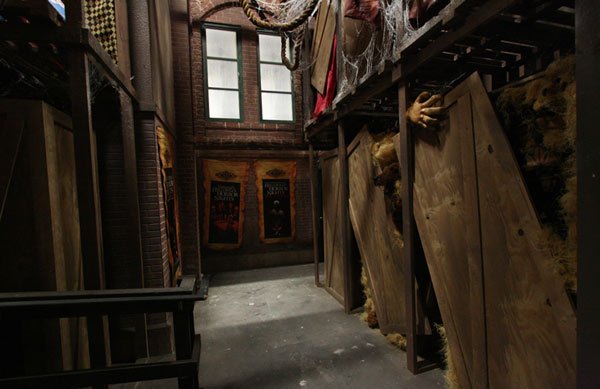 One of Universal Orlando's premier events during October is Halloween Horror Nights. This is a special hard-ticketed (separate admission) Halloween event taking place on special nights. There are several ticket options. You can even combine daily ticket admissions with a Halloween Horror Nights ticket package. Be sure to do your research and see what ticket options make sense for you and your family. Prices for this event can vary depending on the evening you plan to visit. Discounted tickets are more available on less popular evenings like Sunday – Thursday nights.
If you know you are attending a Halloween Horror Night consider purchasing a Premier Annual Pass. Inside your pass booklet is a coupon for one free Halloween Horror Nights ticket. It can only be used on Sunday – Thursday evenings so be sure to plan accordingly.
Money Saving Conclusion
With so many theme park options in Orlando it can be difficult to figure out what discounts are available and how best to take advantage of them. Competition among the local theme parks has created a discount environment for visitors and guests alike. Universal Orlando's discounts seem more abundant and available than other theme park resorts in the area. By visiting this growing and maturing theme park resort more frequently you can feel like a VIP at a reasonable price by taking advantage of hotel and theme park discount programs. Just remember, Orlando is not only about "mouse ears" anymore. Universal Orlando has made its mark in the area and created discounts to lure more frequent visitors.
Please let us know how you and your family save money at Universal Orlando in the discussion forum below. We'd love to hear your ideas. Also feel free to visit the
'Budget Board'
or
'Universal Board'
on
DISboards.com
for several other money-saving ideas at Universal Orlando. After all, the more you know the more you can save. And who wouldn't want to save a few dollars during their vacation?
Friend Aaron on Facebook. I accept reader friend requests.


---
cardaddy
Thank you for sharing your experience here. I really like it.
Cbarry
You cannot believe what a difference Universal Express will mean to your trip. Traveling with 3 kids in the August heat is tough enough. Waiting on long lines only makes it worse. Express changed everything. We saw whatever we wanted, whenever we wanted. It's completely worth the extra bucks for the on-site hotels. And yes, Wizarding World is too tempting to pass up. It's amazing.
Lee Moffat
Thats great advice, I am from the UK so am limited to my US travel and on my first calcs it looks like your advice on Annual passes is going to save me big $$$$$. Many Thanks for the excellent advice.
tim west
I giong to the universal studios orlando florida Arpil 1 friday 2011 for west family
Stephanie
Thanks for the useful info! We are diehard Disney people, but Wizarding World is too tempting to pass up, plus our daughter is getting older (10) and ready to try some more thrilling rides! Even though we are DVC members, we actually booked a room at one of the Universal Resort hotels for one night just so we can take advantage of the perks, ie the early entry into the parks, and the Universal Express line. We are so looking forward to checking out Universal in October.
---