Using our 5 Senses at Walt Disney World
October 17, 2010
by Aaron DelPrince (ADP on the DISboards)
DIS Contributing Columnist

During a recent visit to Walt Disney World I was reminded of something. In fact, it's a big reason why so many of us love the Disney theme parks. While experiencing the Soarin' attraction recently, I was hit with big beautiful images, swaying movement, inviting smells, and various sounds. These effects were so apparent it was almost like a slap in the face why Disney's theme parks are so successful. Each and every time we step onto Disney property our 5 human senses are awakened and aroused in a big way. Imagineers and Cast Members at Disney theme parks are constantly challenged to evoke emotion through our 5 senses - sight, sound, smell, taste, and touch. To read more about how the Disney theme parks play with our senses continue through the page break.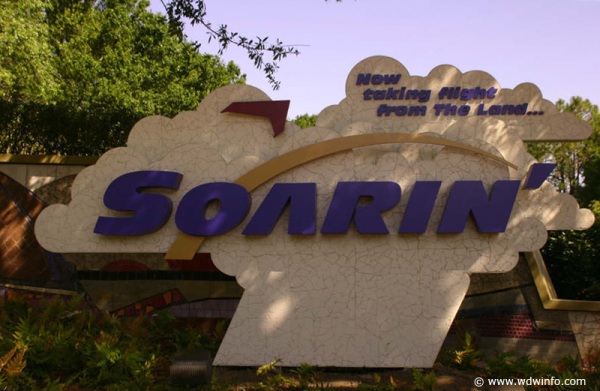 It took me 4 or 5 trips to Disney World to realize why I loved the Disney parks so much. Here I am 18 years later reminded again why I keep coming back to the number one theme park destination in the world. For the first or second time visitor they won't realize why they are having such a good time. They will be so engrossed in what's going on around them that stopping to realize why they are having a good time would be like tripping over a bread crumb near a pretzel cart. It's just not very obvious or apparent to a first time visitor.

Take 'Journey into your Imagination' with Figment. This attraction is Disney's attempt to openly admit they are playing with our 5 senses. As we move through the attraction Figment reminds us how our imagination works through our 5 senses. Each lab discusses each sense and how it works to produce imagination. There are many, many more examples in and around the theme parks of how Disney manipulates our senses.

Let's take a brief, but fun look at each human sense to see how they translate to the Disney theme parks and resorts.
Taste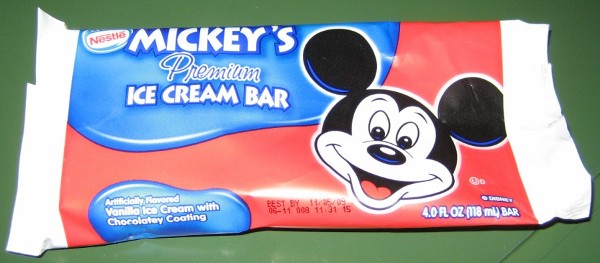 Ah yes! Probably the best sense to experience at the Disney theme parks. Taste can be very satisfying, relieve tension, and make most problems disappear. So, why does that Mickey bar taste better inside the parks? It's ice cream and chocolate no matter how you slice it. A big part of why that Mickey bar tastes so good is because of what is surrounding you. The sights and sounds around you make you enjoy that Mickey shaped bar much more than if you had it inside your house.

In the case of most Disney theme park food it can taste much better than it really is because your other senses are aroused. Do your taste buds come alive because you hear Adventureland music in the background? Not really, but mixing all of the senses together can sort of trick you to enjoy the taste of the food a little more than eating it at your local Waffle House.
Hearing/Sound



In addition to the sounds you hear from attractions, one of the best elements you hear during your theme park visit is the music around the different areas of the park. Even better is the music you hear during a parade and fireworks. The music sets the mood for a specific area or parade and is designed to coincide with what you see. I'm guilty of sitting through the Spectromagic parade or watching Illuminations and getting overrun with emotions. I sometimes listen to Illuminations music in my car, but there's nothing better than watching it inside EPCOT over World Showcase Lagoon with a dessert from France or Norway.

Disney puts a ton of effort in their music and sounds making sure it matches what you see in an attraction or parade. It's vital you feel totally immersed in what's happening around you. If the sound doesn't match what you see there can be a big disconnect in the guest experience.
Sight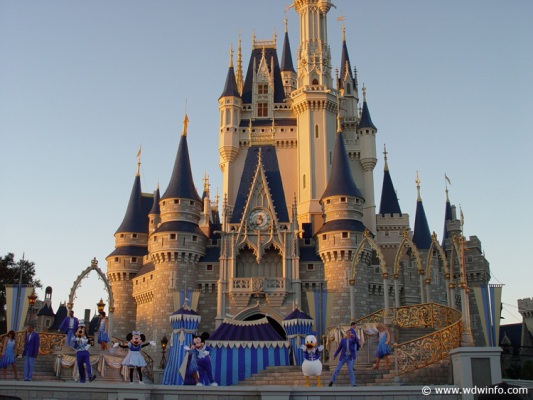 Everything, I mean everything on Disney property is carefully placed. For Disney Imagineers, sight lines are just as critical as the object itself. Who would want to see an image of Cinderella Castle behind Expedition Everest? That would really make both objects insignificant.

Another allure to what you see at Disney World is a flare for the unusual. It's not often you can see a giant silver sphere with a great attraction inside. Seeing images you don't normally see in your everyday life is bound to have some "Wow!" factor to it. The whole point of what you see at Disney World is to stimulate your mind and other senses. A case could be made that what you see in the theme parks invokes other senses. I know I've been caught seeing the archway to Adventureland and immediately craving a Dole Whip at Aloha Isle. So, watch out because seeing is believing in the Disney theme parks, and it might cause you to do things you didn't plan on before you arrived.
Smell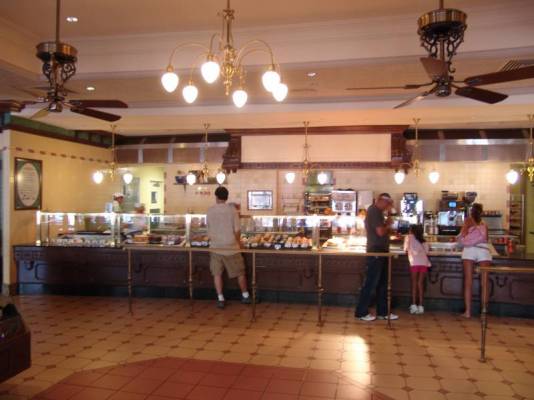 This is probably the most underestimated human sense for guests during their visit to Disney World. Smells can control and manipulate you in ways you never thought possible.

Let's start with the obvious one. No matter how hard I try I can't walk past the Main Street Bakery without stopping inside. The smell of the fresh baked goods seeping out onto Main Street USA pulls me in like a professional hypnotist. If I walk too far to the left up Main Street I'm reminded that Casey's is just around the corner. In other words, I'm doomed! I'm eating something and those calories have to go somewhere.

What about the attractions? Attractions…really? Believe it or not attractions can stimulate our senses with specific smells they emit. One specific attraction is Spaceship Earth. I love the smell of the 'Rome burning' scene. Every time I go by that scene I'm reminded of where I am: EPCOT in Walt Disney World.

I'm convinced that certain smells are forced or pushed towards guests in order to evoke emotions, like Soarin'. Is the smell of food purposely pushed towards guests? Yes, in fact something called a Smellitzer located backstage pushes cookie scents onto Main St. USA. You can't help noticing the smell as you walk past the popular sweet shop. If you can avoid walking into the bakery for a baked good you have more will power than me.
Touch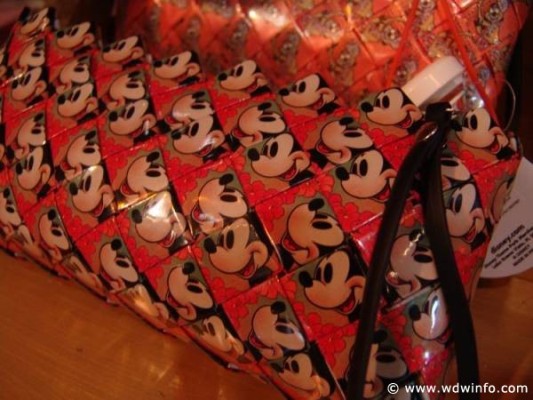 How can touching something evoke emotions in a Disney theme park? After all, most of the materials we feel at Disney World are similar to materials and items we touch at home.

Like most guests I feel very fortunate when I'm at Walt Disney World. I never ever take it for granted when I'm there. Simply shaking hands or hugging a character during a picture can remind you of how lucky you are to be at Disney World. Simply touching the circle of a set of Mickey ears can remind you Mickey Mouse is in charge. Maybe wrapping your hands around your favorite theme park snack is enough to remind you where you are and how lucky you feel to be in the place where dreams come true. In most cases just touching some of your favorite theme park novelties can trigger certain positive emotions.

Sometimes just touching your Key to the World card and opening your hotel door reminds you that you're on vacation. Maybe grabbing and showing your Fastpass can excite you because you are about to wait 10 minutes or less for a favorite attraction. A simple touch of something recognizable is all it takes to remind you that you're at the "happiest place on earth."

Conclusion

Allow me to get scientific for a moment. There seems to be a common theme when thinking about how our senses work at Walt Disney World. Each sense seems to feed off one another. For instance, the smell of food translates to eating and tasting food, or the sound of attraction music can make an attraction look more appealing. Each sense is a building block to another sense. Ultimately, when our senses are combined in a positive way it typically makes for an amazing experience. Of course, our senses can get disappointed and that could make for a very unsatisfying experience.

There are so many ways Disney plays with our senses. Please take a minute to share some of your favorite ways Disney plays with your senses and emotions during your visit. I'm sure if you think about it you'll be surprised at how many times Disney succeeds at manipulating your senses, emotions and experiences.

Just remember the next time you visit Walt Disney World you are a targeted guest. Disney is looking to play with your senses and grab your emotions. As far as I'm concerned they can play with my senses all they wish. After all, they do a great job at it. It's a big reason why I keep coming back for more year after year.

Friend Aaron on Facebook: I accept reader friend requests

---
Lisa
Very well written! I absolutely agree!
David Del Prince
Great Review Aaron. We sometimes forget that all of our senses create a memorable experience. Disney's R&D sure know how to stimulate them all which is a great thing from an emotional perspective. You did forget one sense in your expose...the sense of "budget", knowing or ignoring the cold fact that you spent too much of your vacation funds at the sweet shop or souvenir grotto.
jimmtammy(Jimmy)
Right on target! So many times when I am home or work, I will smell something that reminds me of WDW. Soap that smells like the perfume in Norway, or candles that smell like the Villas at Wilderness Lodge. This place has got us hook, line and sinker and we are loving it!!
Stacy
You hit the nail on the head! Well done.
Dick
A work of art Aaron. I guess my favorites when I am away are Sight and Sound. I keep a copy of Christmas Wishes CD in the car and when I need a fix, well you know the rest, we are all allowed to get teary eyed. When the CD is not enough, just plug in some home video of Christmas Wishes and see the show. Hmmm, maybe a third sense of Cocoa is coming into place. And to think only 45 days until the real thing!! Thanks Aaron!
Tracey Hook
I work for a fragrance company and it is well recognised that smell is the strongest sense with regard to evoking memories.
Rachel
I very much agree about the smells, particularly in the Land building where Soarin' is and the Polynesian as well as the water rides. They bring wonderful memories when I smell something similar to that. As far as sounds, I work at a university where the announcer for our soccer games sounds exactly like the voice giving the park descriptions on the Disney buses. Every time I hear him, it's like I'm back on a Disney bus pulling up to one of the parks. It's the familiar things about Disney that make experiencing them outside the park so neat.
fleucycreek (Joyce)
I'm always fascinated with the way Disney pays attention to how we perceive things -- such as turning off the 'backlighting' before the evening parades so nothing interferes with the beauty of the lit floats and dancers, and synchronizing the music all along the route. But also, I found that frightened children can be soothed by having them focus on familiar sensations rather than unknown ones; a child who was in line in Soarin' was terrified until he was told he could smell orange trees -- familiar yet different, and he (along with everyone around him) was able to enjoy the ride.
Cripey
That's funny, I've been telling people for years that one of my favorite things is walking through the main doors of AKL and taking a big breath in because I love the way that place smells...there is no where else on earth that smells like that and if I was blindfolded I'd instantly know where I was! People think I'm crazy, but I knew I wasn't!!
Cassie
I loved this article, it was very true. One of my favorite things from Disneyland (not Walt Disney World, I've never been to it) is discovering the hidden mickeys. I know there is a scavenger hunt guide, but it is much more fun finding them at random!
Robin
Everything in this article is true.The sights,sounds, smells keep you wanting more! The only way to get more is to keep going back.Therefor I will be backing my bags for the 10th time and return to the magic that only Walt Disney World provides. December and Christmas every day that we are there. Oh I can't wait.
Dawn
Loved this article - My absolute FAVORITE smell in WDW is the smell walking in and around the Polynesian Resort. It is literally one of my absolute favorite smells and evokes so many wonderful memories!
Natalie
Loved this article. ive been readin it to my mum and she says the same .. this is so true. ill walk into a shop or round college and a smell will hit me which reminds me of certain places in disney world. its strange but so correct. thanks for the great read!
dsnyrn
Loved the article. Worded so perfectly. We will be there in about 16 days celebrating our 36th anniversary. We also get a mickey bar as soon as the carts open! Main street bakery welcomes us every time, just have to get a cinnamon roll! When we are at Disney, we can forget about the everyday hassles and immerse ourselves in fantasy, imagination, and pure delight!! Thank you for the excellent article
Creekermom
Everytime I see Cinderella's Castle it just brings back a flood of emotions & especially seeing Wishes it honestly makes me cry everytime the emotions are the good kind we all get so excited over what would seem like a small trivial moment in the 'outside' world. I seriously forget about 'everything' when I'm in WDW. That is priceless.
Lyn
Great article about the five senses. I especially like how you concluded that we are "targeted guests". I am very aware that I am being manipulated in a major way. For some odd reason, it does not bother me the way it would if I was in the "real world". And that bothers me!
Disneyfreak508
This article is very well written and so so true. I agree 100%! I have a whole category of smells that remind me of disney world, and people think i'm so weird, but i associate that sense with a lot of things. For example, the smell of the water in Splash Mountain/Pirates of the Caribbean is like my favorite smell. Or the bus fumes. Anything simple like that. Then songs from the park have the ability to give me chills when i'm even at home. Especially IllumiNations. That one gets me every time. And just the feeling of being in Disney overall makes me SO happy. The atmosphere, seeing all of the details, is spectacular, and it literally IS my addiction. I must really appreciate how it stimulates my senses. Disney does a fantastic job with that! Awesome article!! :)
DonnaL
Love the article and totally agree.... As a matter of fact, hubby and I are heading to our "happy place" this week for a few days of R & R at the Food and Wine Festival.....can't wait to use those senses!!
irishdad(Mike)
Great article Aaron. This is exactly why Disney is number one. Everyone can sense it, but they can't quite put their finger on it. Disney is the master of both "over the top" and subtle manipulation. They come to together to provide the guest with a fully immersed experience. Another example would be the 4-d movies, "Mickey's Philharmagic",and "It's tough to be a bug". Anyways, just wanted to let you know I loved the article. I love being reminded why I love Disney so much. And why I love to go back time after time. :-)
Kris
I totally agree with all you said....however, it did not take me that many trips to WDW to discover my passion! I was hooked after my first trip in 1976!!
---