The Lunching Pad
The Lunching Pad Information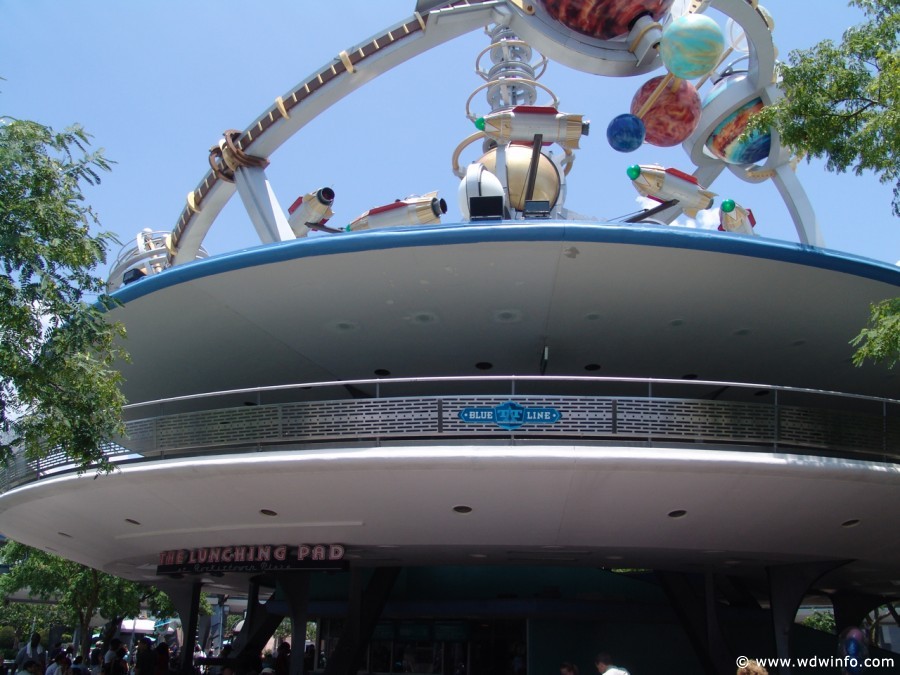 ---
Prices Subject to Change:
All prices you see are subject to change and may vary slightly during your vacation. Menu items are also subject to change without notice. Did you find menu discrepancies or corrections about The Lunching Pad ?
Please let us know
!
All-Beef Hot Dog - All-Beef Hot Dog served with GoGo squeeZ® Applesauce or Potato Chips - $9.49
Sliced Roast Beef Sandwich - In-house Hand-sliced Roast Beef with a Horseradish Spread topped with Spring Greens tossed in Balsamic Dressing on a Kimmelweck Roll served with Potato Chips - $12.99

Churro - Cinnamon Sugar rolled Churro served with Chocolate Dipping Sauce - $6.19
Cream Cheese Warm Stuffed Pretzel - warm stuffed Pretzel filled with Sweet Cream Cheese - $6.79
Mickey Pretzel - Warm Mickey Pretzel served with Cheese Sauce - $6.79

Assorted Fountain Beverages - Assorted Coca-Cola® Offerings - $3.99
DASANI® Bottled Water - - $3.50
Frozen Coca-Cola® Slushy - served with a Candy Straw - $5.99
Space Ranger Slush - Grape and Sour Apple-layered Slushy served with a Candy Straw - $5.99

---
If you do not find a particular menu, please
email us
and we will get the menu for you.
---
---
---