Block and Hans
Block and Hans Information
Block & Hans is a great place to find a craft beer and a Mickey pretzel.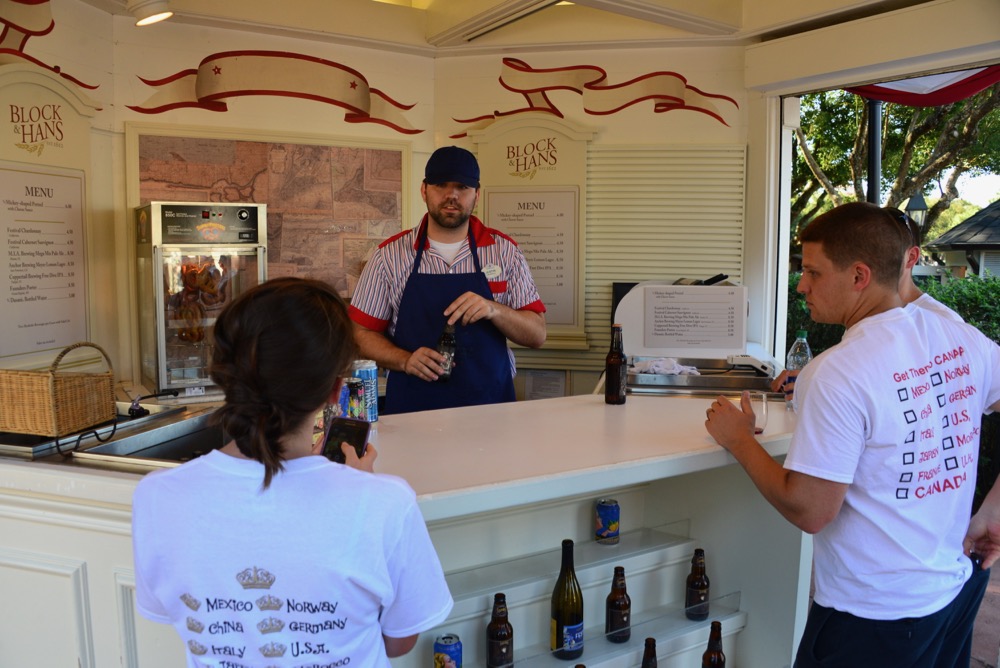 ---
Prices Subject to Change:
All prices you see are subject to change and may vary slightly during your vacation. Menu items are also subject to change without notice. Did you find menu discrepancies or corrections about Block and Hans?
Please let us know
!
Angry Orchard Rosé Cider - Cincinnati, OH - $9.25
Beer Flight - - $10.75
Ciderboys Strawberry Magic Hard Cider - Steven's Point, WI - $11.25
DASANI® Bottled Water - - $3.50
Dogfish Head 60 Minute IPA - Milton, DE - $9.75
Kentucky Bourbon Barrel Ale - Lexington, KY - $9.75
Orlando Brewing Blonde Ale - Orlando, FL - $9.75
Redstone Black Raspberry Nectar Mead - Redstone, CO - $10.75

---
If you do not find a particular menu, please
email us
and we will get the menu for you.
---
---
---