The Daily Poutine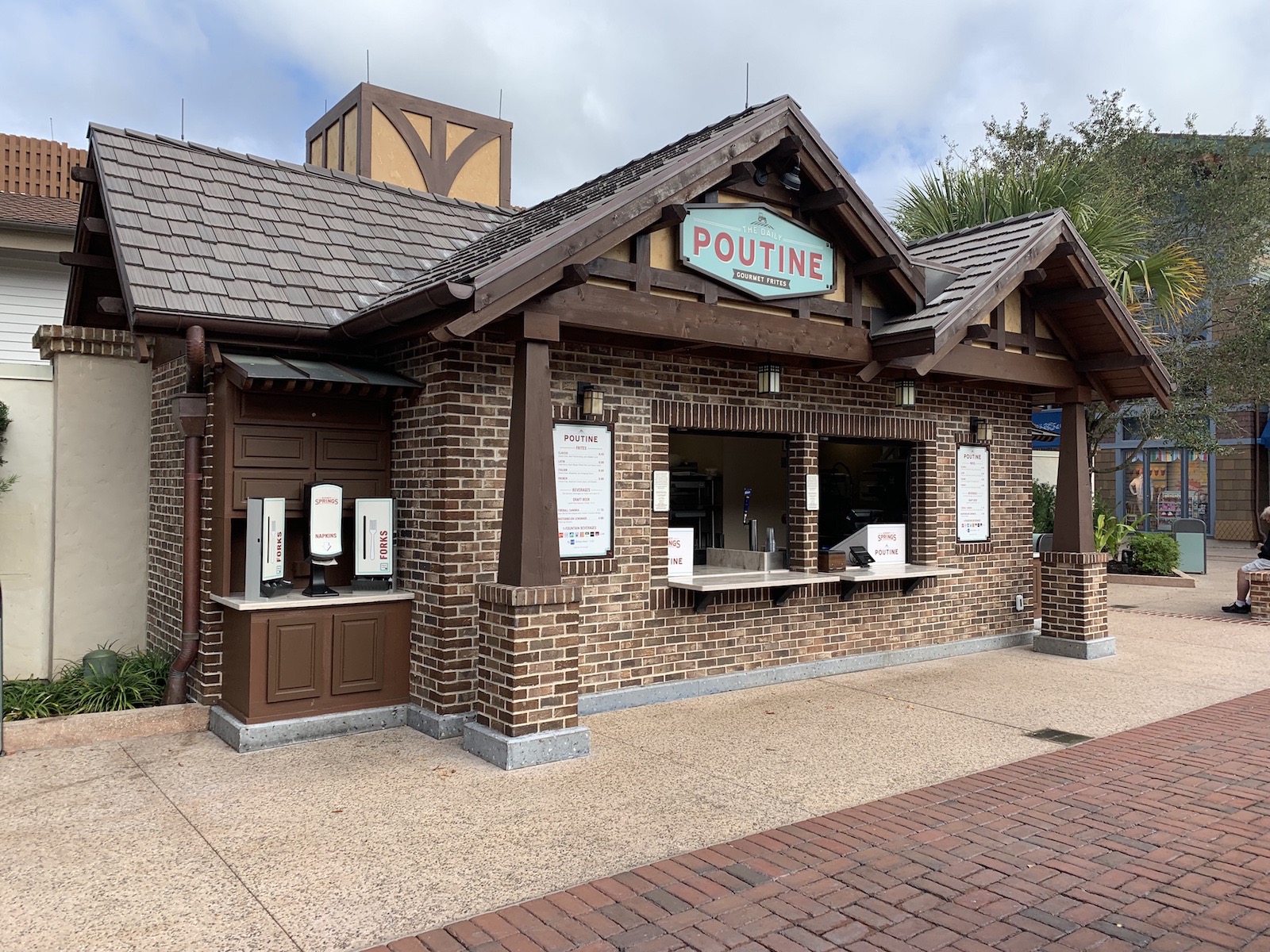 ---
---
The Daily Poutine Overview
The Daily Poutine is a quick service kiosk at Town Center at Disney Springs serving up gourmet fries and their take on the Canadian classic - Poutine!
The Daily Poutine Menu
Prices Subject to Change:
All prices you see are subject to change and may vary slightly during your vacation. Menu items are also subject to change without notice. Did you find menu discrepancies or corrections about The Daily Poutine?
Please let us know
!
Entree/Main Course
Classic - French Fries, Beef Poutine Gravy, and Cheddar Curds - $9.49
French - French Fries, Mushroom Cream Sauce, and Gruyere - $9.99
Italian - French Fries, Mozzarella, and Bolognese Sauce - $9.99
Korean Barbecue Poutine - French Fries, Asian Barbecued Pulled Pork, Kimchi, and Sriracha Aioli - $9.99
Latin - Fried Yucca, Black Beans, Pulled Pork, and Queso Fresco - $9.99
Loaded Poutine - French Fries, Cheddar Sauce, Iceberg Lettuce, Pico de Gallo and Bacon - $9.49

Drinks
Assorted Coca-Cola® Fountain Beverage - - $3.99
Canadian Apple Slushy - - $14.00
Dasani® Bottled Water - - $3.50
Labatt Blue Canadian Pilsner - - $9.00
Watermelon Lemonade - Feature Odwalla - $4.99

---
If you do not find a particular menu, please
email us
and we will get the menu for you.