Adventures by Disney

In addition to launching its brand-new Expedition Cruise itineraries, Adventures by Disney's popular river cruise vacations return once again to Europe with three itineraries along the Danube, Rhine, and Seine. In 2023, Adventures by Disney will again ply the waterways of the Rhine, Danube, and Seine rivers while offering just a bit of Disney magic along the way. Offerings will include cruises specifically for adults sailing without children (Food and Wine and Oktoberfest), as well as family-friendly cruises that offer the kids in the group their own immersive activities. Some of the themed cruises will also include stops at European Christmas markets.
National Geographic River Cruises will take travelers to grand cities, forgotten villages, and the endless countryside all while exploring some of Europe's most historic waterways aboard world-class ships with AmaWaterways, a premier luxury river cruise line. Each departure is accompanied by a National Geographic Expert—such as a historian, author, or archaeologist—who gives presentations on board and accompanies daily included excursions, and a National Geographic Photographer who offers professional tips on technique and artistry to help voyagers capture incredible moments.
National Geographic Expeditions has announced new 2023 departure dates for their Signature Land, Private Expedition, and River Cruise itineraries, including a reimagined trip, Costa Rica: Wildlife and Conservation. These exciting offerings will take travelers to destinations around the world along with knowledgeable National Geographic Experts or guides who will share their experiences.
Offering premium, fully planned itineraries, National Geographic Expeditions' curated Signature Land trips boast a small group of 16-25 travelers and combine the best of exploration with an in-depth review of the history, culture, heritage, and natural wildlife of a destination. National Geographic Expeditions' 2023 Signature Land dates feature top itineraries including Patagonia, Egypt, India, and Borneo. The enhanced eight-night, nine-day expedition to Costa Rica leads travelers through the country's rich biodiversity and conservation efforts. During this trip, explorers will visit wetlands and tropical rainforests where they may see sloths, monkeys, birds, frogs, and more in their natural habitat; visit a family-run coffee, cacao, and sugarcane plantation; join researchers at the Monteverde Institute to participate in cloud forest conservation projects; and journey to the Leatherback Turtle Trust to learn about monitoring turtles. National Geographic Expert, Vanessa Bezy, a National Geographic Society grantee, marine biologist, and wildlife conservationist, will also join select departures to share her passion for conservation.
Complete with a curated itinerary designed by the National Geographic Expeditions team, Private Expeditions give travelers exclusive opportunities to explore extraordinary places with their chosen companions on their preferred dates. Private Expedition destinations include Egypt, Peru, Morocco, Ecuador, and China.
Click here for a no-obligation quote!
---
First-Ever Dedicated Expedition Cruises!
Guests can visit some of the world's most sought-after destinations when they set sail on the all-new Adventures by Disney Expedition Cruises. Guests can experience these remote landscapes while enjoying a leisurely voyage with family-focused activities curated by the travel experts at Disney.
On all Adventures by Disney Expedition Cruises, travelers can relax and play together aboard an intimate expedition ship as a team of Adventure Guides lead engaging programming for adults and Junior Adventurers alike. Special presentations by naturalists will further immerse travelers in the stories of the ecosystems around them, and on select sailings, Disney animal and photography experts will host conversations and hands-on workshops about wildlife, conservation, and travel photography.
Click here for a no-obligation quote!
What is Adventures by Disney?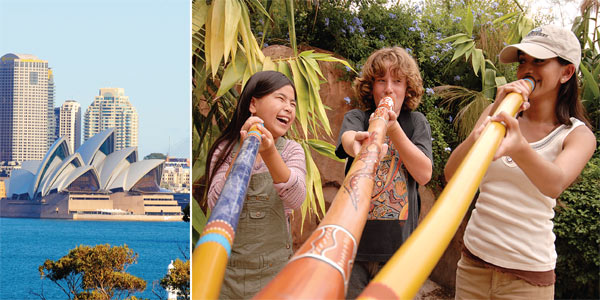 Adventures by Disney is for people who trust the "Disney" brand, but don't necessarily want to travel to a theme park to get the experience.
In 2006, Disney launched Adventures by Disney to provide guided, structured tours to some of the most popular destinations in the world. Destinations range from places right here at home (The Grand Canyon, Alaska, California, San Francisco, Wyoming among others) to Europe (London, Paris, Rome) as well as locations in Asia, Africa and Australia. With the sole exception of the California Backstage Magic tour, NONE of these adventures takes you into a Disney theme park.
However, if you're like me and love the theme parks, but have done them and occasionally think "it would be nice to go somewhere else for once" – it's worth considering Adventures by Disney.
In a nutshell, Adventures by Disney provides luxury tours to exotic destinations. You're guided by two 'Adventure' guides (normally one Disney cast member and one person from the country your visiting) who handle every detail of your trip. Once you arrive at your destination, your guides take over. That doesn't mean you end up with a 'Disney' sanitized vacation – quite to the contrary – you get to see and experience things most others don't have access to. That's where the Disney name opens doors. Virtually every part of the Adventures by Disney experience is 'private' in some form or another. You wait on no lines for anything – Disney makes arrangements to provide access to venues either exclusively, or ahead of the general public. For example, during a recent Adventures by Disney vacation to Australia, we were taken to the popular "Hartley's Crocodile Adventure" park after hours – we had the place to ourselves. After our tour of the park, we were treated to a private dinner. When they took us to the Great Barrier Reef we boarded our boat ahead of the general public, and were provided with our own marine biologist who coordinated our snorkeling event and stayed with our ABD group to answer questions and give us facts about the location throughout the event. On the Adventures by Disney California Backstage Magic tour, we were treated to a private tour of the Jimmy Kimmel Live studio (not available to the general public), we were given a private tour of Walt Disney Imagineering (not available to the public) and even when we were in the theme parks we were back-doored onto attractions and when we had free time, we were given handfuls of fast-passes to ensure we waited on as few lines as possible.
Now, if you're looking for a discount trip to Europe, this is not the tour for you – we should get that out of the way now. These Adventures by Disney trips are not inexpensive, and it might be easy to look at the price and dismiss it as not worth it. However, for those of us that have experienced the sticker shock and taken the plunge, we come away feeling that the trip was worth every penny we paid.
The hotels we stay in are first rate, most meals are included in the cost of the tour, along with transportation once you arrive at your destination (transportation to and from the adventure is not included). The cost of admission to the many venues you experience are all included in the Adventures by Disney price as well. For example, once in Australia, our hotel, most of our meals, bus transportation, air transport from Cairns to Uluru and from Uluru to Sydney, and our admission to all venues on the tour were part of the price paid. There are no hidden fees – no nickel and dime-ing so to speak.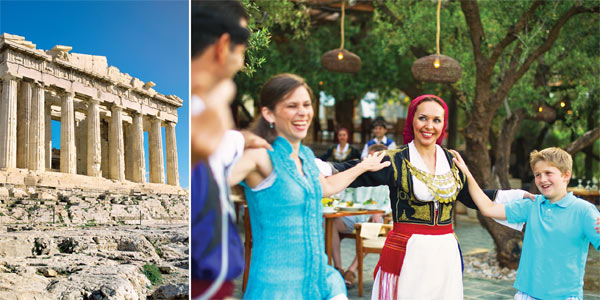 Adventures by Disney, or ABD as we like to abbreviate it, offers more than glorious, guided, 5 star vacations to various destinations.
They offer the opportunity to immerse yourself in the charm and history of your destination without any of the planning, worry, schedule conflicts, dining decisions….well, you get the idea.
ABD tells you all of this in their available information. What they don't tell you, probably because it's so hard to explain without sounding hokey, is that you will end your amazing journey with a new group of friends and acquaintances.
Traveling with a small group of strangers did not sound all that appealing when we first discussed traveling to Rome, Tuscany and Venice with ABD in 2006. Wanting to visit Italy and knowing that this might be the only chance I'd ever get to see these places, I agreed to go with this option.
We had nine amazing (I keep using that word, but it's the one that best fits) days in Italy and we fit more into those nine days than I ever thought possible. ABD made sure that we saw and experienced everything we could fit into each day and the truly incredible detail is that they showed us things we would never be able to see on our own. We bypassed lines that were hours-long waiting to see the Vatican. We were allowed entrance to the museum that houses the Michelangelo's David even though all of the museums in Florence were shut down due to a worker's strike. ABD made things possible that would have never been possible were we traveling by ourselves.
Getting back to our group of "strangers"…..they were not strangers after the first few minutes of our Welcome Dinner. We all had something in common. We all loved Disney and even though we weren't visiting a Disney park, the quality, service and comfort level were all familiar to any Disney guest.
This common denominator led to further discussions and "getting to know you" kinds of things and before long, we were standing in front of the Trevi Fountain or the Pantheon or visiting the Coliseum in Rome. Now, while you may be able to find many folks who have visited these same places, you will be hard pressed to find anyone, other than your fellow Adventurers, who have the shared memory of that exact visit. No one else will remember the details of what made you laugh till you hurt or filled you with emotion.
It's been several years since that Italy Adventure and I remain in contact with several of the folks that traveled with us. Bonds were formed over shared experiences and the idea that you were visiting a strange place, but it was all okay because you had friends watching your back (and you watched theirs).
I've taken several other ABD trips since then and the same thing happens every time. You spend several days traveling and sharing experiences and you come away with more than photos and memories. You come away with new friends.
I've shared this with many of the folks I've booked on their own Adventures and none were more skeptical than my co-worker Kathy. She was sure that I was "over- selling" her on this aspect of the Adventure and would "see for herself." As you can imagine, Kathy came back from her Adventure and told me that everything I had told her was true. She has even made plans with some of her fellow Adventurers to meet at the Magic Kingdom in Walt Disney World as a reunion.
ABD tells you about all of the wondrous things you will see and do. They share the information that you will be staying in luxurious, 5-star accommodations. Most of the details are out there for folks to check out.
The one thing they don't tell you is that you will come back from your Adventure knowing a group of folks that have shared memories and experiences and that you will remember them and your Adventure for the rest of your life.
If you have any questions about or need any assistance with an Adventures By Disney trip, please send an email to [email protected] and he'll be glad to assist you.
Disney Cruise Line Pre- and Post-Stay Experiences
Adventures by Disney(ABD) presents an extraordinary way to experience Disney Cruise Line! Guests can enhance their sailing with the extra magic of an Adventures by Disney vacation! Combining ABD's personal service and expertise in guided travel across the world with the enchantment of a Disney cruise, you will have a selection of unique onboard activities and premium shore experiences designed to immerse you and your family in the history and sights of your destination.
Transfers from Airport for Pre- and Post-Night Stays
ABD provides transfers from the arrival airport to the first hotel on the itinerary for guests who have booked pre- and post-night stays on their own, regardless of the number of nights booked. If you book your pre- and post-night stays at a different hotel, ABD will provide transfers from the airport to the first Adventure hotel and you will need to get to your destination from there. The Montana, Canada, Arizona and Utah departures are excluded.
Pre-Stay Experiences
Barcelona Pre-Cruise Stay

EUROPE | Barcelona | 4 Days / 3 Nights
BARCELONA PRE-CRUISE STAY FAMILY VACATION HIGHLIGHTS
La Sagrada Família Private Tour
The unusual towers of La Sagrada Família basilica are visible from every vantage point in the city! Take a privately guided tour and discover the genius of architect Antoni Gaudí.


Montserrat
Join in a private tour of Montserrat—a Benedictine monk retreat embedded in the mountainside amongst extraordinary rock formations.


Flamenco Dancing Experience
Enjoy your dinner at the village of Pueblo Español, where you'll be entertained by Flamenco dancers.
Click here for a no-obligation quote!
---
Copenhagen Pre-Cruise Stay

EUROPE | Copenhagen | 4 Days / 3 Nights

COPENHAGEN PRE-CRUISE STAY FAMILY VACATION HIGHLIGHTS
The Little Mermaid Statue
Ancient mariners knew the waters of Oresund were full of mermaids. Growing up with this lore inspired Hans Christian Andersen to pen "The Little Mermaid" in 1836. The Little Mermaid statue was unveiled in 1909, tying lore and literature together and forever linking Copenhagen to these legendary creatures.


Tivoli Gardens
Enjoy a private tour of Tivoli Gardens. With origins dating back to the mid-19th century, Tivoli Gardens is the second oldest amusement park in the world.


Kronborg Castle
Walk the halls of Danish Royals and the setting for Shakespeare's Hamlet at Kronborg Castle. Known for both its fortified strength and sheer beauty, the castle occupies a strategic position on the Sound (Øresund separating Denmark and Sweden).


Viking Ship Museum
Step back into Nordic history with this collection of Viking ships that dates back to the 11th century.
Click here for a no-obligation quote!
---
Rome, Italy Pre-Cruise Stay
ROME | Italy | 4 Days /3 Nights
ROME, ITALY PRE-CRUISE STAY FAMILY VACATION HIGHLIGHTS
After-hours tour of the Vatican Museum and the Sistine Chapel
See 4,000 years of art along with Michelangelo's masterpiece.


The Colosseum & Rome Forum
Step back in time as you tour these impressive structures that were at the center of an empire.


St. Peter's Basilica Tour
Take a tour of this impressive church—a famed example of Renaissance architecture.

Click here for a no-obligation quote!
---
Disneyland Resort and Southern California Pre-Cruise Stay
SOUTHERN CALIFORNIA | North America | 4 Days /3 Nights
DISNEYLAND AND SOUTHERN CALIFORNIA PRE-CRUISE STAY FAMILY VACATION HIGHLIGHTS
Walt Disney Imagineering Tour
See how Disney's Imagineers create the magic at Disney theme parks and resorts.


Walt Disney's Disneyland Apartment
Enjoy an exclusive visit to Walt's private apartment overlooking Main Street, U.S.A.


The Walt Disney Studios Private Tour
Get a guided tour of the famed studio where some of Disney's classic films were made.


VIP Visit to Disneyland Resort Theme Parks
Enjoy 4-Day Park Hopper passes and special access to the iconic theme parks.
Click here for a no-obligation quote!
ABD River Cruise Enhancements
You can enhance your River Cruise with these Short Escapes from Adventures by Disney! Click on each one for dates and itineraries.
Paris Short Escape
PARIS | France | 3 Days / 2 Nights
SHORT ESCAPE VACATION HIGHLIGHTS
Dinner at 58 
Experience an evening of fine French cuisine with a magnificent 360° view of Paris from the first level of the Eiffel Tower.
The Louvre 
View the museum's renowned collection on a privately-guided tour that includes Leonardo Da Vinci's masterpiece, the Mona Lisa.
Seine River Cruise 
Glide across the Seine and marvel at the sites along the Paris river banks as you make your way to the Eiffel Tower.
Click here for a no-obligation quote!
---
Amsterdam Short Escape
AMSTERDAM | The Netherlands | 3 Days / 2 Nights
SHORT ESCAPE VACATION HIGHLIGHTS
Van Gogh Painting Workshop 
Find inspiration from the master as you put brush to canvas in this hands-on painting workshop.
Jordaan Neighborhood Walking Foodie Tour 
Peruse the local eateries as you sample their fare and meet the local artisans who create them in one of Amsterdam's hippest areas.
Kinderdijk Windmills and Boat Cruise 
Take to the water for a cruise that offers a fantastic view of one of Holland's most iconic sights - windmills!
Click here for a no-obligation quote!
---
Budapest Short Escape
BUDAPEST | Hungary | 3 Days / 2 Nights
SHORT ESCAPE VACATION HIGHLIGHTS
Hungarian State Opera House Tour
Enjoy a tour of the home of the Budapest Philharmonic Orchestra, renowned for its pristine acoustics.
Buda Walking Tour 
See sites like Matthias Church, Buda Castle, and the Fisherman's Bastion as you tour the western part of the Hungarian capital.
Pest Tuk Tuk Tour 
Cruise through the eastern part of the capital city and visit sites that include Vajdahunyad Castle and St. Stephen's Basilica.
Click here for a no-obligation quote!
ABD Disney Cruise Enhancements
Enhance your next Disney Cruise Line cruise with Adventures by Disney. You'll discover the best of every port with special guided experiences from Adventures by Disney. Hosted by Adventure Guides, our vacation packages offer VIP experiences and opportunities that only Disney can deliver to immerse your family in the culture and history of the places you visit. Best of all your entire experience will be completely carefree.
Choose from 6 captivating Adventures by Disney cruise itineraries to the Mediterranean or Northern Europe—and experience the best each destination has to offer. 
Adventures By Disney Itineraries include: