Walt Disney World Packages
Looking for Discounts on a Disney World Package?
Check out our Discounts area for current discounts and specials.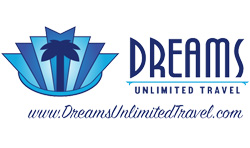 Simply put, a Disney package is a booking that has, at a minimum, a room reservation and theme park admission. You can add other components like dining and recreation, but Disney has some rules about adding those things. But in its most basic form – a package is a resort room and theme park admission.
Start by contacting your travel agent or Walt Disney World. We recommend Dreams Unlimited Travel. There's some basic information you'll need when you start looking at pricing. You'll need to know:
Date you'd like to check in
Date you'd like to check out
Number of adults in your party
Number of children in your party
Preferred Resort
Number of rooms, as well as what sort of view or room type you might like (for assistance in selecting a resort and room type that will work for you, please refer to the Resorts section of the DIS)
The type of ticketing you'd like (for assistance with Walt Disney World ticketing, please refer to the Theme Park Admission section of the DIS)
What sort of package you'd like. We'll get into comparisons of the various package offerings a bit later.
Legal names of all guests traveling (Many travel agents require this information to provide a quote. Disney does not require this information.)
From there, your travel agent or the Disney agent will quote a price for what you're looking for. Your travel agent, or Disney, can then place a courtesy hold for you. It's really in your best interest to place that courtesy hold if you find something you're interested in. Availability can, and frequently does, change. What you found today may not be there tomorrow if you go back to try and book it. Be aware that no matter who places the courtesy hold, the names of the traveling guests will be required.

The length of the courtesy hold will depend on when you want to arrive. If you're within 14 days of arrival, Disney will not allow a courtesy hold. As a result, no travel agents are able to offer a courtesy hold either. If you're within 15 to 45 days of your requested arrival date, Disney will hold your request for 24 hours. If you're 46 or more days outside of requested arrival, you'll be able to hold the reservation for 3 days.

Once you've decided to book, Disney will require a deposit. We have to go back to the same timeline for the courtesy holds to know how much you'll owe. If you're within 45 days of arrival, Disney's going to require the entire balance of your package be paid in full. If you're 46 or more days from your requested arrival date, Disney will require $200, per room, to book. The remaining balance will be due 45 days prior to arrival.

Then what?

Once you're paid in full, and you're about 30 days from arrival, Disney will print up your documentation. If you've booked directly with Disney, you'll get your documentation right from Disney. If you've booked through a travel agent, Disney will only send the documentation to the travel agent. You'll need to speak to your travel agent to find out if you have to pick up your documentation or if they'll mail it to you.

So the next thing on your mind is probably – "What's in the documentation?" And the answer is an emphatic – "Not much!" You will find a couple of vouchers, some souvenir luggage tags and not much else. You won't find theme park admission, dining vouchers, recreation vouchers – or any of the big stuff. Why's that? A couple reasons. First – if your documents are lost in the mail, Disney doesn't have to void any theme park admission. Second, you don't have to worry about forgetting that stuff! And third – your theme park admission and dining & recreation entitlements will all be coded to your MagicBand when you check in. Here's what the documents will look like:

On your arrival date, once you've arrived at the resort (check out the Magical Express section on the DIS if you need information about transfers to your Disney resort), just show the cast member your photo ID. You don't need anything from your documents to check in. The cast member will go over your package with you to make sure that you'll be getting what you've paid for. They'll code everything you need to your MagicBand. You're now ready to actually start your Disney vacation!
Get a no-obligation Disney Package Quote Today!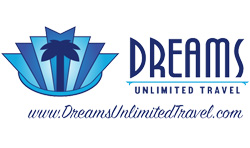 Disney theme park guests are now given MagicBands, a wristband with an embedded RFID chip that park guests will wear. These function as:
Your Disney resort room key
Theme park admission
Resort ID (you'll need this if you plan to utilize the Extra Magic Hours benefit)
Dining entitlements (if you've booked a package that includes them)
Recreation entitlements (again, if you've booked a package that includes them)
Charge card – If you give the front desk a valid credit card when you check in, you will be able to charge purchases back to the room at most retail and dining establishments. This is truly an invaluable perk. You don't need to take a credit card with you into the parks. If you lose a credit card, it can completely ruin your vacation. However, if you lose your MagicBand, just stop at Guest Relations at the parks, the front desk of your resort, or simply log into your My Disney Experience account and code the MagicBand as being lost. No need to worry, if another guest finds your MagicBand, they wouldn't be able to use it for charging without entering your personal PIN number.
Guests will touch their bands to RFID readers throughout the parks and resorts on turnstiles, cash registers and FastPass+ machines. The MagicBands come in different colors and are able to be customized with snap-on charms and fabric covers.
The MagicBands replaced Key to the World cards, though these cards are still available for guests not wishing to utilize a MagicBand. Click here for more information on MagicBands.
So how do I know which package to book?
Or if I should book a room only reservation and not book a package at all?
This is the million dollar question; one that doesn't have an easy answer.

In most cases, if you need room and tickets, you'll DEFINITELY want to book a Walt Disney World Vacation Package. The only exception would be for Annual Passholders and guests who are active duty or retired military. Since 2005, when Disney first introduced the now extinct "Magic Your Way" packages, they've really made sure that packages get the bulk of the discounts. Even when a discount is offered on room-only reservations, you can add ticketing and dining to complete your package while still keeping the discount on the room.

Disney World Base Vacation Package:

Whether you should or shouldn't book a package with dining is a bit trickier. So let's start with just the run-of-the-mill vacation package. It will include things such as:
All packages will include those items – no matter which you book. Everything from the luggage tags down are really just freebies thrown in by Disney and amount to absolutely no cash value when it comes to your package total.
Where it starts to get trickier is with the dining plans. The dining plans come in three types. Vacation Package Plus Quick Service Dining, Vacation Package Plus Dining, and Vacation Package Plus Deluxe Dining.

2020 DISNEY DINING PLAN PRICING:
PER ADULT, PER NIGHT
(adults are 10 years and older in Disney prices)
PER CHILD, PER NIGHT
(children are 3-9 years old in Disney prices)
Quick Service Dining
$55
$26
Regular Dining
$78.01
$30.51
Deluxe Dining
$119
$47.50
Book your Walt Disney World vacation with Dreams Unlimited Travel today!

---
Disney World Package PLUS Quick Service Dining

Let's start by looking at the Vacation Package Plus Quick Service Dining. In addition to all the "stuff" listed for the vacation packages, each guest over the age of 2 will receive:
Two Quick Service Meals, per night of your resort stay
Two Snacks, per night of your resort stay
So what does Disney consider a "quick service meal"? Well – it includes an entrée (or combo meal, if that's offered at the restaurant where you're eating) and one single serving non-alcoholic or one single-serving alcoholic beverage (for guests 21 and older with valid ID).
And what about the snacks? Well – there's a whole bunch of different things that Disney considers snacks. Everything from a bottle of soda, to a piece of a fruit, to an ice cream bar. It's hard to say what a snack is, because snacks are really varied. A good place to look is the Disney Restaurants Board on DISboards. They have a running list of foods that have been confirmed as snacks on Disney dining plans.


And the refillable mug? What's that? All resorts have a self-service soda fountain. Without a dining plan, you can pay for a 16-ounce, insulated mug. You can then have as many complimentary refills in that mug at your resort as you'd like. You can refill it with Coca-Cola products, tea, coffee, and hot chocolate. The mugs cannot be used at the theme parks.

So now that that's out of the way, you can start looking at whether or not this is a good idea for you. Take a look at the DIS Restaurant Database. It's a very powerful tool that will help you find exactly what you're looking for by searching on many factors. To get a listing of all quick service locations, select "Quick Service" in the "Cuisine/Dining Type" search field.
---
But what about the Regular Dining Plan? Using the DIS Dining Database, check out the menus and plan how you'd eat. On the Plus Dining Plan, each guest over the age of 2 will receive:
1 table service entitlement, per night of your Disney resort stay. The table service meal will include an entrée, dessert and one single serving non-alcoholic or one single-serving alcoholic beverage (for guests 21 and older with valid ID).
1 counter service entitlement, per night of your resort stay. The counter service meal includes the same things outlined for the quick service dining plan.
2 snacks, per night of your Disney resort stay
1 refillable mug, per guest
If you choose to, you may use your table service entitlements at counter service locations. It does not, however, work the other way around. (You cannot use counter service entitlements at a table service location).
---
Disney World Package PLUS Deluxe Dining Package

The last of the three plans is the Deluxe Dining plan. Why are these three lumped together? That's a great question! When Disney offers a discount, you can usually take advantage of those discounts if you book room only, Quick Service, Plus Dining, or Deluxe Dining.

Anyway, the Deluxe Dining plan will include for each guest over the age of 2:
3 meals, per night of your resort stay
2 snacks, per night of your resort stay
1 refillable mug
What sets this plan apart from the Quick Service and Plus Dining plans is the way the credits are issued. With the deluxe dining plan, there's absolutely no distinction in credits between a counter service meal and a table service meal. This plan provides maximum flexibility in that respect.

If you use a meal entitlement at a table service location, you will be able to order an appetizer, entrée, dessert and one single serving non-alcoholic or one single-serving alcoholic beverage (for guests 21 and older with valid ID). All of it will be covered by your dining plan.

For all meals that require 2 table service entitlements on the Plus Dining plan, you will need 2 meal entitlements on the deluxe dining plan as well.

Having said all that, this plan is almost never a good idea. Generally, we recommend it only to someone who falls into one of three particular groups:
Foodies: If you're coming to Walt Disney World for the experience of the food, you may want to consider this plan. Prepayment of what can be some pretty pricey food at some establishments can be a very good thing here. It also allows you the freedom to order the most expensive thing on the menu, if you want it, and not have to worry about sticker shock when you get the bill.
Die Hard, 3-meals-per-day guests: If you must have 3 table service meals per day, this may be something you'd want to consider.
Guests planning on doing a lot of table service meals that are considered signature dining: This sort of goes hand-in-hand with the Foodies group. If you like to eat at the signature dining locations, this can be a really wonderful plan. You can plan on a sit down breakfast in the morning, a light lunch of something using a snack credit, and then a signature dinner. I've done this myself.
For anybody else, this plan is almost certain to be too much food, too much money and require too much time. If you've got kids under the age of 10 just itching to get in line to ride Splash Mountain, the last thing you'll want to concern yourself with is waiting for a plate of spaghetti at Tony's Town Square. Or, just when you're ready to get in line for Soarin' at Epcot – you've got to rush over to Le Cellier for your dinner reservation. You're going to feel like you're chasing the next restaurant and missing the rides completely.
Disney no longer offers the Premium and Platinum dining plans.
Should Disney release a discount after you've paid your deposit, you may absolutely take advantage of it. Please be aware that discounts are always subject to availability. Many people often ask why they can see a resort is available, but it's at the full price.

Disney keeps a bunch of different room inventories. They have one inventory of rooms for full price, then another for this discount, and another for that discount. You may see mention of "discount codes"? Those codes tell Disney's systems which room inventory it should be checking.

So when Disney releases a discount, they take a certain number of rooms to create a whole new inventory. And once they've sold that discounted inventory, it's usually gone. They can add more to it, or other guests can cancel.

So it's always worth it to check back. If a discount is released, Disney does not automatically apply it to your reservation. You have to watch for a discount. If you see one is released, you have to make a call to Disney and ask them to apply the discount to your reservation.

Does that sound like a hassle? Then why not use Dreams Unlimited Travel? Not only will the agents at Dreams Unlimited Travel watch your reservation to see if a discount can be applied, but if it can, they will automatically apply it for you. You don't have to watch for discounts. You don't have to make any phone calls. Your agent takes care of that for you.
You can absolutely change or cancel your package reservation. There may be a fee to do it. First thing to keep in mind – Disney is still in the travel dark ages. If you want to modify an existing booking, you must call them. You cannot make any changes online.

Here's a table showing the cancellation fees:
For 2020 packages:


| | |
| --- | --- |
| When the modification is made | Fee to Cancel |
| 30 days or more prior to arrival | no fee, full refund |
| Between 2 and 29 days prior to arrival | $200 |
| Within 1 day of arrival | full package price |
Usually, if the overall package total increases, Disney waives any applicable change fees. That's not to say they always will. But it happens, usually, 90% of the time when the total increases.

Lastly, if you're going to change dates, resorts or room types – those modifications are always subject to availability.
---
No. Not to sound harsh, but there's no ifs, ands or buts about it. If you're staying for 4 nights, you get 4 nights worth of dining; no more, no less.
---
No. Again, not to sound harsh, but there's no way around that either. If Nana's going to be added to your package reservation with dining, Nana's got to take the dining too. The only way around this is to book Nana into her own room. All guests on a reservation must all take the same components.
---
No. What you CAN do, if you'd like, is change your child's age from 3 – 9, to 10 years old. Yes, you will have to pay the difference between a child and an adult theme park admission ticket as well as the difference between the child and adult dining plans, but the admission difference is usually a pretty nominal fee. ($10 - $20). The dining plan will definitely be a bigger expense, but it may be worth it for your family.
---
Officially, no. "Adults must order from the adult menu and children must order from the children's menu". That's the line. However, most restaurants will let you make the switch. Be advised that even though it's kid food for an adult, it will be kid-sized portions.
So that should be a pretty comprehensive review of packages. Is there something I've missed? Something else you'd like to know? Why not check with one of the specialists over at Dreams Unlimited Travel? They know these packages inside and out. Most likely, they can easily answer any questions you may have.