The Hanukkah collection you've been waiting for is almost here! Complete with the Mickey Mouse Hanukkah Sequin Glow Backpack that lights up the candles on the Menorah. I love catching new Hanukkah items that come up each year. I have so many friends who celebrate the occasion, and I really enjoy seeing more items for them to enjoy. Let's take a look at that bag!
Celebrate the festival of lights with the Loungefly Mickey Happy Hanukkah Menorah Mini Backpack! On the front, Mickey Mouse looks over a fully lit menorah. Blue sequins provide a dazzling backdrop to the scene as they cover the bag, and a molded metal zipper charm displays a menorah emblem. Turn down the lights to see the candle flames glow in the dark! On the back, the phrase "Happy Hanukkah" is printed in blue and white. This mini backpack has plenty of room to store your belongings and makes a special addition to any Hanukkah celebration.

Loungefly
---
Other items in the new Loungefly Hanukkah range include:
---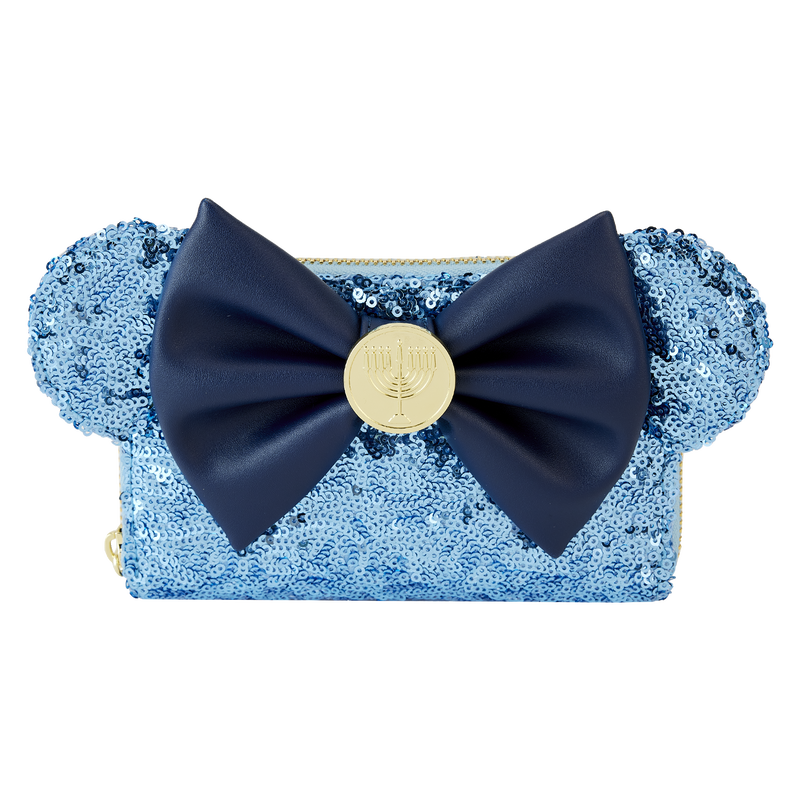 ---
If you don't want to miss any of the items in the list above, be sure to click through to the website pages for each and hit the Notify Me button.
Zoë Wood is a travel writer from Sydney, Australia. Since her first visit to Disneyland at the age of 6, she has spent her years frequently visiting Disney Parks and traveling around the world.
Join Zoë as she lets you in on all the tips, tricks, anecdotes, and embarrassments that arise from her family adventures.