As the clock struck midnight in California, shopDisney.com released a bunch of new celebration merch in honor of every Star Wars fan's favorite unofficial holiday, May the Fourth (Be With You).
There is so much merchandise available that it's practically impossible for us to list it all here for you, but let's take a look at some of what's available.
You should also be aware that the shopDisney website is using a virtual queue at the time of this post. Once you've been granted access to the site, you have ten minutes to shop. That's right, only 10 minutes! So, have your must-have list as ready as you can!
---
---
---
---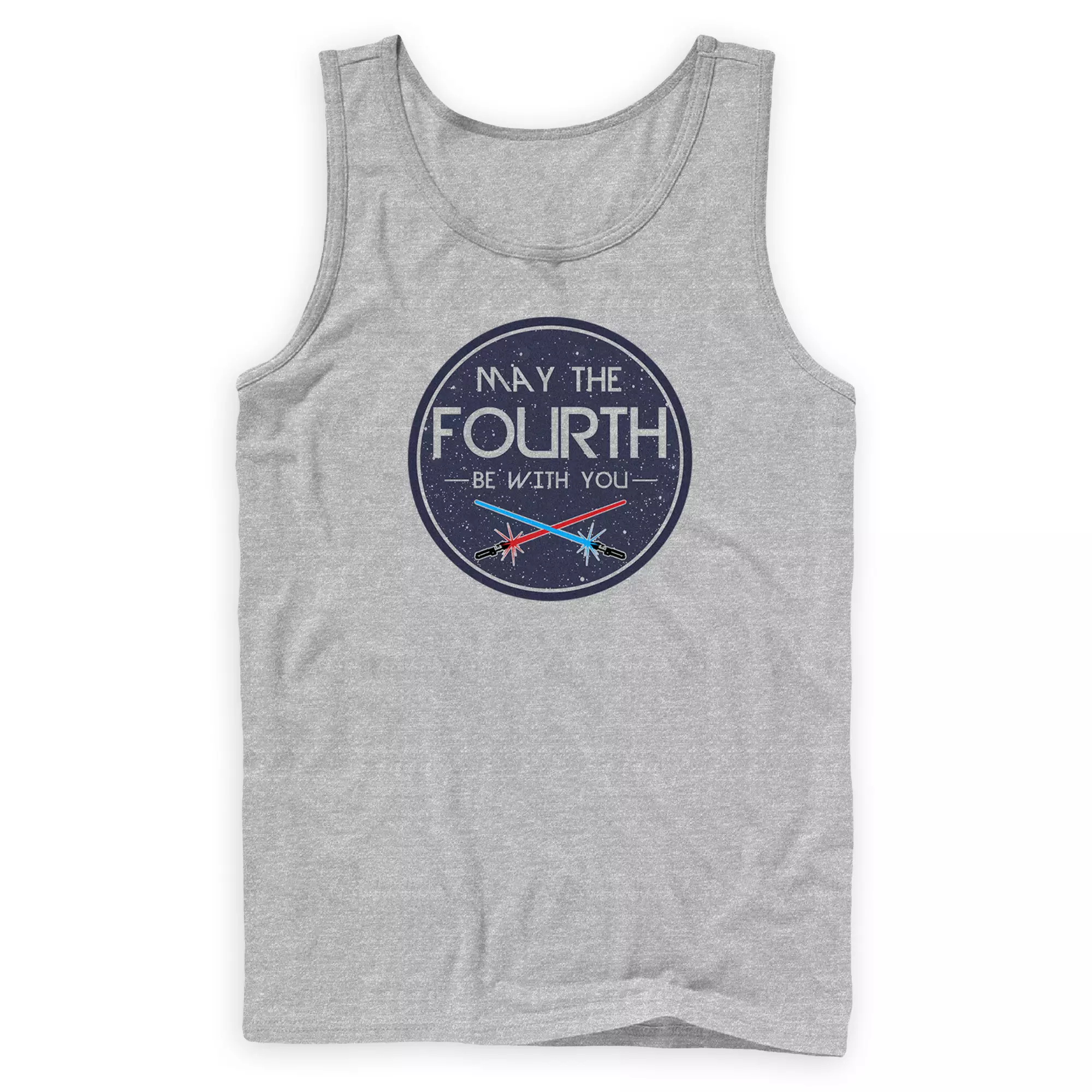 ---
---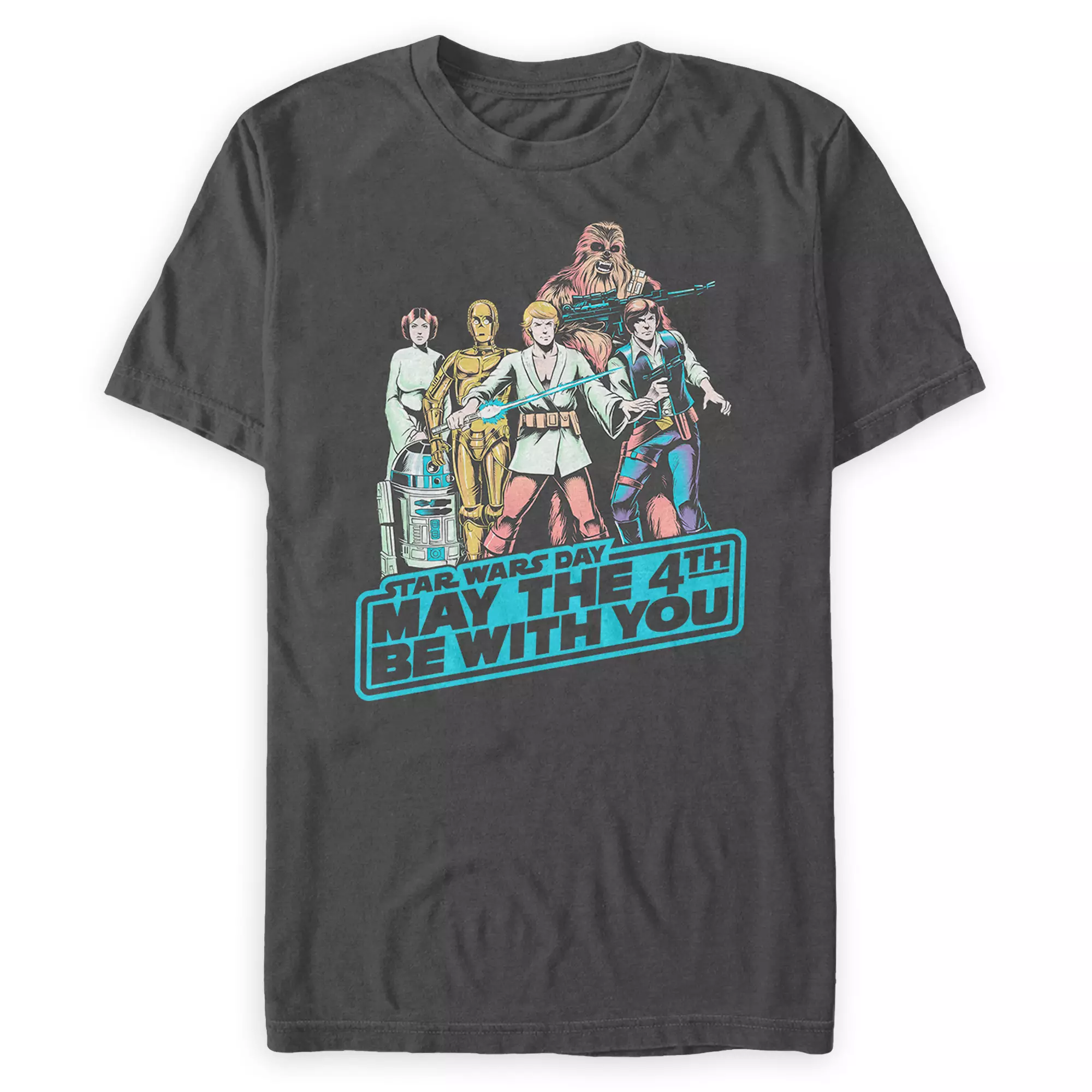 ---
---
---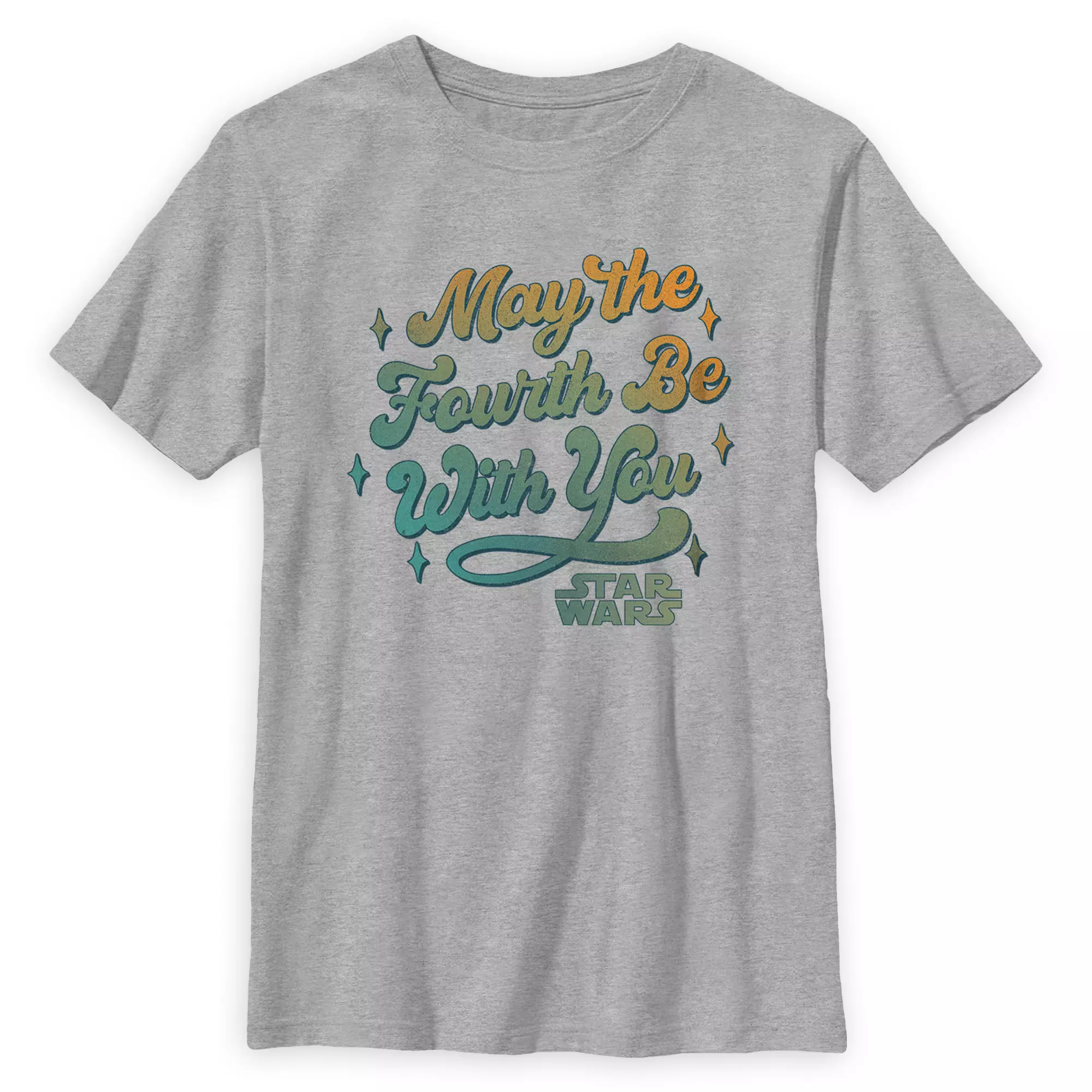 ---
---
---
DC Shoes just announced six character-driven capsule collections inspired by The Mandalorian and his travels, featuring their signature skateboard shoes and apparel. Fans can also be the first to get their hands on newly released apparel including a Return of the Jedi 40th anniversary Athletic Jersey from Her Universe, and the brand new It's a Trap! print button-down from RSVLTS will be available beginning at 4 p.m. ET on May the 4th.

Disney Parks Blog
---
Relax and show off some cantina vibes with the new Under the Twin Suns collection featuring artwork from Jeff Granito, with select items available now on shopDisney and at Walt Disney World Resort and Disneyland Resort. Fans of the original trilogy will love the new Return of the Jedi 40th anniversary collection, featuring new apparel, accessories and collectibles also coming this month in-park and available now on shopDisney.

Disney Parks Blog
---
Embrace the dark side of the Force with the new Empire stud set from Girls Crew, inspired by the 40th anniversary of Return of the Jedi. Bling out your wrist with a new Star Wars charm bracelet from Fossil featuring characters and icons from the films and beautifully crafted green aventurine, and then complete the look with a new Death Star figural crossbody bag from Loungefly.

Disney Parks Blog
---
Younglings will love the new collection inspired by Young Jedi Adventures, which premieres today on Disney Junior and streaming on Disney+. …[Be] among the first to get your hands on the new Nubs backpack, plush, and youth T-shirt, available at shopDisney, Walt Disney World Resort, and Disneyland Resort. Big news for fans of Disney nuiMOs – starting this month you can get the most adorable new Star Wars-inspired outfits and accessories for your nuiMOs including adorable little LIGHTSABER toys!

Disney Parks Blog
---
Beginning today, fans can get their hands on the brand-new LEGO Star Wars X-Wing Starfighter building set, featuring 1,949 pieces that allow for immersive and mindful building for the ultimate fan. Funko fans will also be excited for the brand new Star Wars: Rivals expandable game system from Funko Games, available now at Walmart for pre-order while supplies last. And of course, no collection is complete without the new The Black Series figure inspired by the infamous collector himself, Dok-Ondar! The fully articulated figure is available for pre-order today at 8 a.m. PT / 11 a.m. ET exclusively at shopDisney.

Disney Parks Blog
---
For those looking to add to their personal collections of LIGHTSABER collectibles, there are plenty of new items coming! We announced the new limited-edition Cal Kestis Legacy LIGHTSABER collectible a few days ago, and we're also excited to share two more additions inspired by Jedi Master Yoda and Ezra Bridger from Star Wars Rebels! The Cal Kestis hilt collectible is available now for purchase at Dok Ondar's Den of Antiquities at Star Wars: Galaxy's Edge and shopDisney and the Ezra and Master Yoda hilt collectibles will be available starting later this month. There are also new hilt adaptors, accessories and more coming to Savi's Workshop that fans won't want to miss!

Disney Parks Blog
---
Will you be commemorating May the 4th with any of this limited edition merchandise? I can see that mug coming in handy as a good gift for the upcoming celebration of Father's Day though I've already got my heart set on the tank top above. Decisions, decisions. Have a great day; and May the Fourth be with you!
Zoë Wood is a travel writer from Sydney, Australia. Since her first visit to Disneyland at the age of 6, she has spent her years frequently visiting Disney Parks and traveling around the world.
Join Zoë as she lets you in on all the tips, tricks, anecdotes, and embarrassments that arise from her family adventures.