We are continuing the fun here on the Dis for May the Fourth with four Star Wars-inspired recipes that can turn your day around. Whether you are packing a school lunch or making treats for after work, here are four recipes that you need to try from StarWars.com.
How cute are these Ewok Gingerbread Cookies for an afternoon snack? Don't forget you can substitute these for Sugar Cookies if you aren't a gingerbread fan. After that, settle in with some Pog Soup and Chandrilan Squigs for dinner, followed by Fruit TIE Fighters for dessert.
---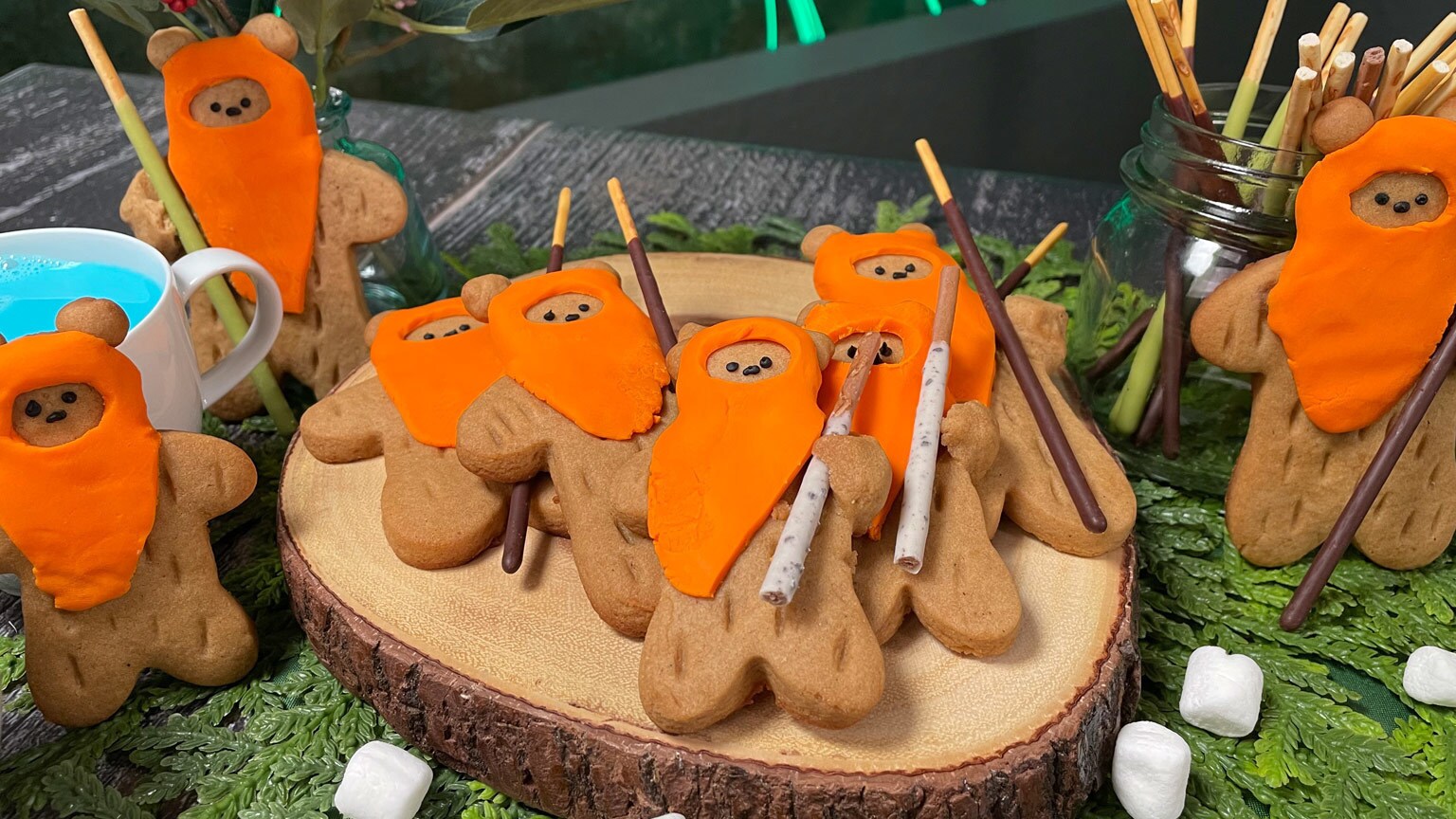 For the cookie dough:
3 cups all-purpose flour
1 teaspoon ground ginger
1/2 teaspoon cinnamon
1/2 teaspoon nutmeg
1/2 teaspoon baking powder
1/4 teaspoon cloves
1/4 teaspoon salt
1 cup (2 sticks) unsalted butter, softened
1 cup brown sugar
1 egg
3 tablespoons molasses
1-1/2 teaspoons vanilla
For the decorating:
Orange fondant
Black icing
Chocolate dipped pretzel sticks
Step 1: In a medium bowl whisk together the flour, ginger, cinnamon, nutmeg, baking powder, cloves, and salt. Set aside.
Step 2: In the bowl of an electric mixer cream the butter and brown sugar until combined.
Step 3: Stir in the egg, molasses, and vanilla, until just combined.
Step 4: Slowly add in the dry ingredients just until the dough comes together.
Step 5: Split the dough into two and wrap in plastic wrap. Chill in the refrigerator until you are ready to use.
Step 6: Preheat the oven to 350 degrees. Prep baking sheets with parchment paper.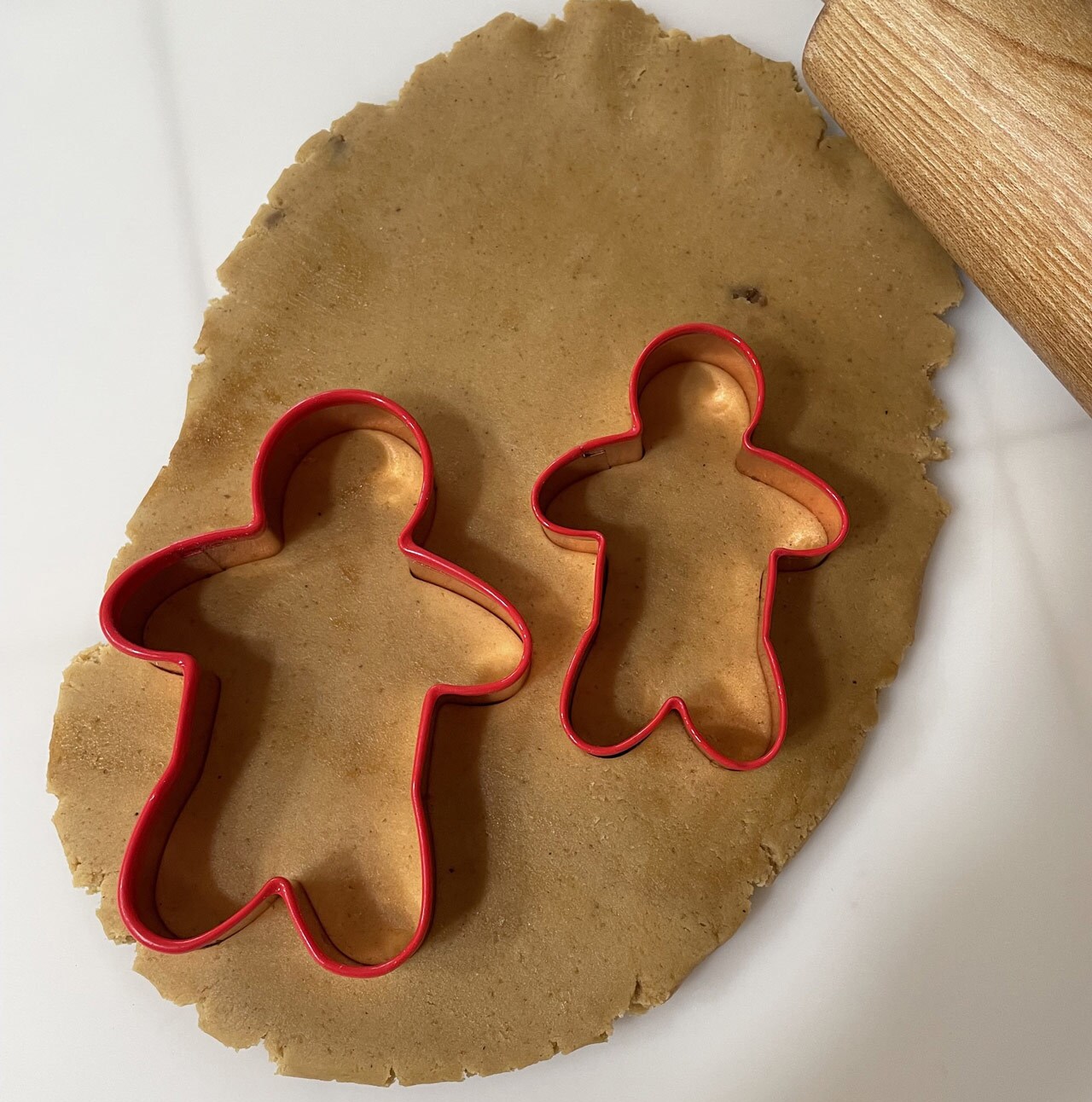 Step 7: Roll out the dough to about 1/4-inch thick. Use the cutter to cut out the shapes.
Step 8: Take 1/2 teaspoon of dough to make small ears. Place onto the top of the heads.
Step 9: Use the back of a knife to create fur marks on the body of the cookie.
Step 10: Wrap one of the hands around a piping tip. Transfer the dough onto the prepped baking sheets.
Step 11: Bake for 10 minutes, let cool on a wire rack. Gently pull out the piping tip.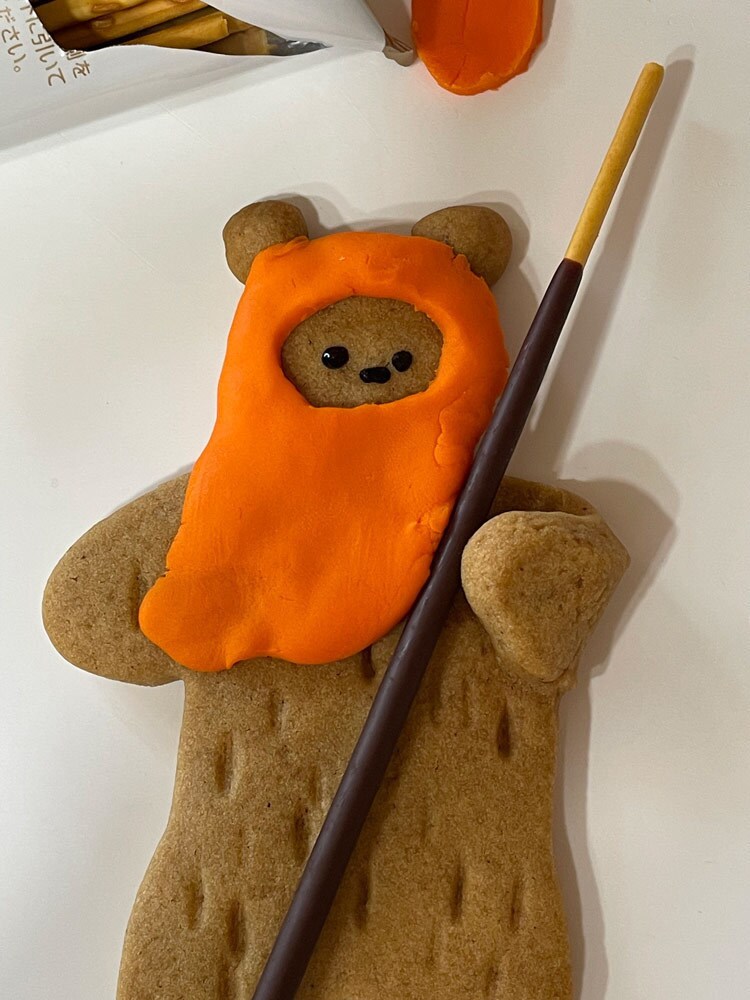 Step 12: Roll out a tablespoon of fondant to form the hood, and place on the cookie.
Step 13: Use icing to create the eyes and nose.
Step 14: Slide a pretzel stick into the curved hand. Once the icing is dry, the cookies are ready to serve.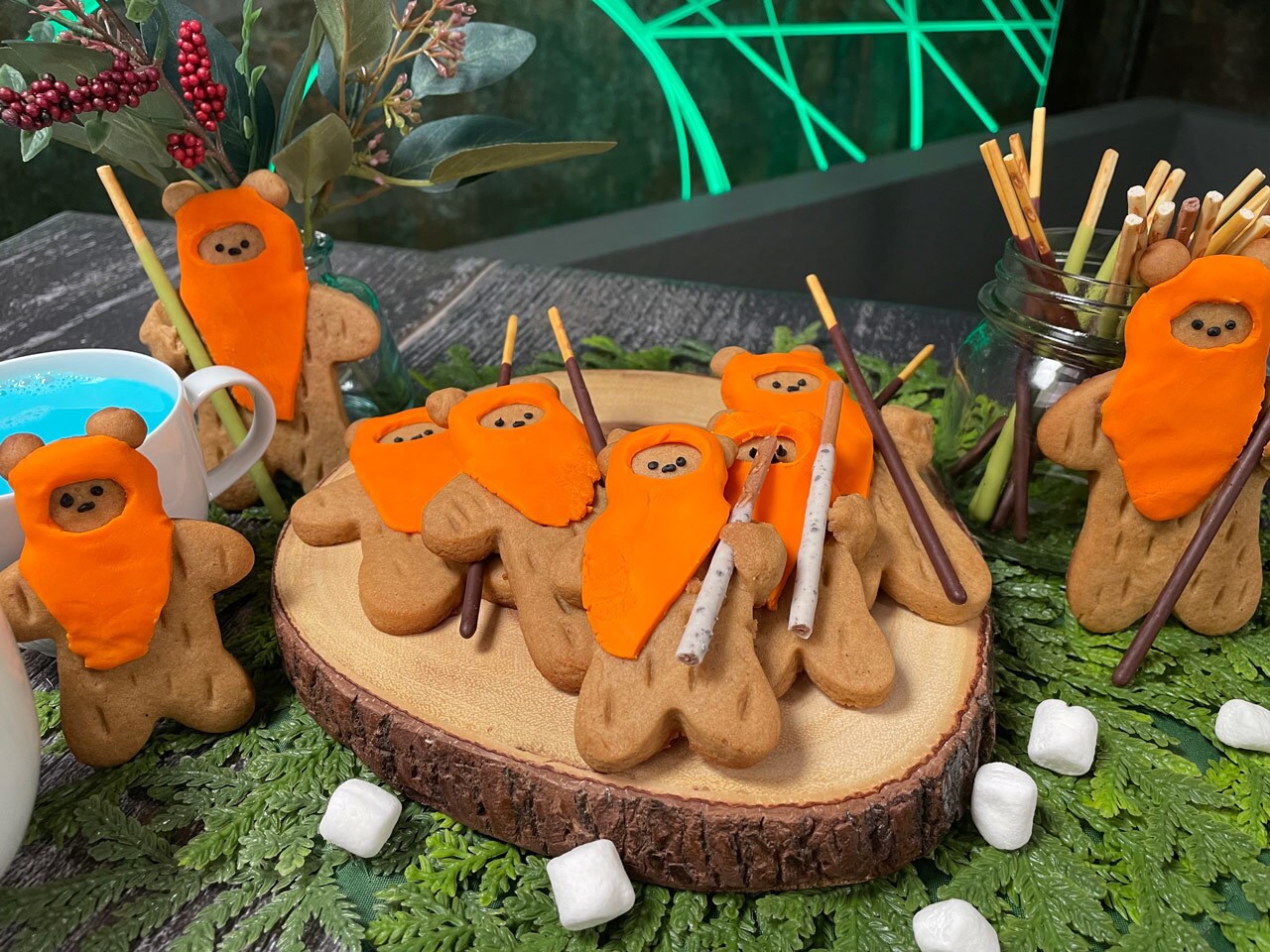 Yub nub, yum yum!
---
Ingredients:
1 yellow bell pepper
1 red bell pepper
1-1/2 tablespoons olive oil
1 cup diced sweet onion
1 carrot, diced
1 shallot, diced
2 cloves garlic, minced
1 teaspoon minced ginger
1-1/2 tablespoons curry powder
2 teaspoons turmeric
1 teaspoon coriander
1 teaspoon salt
2 cups vegetable broth
1 (14-oz) can unsweetened coconut milk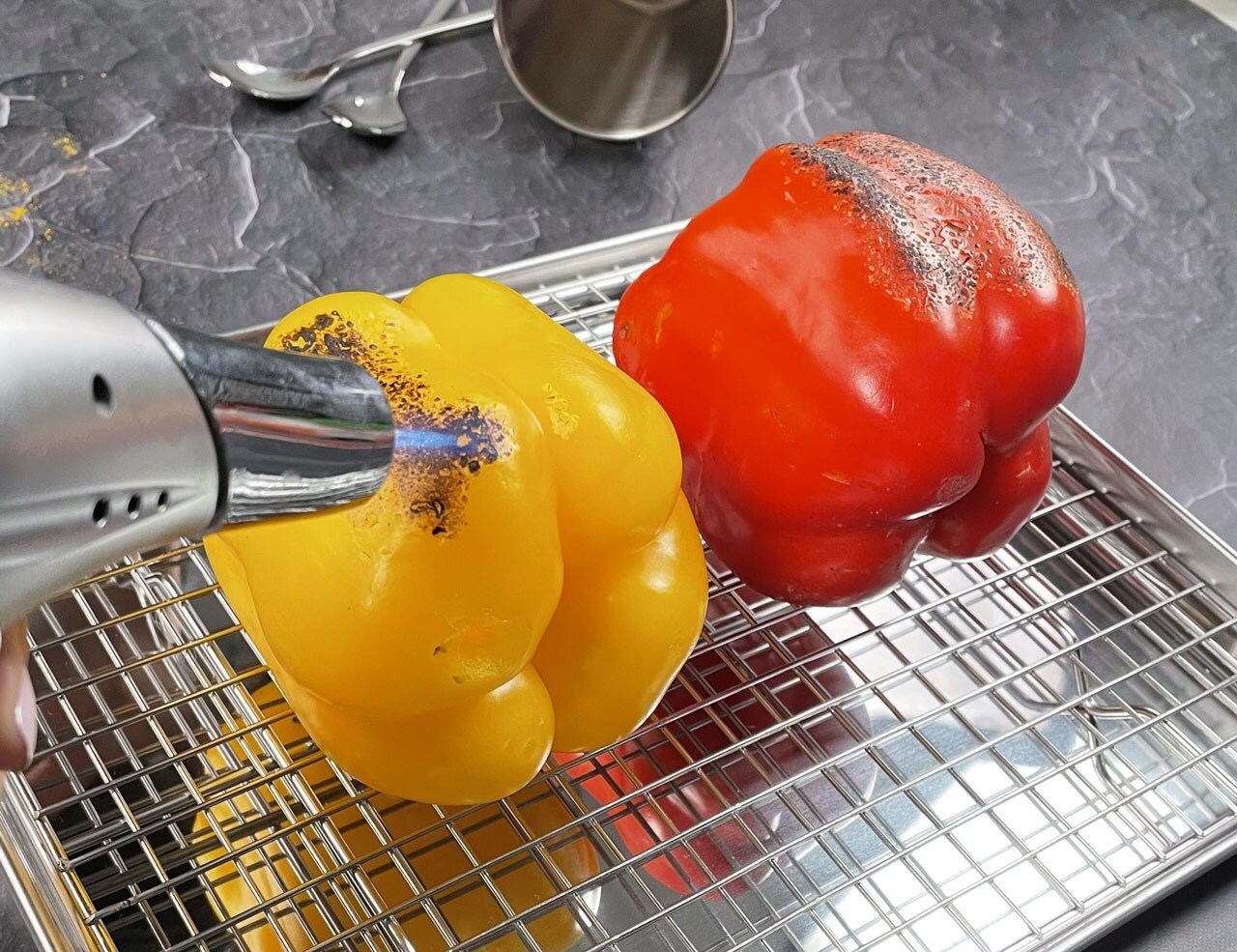 Step 1: Place peppers on a stainless steel baking sheet and place on a fireproof surface. Use a kitchen torch to flame the skin of the peppers until blistered and blackened. Use tongs to flip over and torch the other sides, until charred. Place the peppers in a large bowl and cover with plastic wrap. Let sit for 15 minutes. Rub off and discard the blackened skins. Remove stems and seeds, dice the peppers and set aside.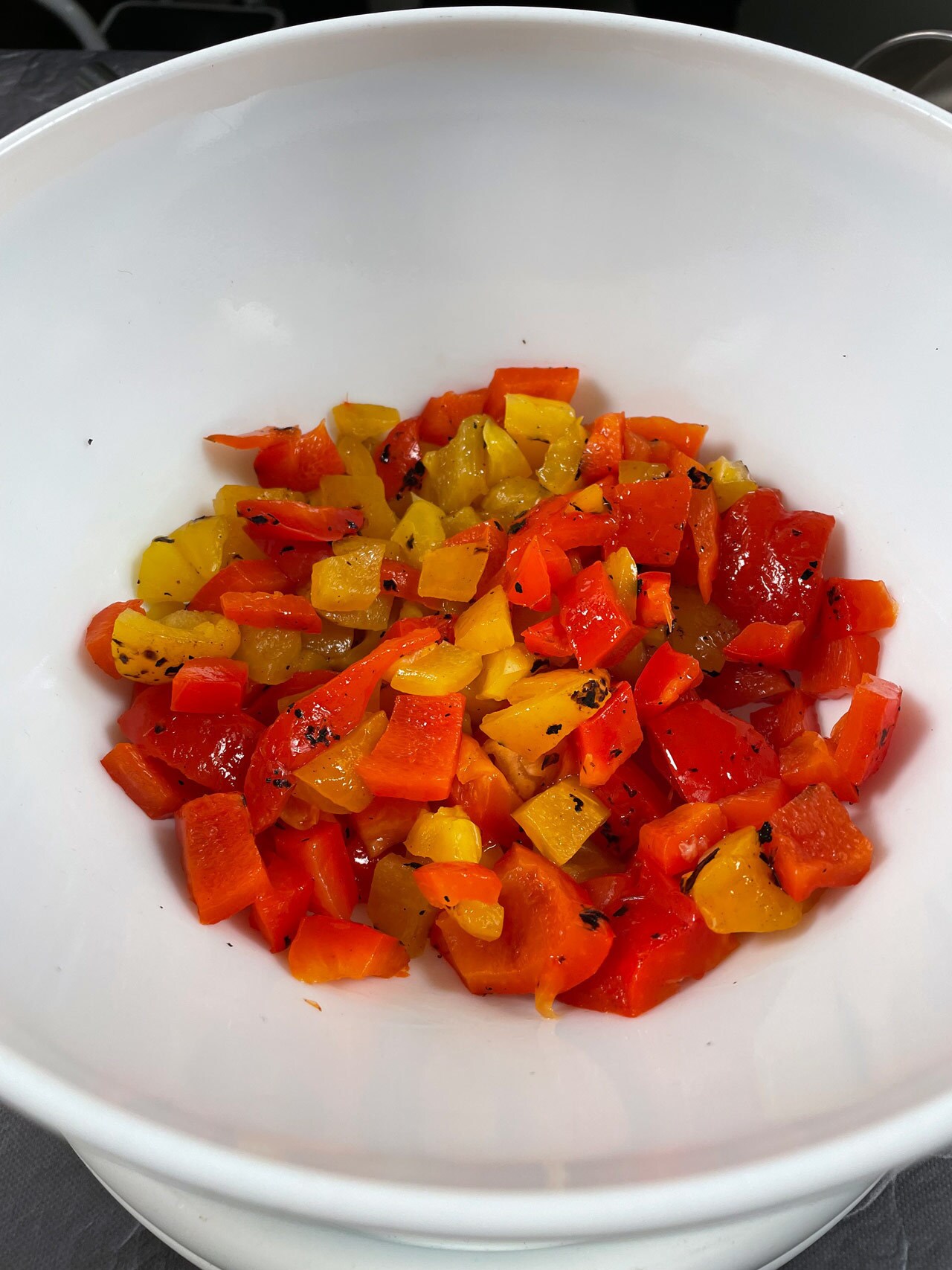 Step 2: In a large pot over medium heat add the olive oil, onion, carrot, and shallot. Cook for 5 minutes, until softened.
Step 3: Stir in the garlic, ginger, curry powder, turmeric, coriander, and salt. Cook for 1 minute, until fragrant.
Step 4: Add the diced roasted peppers and vegetable broth. Bring to a boil, then reduce heat to low. Cover and simmer for 30 minutes.
Step 5: Turn off the heat and stir in the coconut milk. Use an immersion blender and puree until smooth.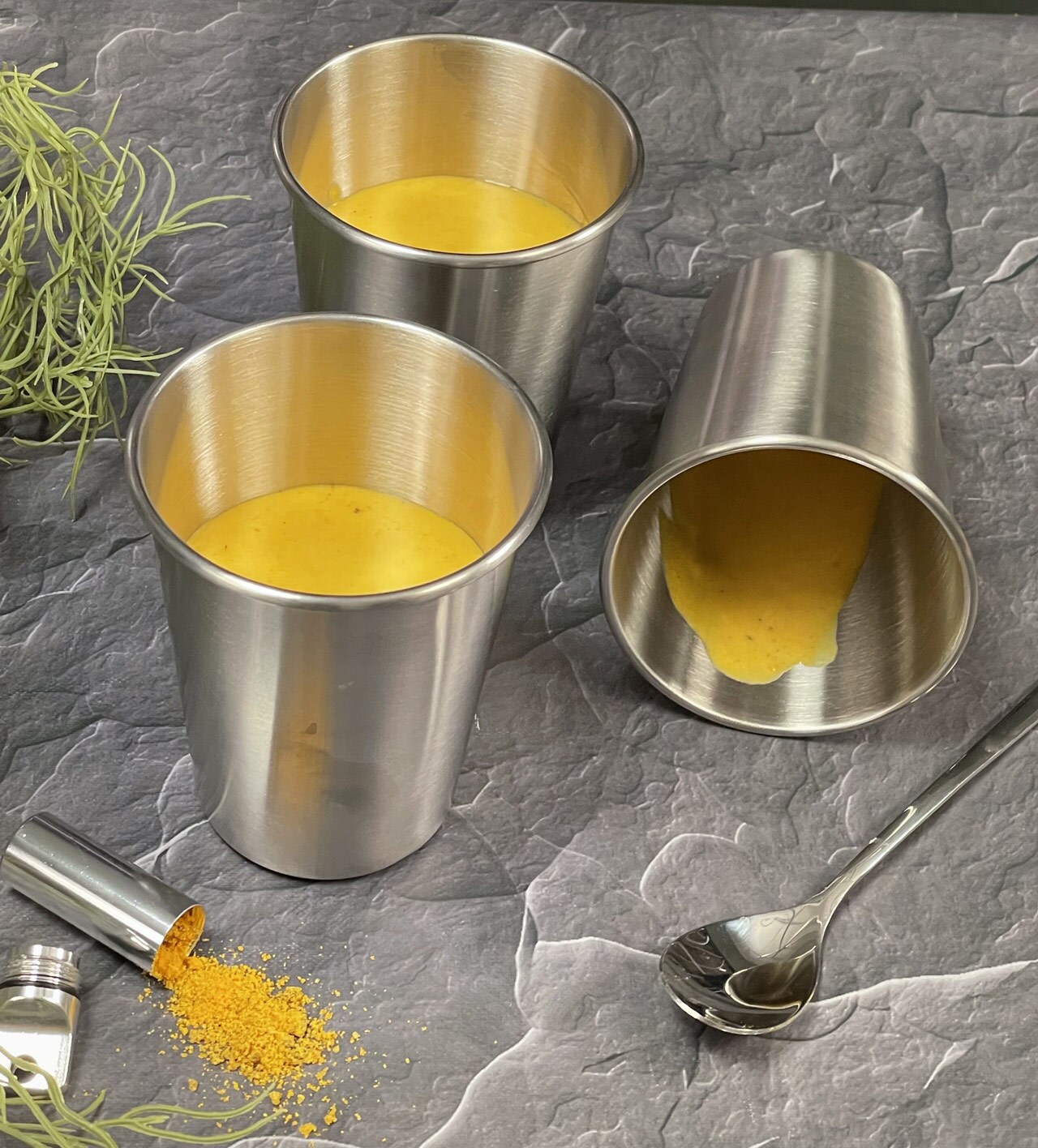 This is the Way. To make soup.
---
Ingredients
For the squigs
1 tablespoon raspberry gelatin powder
1 tablespoon unflavored gelatin
1/2 cup boiling water
1 tablespoon heavy whipping cream
6 flexible plastic straws
For the drink
2 tablespoons mango juice, chilled
12 ounces lemon lime soda, chilled
Ice, for serving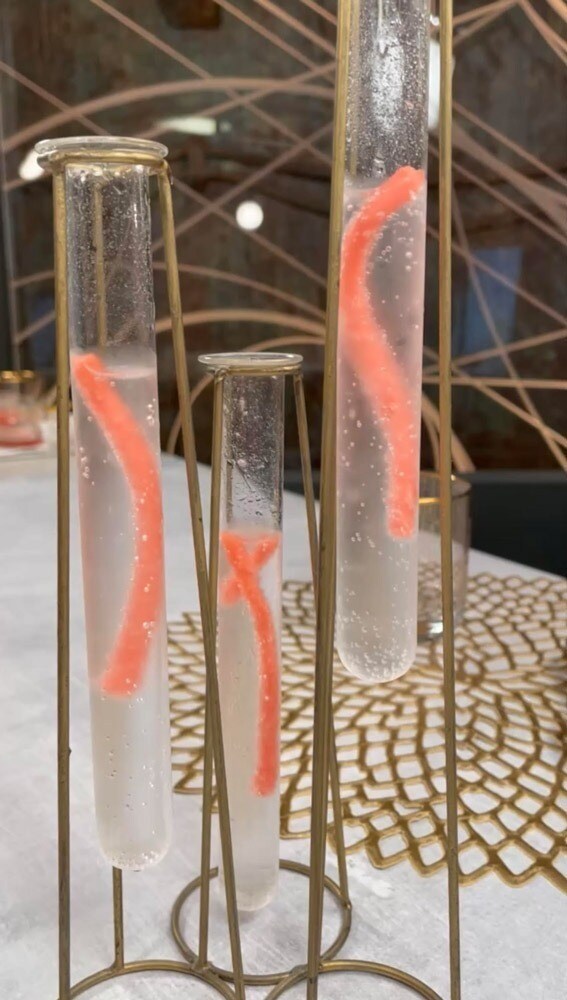 Step 1: Fully extend plastic straws. Use plastic wrap and tape to secure the bottom end, to avoid leakage. Place into a tall glass, and set aside.
Step 2: In a small bowl stir together the raspberry gelatin, unflavored gelatin, and boiling water, until gelatins dissolve. Let cool in the refrigerator for 10 minutes.
Step 3: Remove gelatin from the refrigerator and stir in the heavy cream.
Step 4: Pour into the straws. Refrigerate for 1 hour, until the gelatin is firm.
Step 5: Remove the gelatin from the straws by pushing from one end to the other. Keep in the refrigerator until ready to use.
Step 6: Add a squig, mango juice, and ice to a tall glass. Pour over the lemon lime soda. Add more squigs, to serve.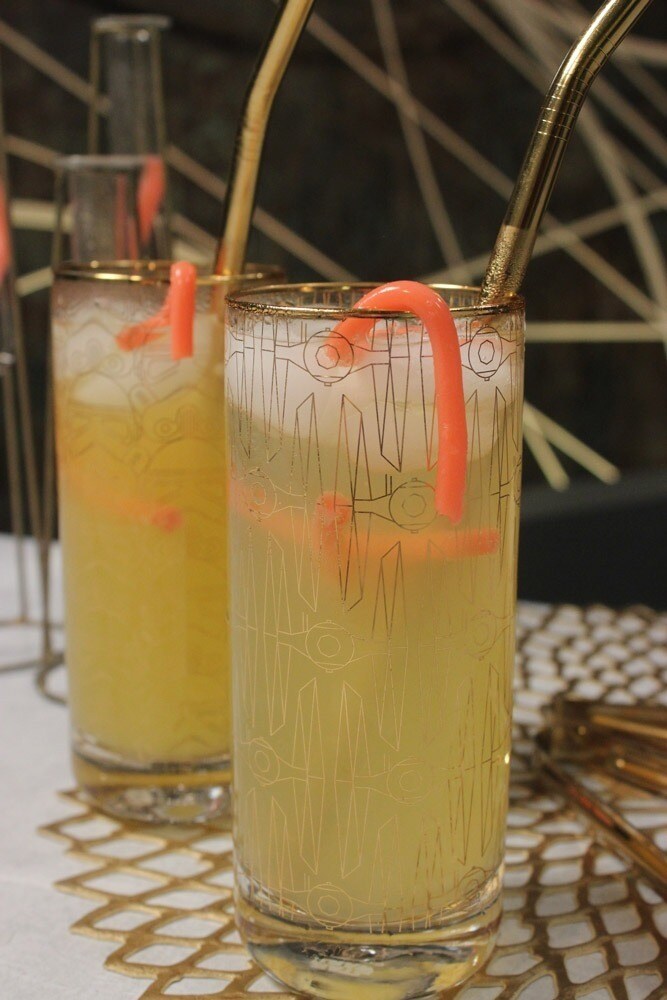 Cheers! Now your squigs are ready to enjoy with old friends and new allies like Tay Kolma.
---
Yield: 4 servings
Serving size: 1 Fruit TIE Fighter
Ingredients:
½ a banana (approx. ¼ cup)
2 apples
1-2 tablespoons nut butter
Step 1: Slice the bananas into rounds.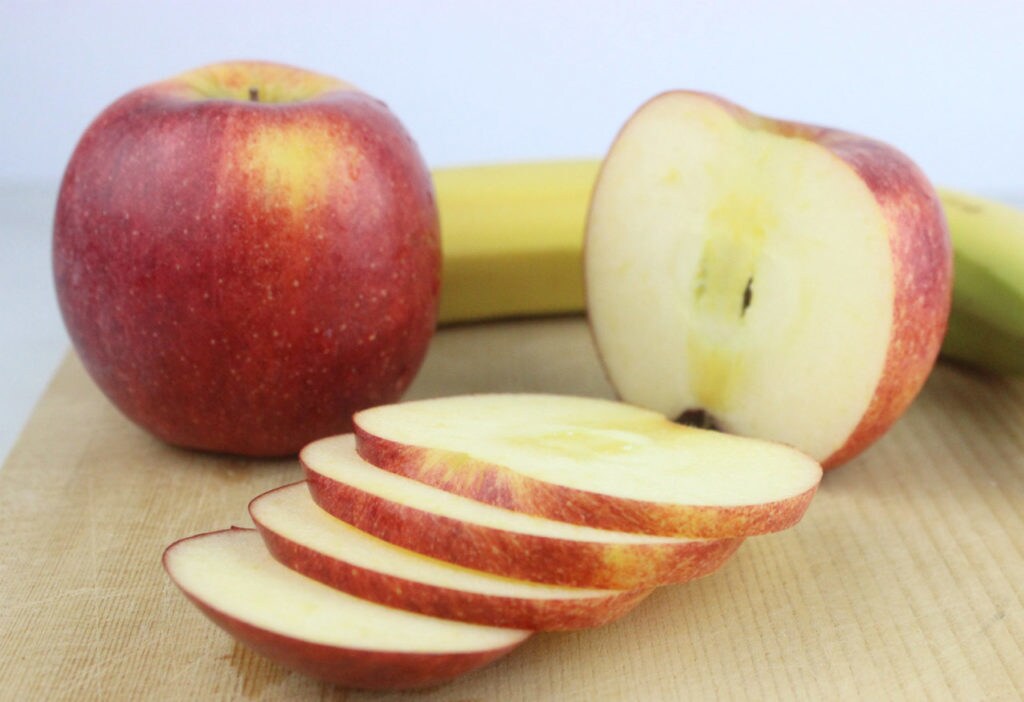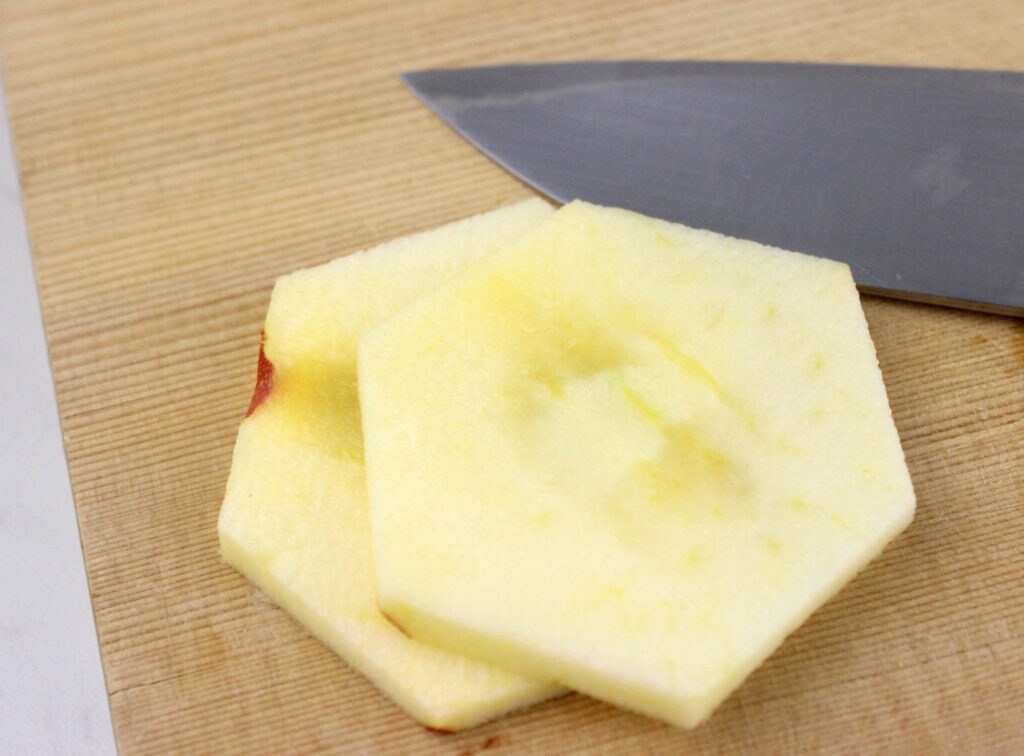 Step 2: Slice the apples, then cut into hexagon shapes.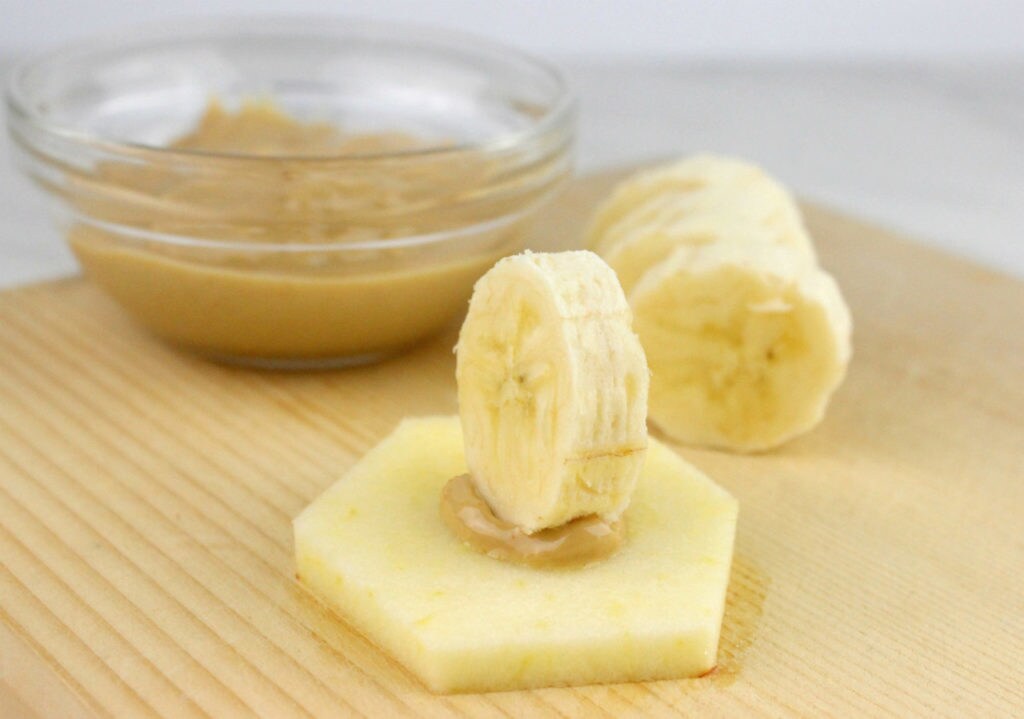 Step 3: Use the nut butter to secure the apple "wings" to the bananas.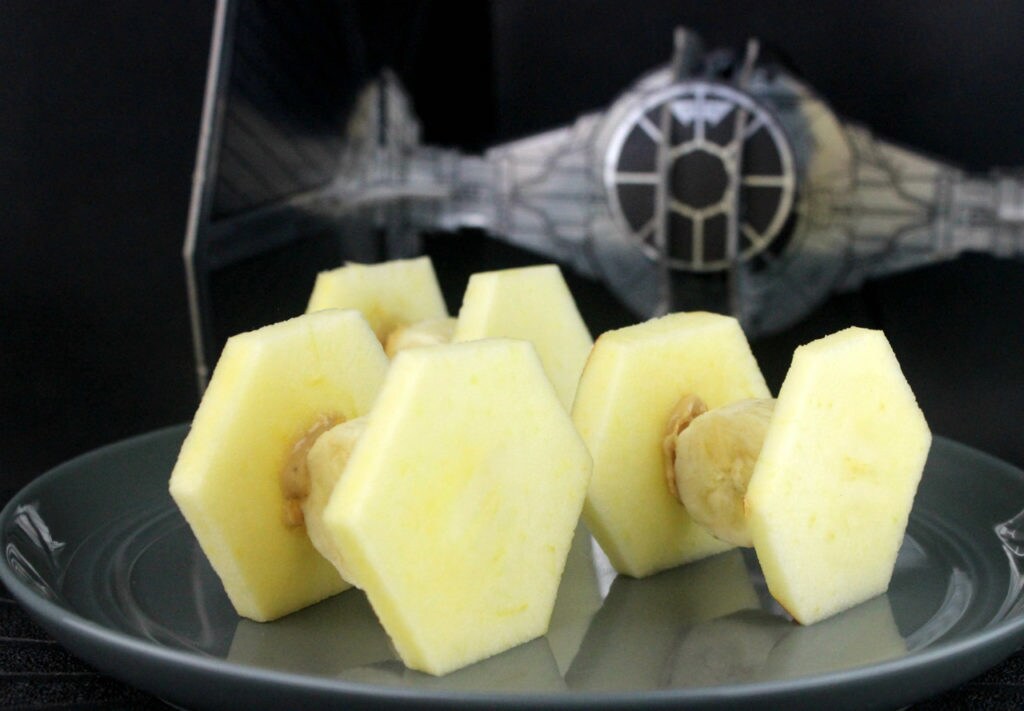 Step 4: Stand upright to serve.
---
If that isn't a delicious end to your day, then share your favorite Star Wars recipe with us below and share the intergalactic love. May the Fourth be with you!
Zoë Wood is a travel writer from Sydney, Australia. Since her first visit to Disneyland at the age of 6, she has spent her years frequently visiting Disney Parks and traveling around the world.
Join Zoë as she lets you in on all the tips, tricks, anecdotes, and embarrassments that arise from her family adventures.