For a limited time, folks can save on select Adventures by Disney fall European River Cruises when they book 10 or more guests on one travel party reservation who travel on the eligible river cruise:*
October 1, 2019 – pay $4,419 per person (Save $1,730 per person)
October 8, 2019 – pay $4,419 per person (Save $1,580 per person)
Plus, earn one complimentary stateroom (double occupancy for every 10 guests on one travel party reservation who travel on the eligible river cruise.**
The booking window is available through September 15, 2019. The travel window is October 1-8, 2019 (departure dates).
*Guests will receive the following pricing upon booking 10 or more full-paying guests (occupying 5 or more staterooms at double occupancy) on one travel party reservation so long as 10 or more guests on such reservation travel on the purchased eligible river cruise package: $4,419 per person for each of the October 1, 2019 and October 8, 2019 Seine sailings. The number of river cruise staterooms available for this offer is limited. Cannot guarantee stateroom proximity for all members of the booking party. Excludes river cruise suites and category E & AP staterooms. Discount not applicable to deposit. Valid on new bookings only. Offer cannot be combined with any other offers, discounts, or promotions. Offer is not transferable or redeemable for cash in whole or in part. Void where prohibited. Offer is subject to change without notice. Offer available to U.S. and Canada residents only. Bookings subject to restrictions and Adventures by Disney's standard terms and conditions.
**The travel party reservation will receive one complimentary stateroom (based on double occupancy) on the qualifying trip for each 10 full-paying guests booked and who travel on the reservation. Complimentary stateroom must be used in conjunction with travel on the purchased eligible river cruise package. If the river cruise departure is canceled for any reason, the complimentary stateroom will be canceled without further obligation to the guest. If fewer than 10 guests on the travel party reservation travel on the purchased eligible river cruise package, then the travel party reservation will forfeit and no longer be entitled to receive a complimentary stateroom on the qualifying trip.
Visit official DIS sponsor Dreams Unlimited Travel for information, planning tools, and a free, no-obligation quote on these or any other Adventures by Disney vacation.
Request a no-obligation quote from Dreams Unlimited Travel!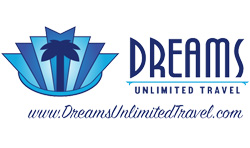 Senior Editor for the DIS and DCL Fan | Disney Vacation Club Member | Thrilled to have been a '13/'14 Disney Parks Moms Panelist (now planDisney) | Lover of all things Disney; the Magic of Disneyland, Walt Disney World, and Disney Cruise Line | ºoº