With this new ticket offer, Canadian residents can save 20% on a 4-day or longer Walt Disney World theme park ticket allowing admission to one theme park per day. You can also add the Park Hopper option which allows visits to multiple parks on the same day. These tickets are valid for the selected start date(s) which must be on or before December 31, 2020.
For example, for a 4-day* theme park ticket (1 park per day) with a start date of October 5, 2019, Canadian residents would pay $87 USD per day, plus tax ($345 USD total plus tax) compared to the non-discounted price of $108 USD per day, plus tax ($432 USD total plus tax) a non-Canadian resident would pay.
This ticket offer can be purchased now through February 7, 2020, and can also be turned into a Walt Disney World Vacation Package.
*A 4-day ticket expires 7 days after the selected start date.
Request a no-obligation quote from Dreams Unlimited Travel!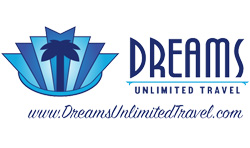 Dreams Unlimited Travel is the official sponsor of the DIS.
Senior Editor for the DIS and DCL Fan | Disney Vacation Club Member | Thrilled to have been a '13/'14 Disney Parks Moms Panelist (now planDisney) | Lover of all things Disney; the Magic of Disneyland, Walt Disney World, and Disney Cruise Line | ºoº