Disney World has been doing an admirable job by adding new attractions and shows. Well, at least they've promised us a lot of these additions. Hopefully we'll see them soon. It's my belief that Disney could put a bright polish on several attractions that would cost very little but reap a lot more interest in the rides.
I'll start with Carousel of Progress, a Disney classic put together by Walt himself for the 1964 World Fair. The classic attraction features a rotating theater in which the audience follows the same family through the decades starting in the 1900s, continuing to the 1920s, the 1940s and ending in the 1990s. This attraction has already seen one major update, the ending scene used to be set in the 1960s and is now set in the 1990s. Disney could easily update the ending show scene to depict a scene of a household from the near future. All they have to do is update a few lines of dialogue. I cringe whenever I hear the daughter making fun of people who don't have car phones. They can also update a few of the kitchen appliances and the virtual reality game and there you go.
To be honest, the chairs and the carpet in the theater could also do with an update. This would add to the cost, but at least it would look like Disney World cares about preserving Walt's original attractions and a piece of the parks' history.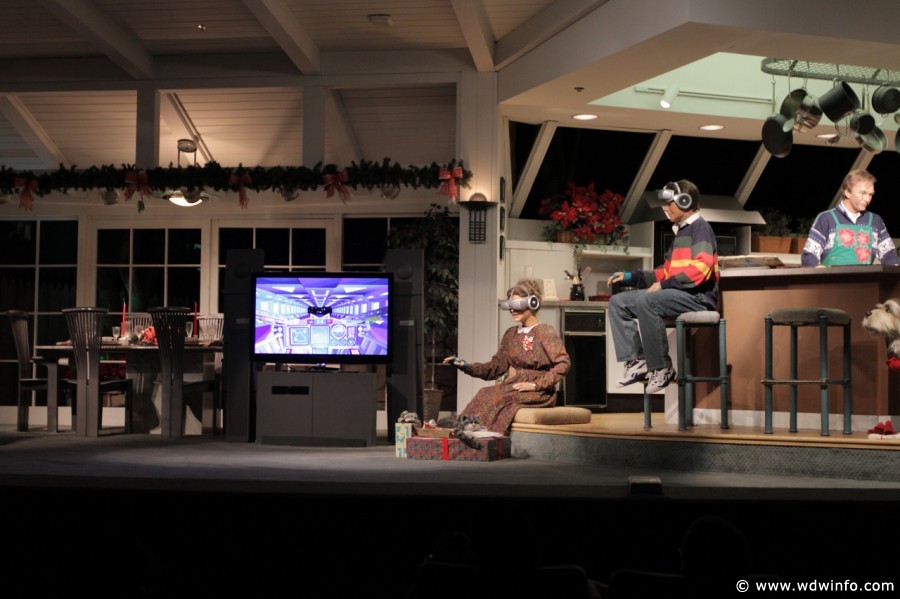 My next ride that I'm going to nominate for some small changes is probably going to ruffle some feathers. I think the Tomorrowland Transit Authority could very easily receive an update that wouldn't take away from the original ride, but add just enough to excite and entrance a whole new audience. Miles from Tomorrowland is an extremely popular show on Disney Jr. It's quite entertaining, I've watched it a few times myself and I don't even have kids. Miles is the youngest son of the Callisto family, who work for the Tomorrowland Transit Authority and fly around space in their ship making deliveries.
All Disney needs to do is update the signage and add a little 'now featuring Miles from Tomorrowland!' The attraction spiel can stay mostly the same, they can just throw in a few extra lines about a delivery that is expected from Miles' family. The one big addition that would require some money to be spent: I would remove the outer space hairdresser scene and replace it with an animatronic Miles and M.E.R.C. Of course, Disney could also add Miles as a character that you could meet near the ride. I feel that this small addition would delight the younger crowd and cause many re-rides.
Next, let's focus on Disney's Hollywood Studios. Hollywood Studios is known for all their excellent stage shows. A different show could inject new life into the park, which is why I think Beauty and the Beast could easily be replaced with a Tangled show. Disney Cruise Line began presenting a Tangled show, so production costs would be a lot lower with the show already designed. The Beauty and the Beast show is excellent but it has been playing since 1991. Math is not my strong suit, but that's a lot of years for a show to run. Putting Tangled into Hollywood Studios could inject some fresh life into a park that is quickly becoming known as a half a day affair full of rehabs.
Leaving Hollywood Studios behind, we come to Epcot. Now, Epcot has a bit of fresh air with the addition of the Frozen ride and the new Soarin' film. Future World could use a lot of work. If we're trying to keep things cheap and simple, I feel Mission: SPACE could get new life in a quick way. Disney could update that horrible, outdated video showing your landing on Mars. While they're at it, they could also inject new life into the attraction by making it a kind of choose your own adventure ride. Different things will happen based on everyone pushing their buttons correctly at the right time. Someone misses the button? Then you're treated with an entirely different scenario than if everyone were to do their job correctly.
How about you? Which rides do you think could be vastly improved with just a little polish? Let us know in the comments section below or join the discussion on our Facebook page.