Planning your Disney Vacation can be an overwhelming job; it's even harder when you are trying your best to accommodate your family's needs. If you are headed to the magic of Walt Disney World or Disneyland with a baby, you might be looking for additional help to ensure your trip goes as smoothly as possible. Today, we have seven ways to help you prep for that Disney trip with your baby so that you are ready for all the action when you arrive.
Choose Your Stroller Wisely
Traveling with a baby is an entirely different story than with a toddler. When your child is in their toddler years, a simple umbrella stroller will do the job, and you rarely need to take your own fancy one. When traveling with a baby, strongly consider bringing your own pram or stroller. Not only will you be more familiar with getting them in and out quickly for transportation, but they will be easier to settle at nap time. A bonus feature is that it will be easier to pick out of the crowd when all the strollers are relocated at the front of an attraction, and nothing is where you left it.
Photo by Tamara Govedarovic on Unsplash
---
Know Your Baby Bag
Don't fall into the trap of purchasing a new baby bag for the trip and not trying it out in advance. If you decide to grab a new diaper bag before you go, give it a few days of testing in the field to ensure it has room for everything you need while away. Since we are often one-handed when holding a baby, check all the zippers in advance and test that all the compartments are accessible without too much hassle. Not all baby bags are created equal, and if the one you plan to take isn't put to scratch, pack the old faithful you use at home. Even if you aren't leaving the house for long stretches of time, pack the bag in the morning and try to use it as your only resource throughout the day to see if there is anything you are forgetting.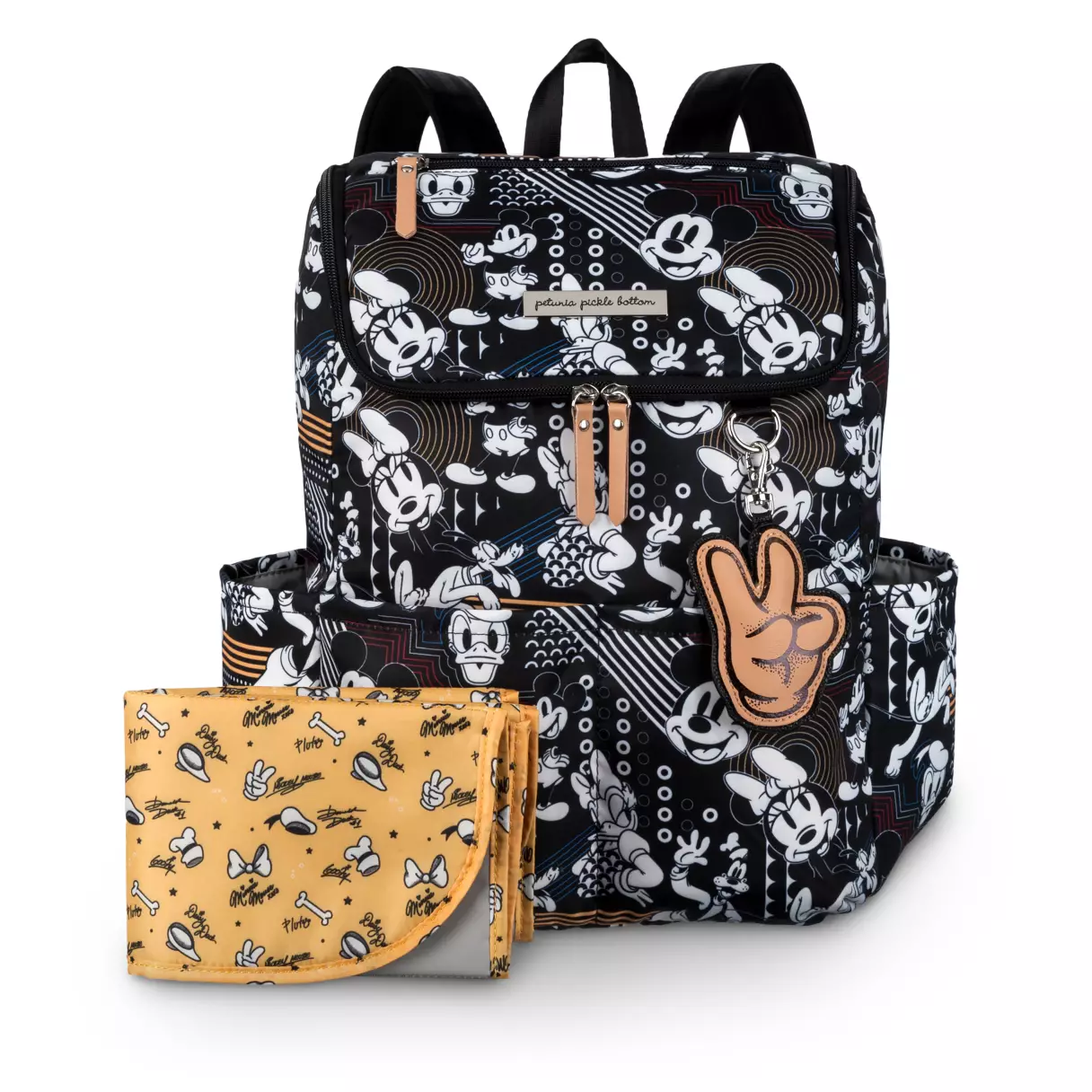 ---
Consider A Baby Carrier
Sometimes, a stroller isn't the easiest option to get around the parks with your baby. An option that might be worth considering is a wearable baby carrier that will help you go hands-free and can even be used when enjoying some of the rides. If you aren't familiar with using a carrying device, be sure to practice before you go so you aren't struggling with unexpected aches and pains from a poorly adjusted carrier in the park.
Photo by Kelly Sikkema on Unsplash
---
Prep for Bottle Feeding or Breastfeeding in the Park
Feeding your baby at home or when visiting the local shopping center is much easier than when you are in a crowded, unfamiliar place. If you plan to breastfeed in the parks, make sure you have a few comfortable tops that are easy to work with and will still make you feel good throughout the day. If you like to use a cover to go over the top of you and your baby, make sure it's a light, breathable material, as the parks can get very hot and humid, even at unexpected times of the year. For bottle-feeding parents, test out your supplies in advance, ensuring that your cooler bag is sufficient to last the day in the parks or that you have what you need to measure out any formula you might use on the go.
Photo by Kelly Sikkema on Unsplash
---
Dress Your Baby in Layers
You've likely heard that light layers are the key to a good Disney wardrobe for adults, and it is even more accurate for babies. The temperature changes you can see in the parks throughout the day can be extreme; just as quickly as you need to strip your little one off in the heat, they might need to cover up in cooler air. Make sure you have enough layers to cater to all occasions and carry a change of clothes if your baby makes a mess of themselves. Test these out in your new baby bag ahead of time as well.
Photo by Kelly Sikkema on Unsplash
---
Familiarize Your Baby With Noise
If you are a family with a light sleeper, or perhaps this is your first child, you might be very sensitive regarding noise in your home. Whispering a few rooms away and only watching TV with your AirPods in might be a good way to keep baby asleep at home, but it won't do you any favors in the parks when you can't reduce the ambient noise. Start early and introduce more noise in your home both during nap time and when they are awake. The more you familiarize your baby with the noise around them, the less likely they are to have problems settling while you are enjoying the parks. When mine were little, I used to listen to the music from the rides and the parks in the house. Think of the music from The Enchanted Tiki Room, "it's a small world," and even Pirates of the Caribbean; each one will prepare your baby for the sounds of the busy Disney Parks.
Photo by Kelly Sikkema on Unsplash
---
Bring a Travel High Chair for Meals
If your baby is at an age where they can sit up, consider taking a travel high chair with you as well. There are some very compact options that don't take up much room. There are many different types that are lightweight, portable, and easy to use. Some have inflatable bases so you can adjust the height for your child as they get older; others are entirely fabric based and hold your baby securely into the existing chair with some carefully crafted material and buckles. Again, be sure to try these out at home first. The more experience your baby has using the portable chair, the happier they will be when you pull it out at Disney.
---
Those are some of the ways that I prepared to take our children to Disney Parks when they were little. If you have any tips to share with our DIS community, add your expertise in the comments below. You never know how you might be able to help by sharing any experiences you have had.
Zoë Wood is a travel writer from Sydney, Australia. Since her first visit to Disneyland at the age of 6, she has spent her years frequently visiting Disney Parks and traveling around the world.
Join Zoë as she lets you in on all the tips, tricks, anecdotes, and embarrassments that arise from her family adventures.