It's happening! With the reopening of Walt Disney World right around the corner, it is important to remember that there is still a pandemic going on. Safety should be your number one priority when returning to the parks, so here is a list of ten rides that should be avoided!
10) Toy Story Mania!
Between the 3D glasses and the pull-string on the toy cannon, the amount of germs located on this ride are more than that of a child's playroom. By staying away from the ride in Toy Story Land, you will stop the spread of germs to infinity and beyond.
9) Spaceship Earth
Though Spaceship Earth is a relaxing ride through time, on your descent back to Earth, I would avoid creating your future. The screen where you answer personal questions about yourself has been touched by thousands, so skip out on this part. Trust me, you will be thanking the Phoenicians that you did.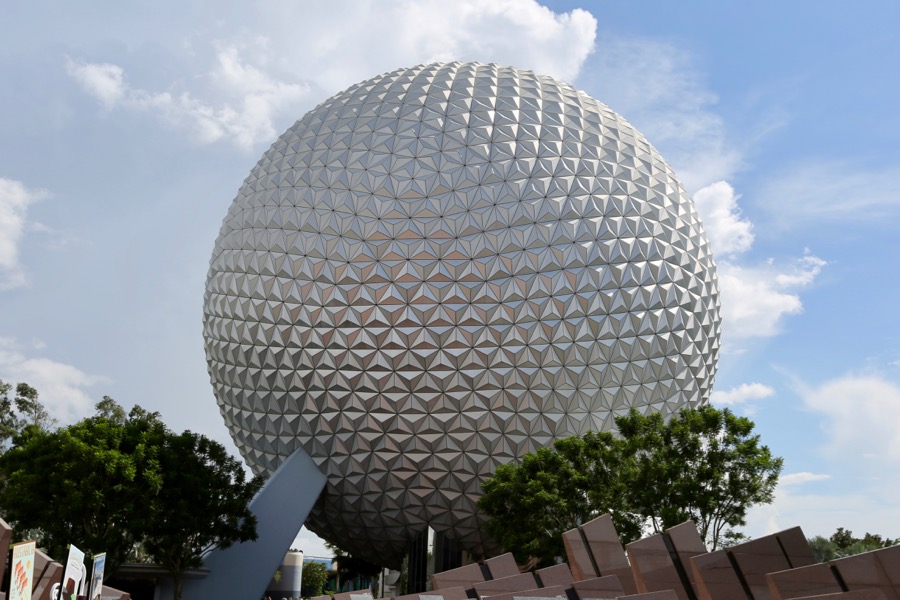 8) Test Track
The high-speed ride at Epcot also seems to come with a high amount of germs. Test Track is all about the experience of creating your car, but by doing so, you are putting yourself in harm's way. Many have come before you to make and test, putting their hands all over the design screen in the process. Do yourself a favor and swerve past this one.
7) Dumbo the Flying Elephant
Dumbo is arguably the most kid friendly ride at Disney World, but it is definitely not free of germs. Those young and old make Dumbo fly high by pushing a lever up or down with it never being sanitized. Similar rides, like Astro Orbiter, The Magic Carpets of Aladdin, and TriceraTop Spin, should also be avoided.
6) Mad Tea Party
Spinning your teacup will drive you mad on your unbirthday! Everyone wants the chance to spin their family member into Wonderland, but unless you sanitize the wheel or do not spin your teacup at all, you should not fall down this rabbit hole.
5) Mission: SPACE
Though I am sure everyone wants to travel to space during this time, pressing the germ-ridden buttons is not worth it. Do not blast off on Mission: Space and fly on Soarin' instead!
4) Millennium Falcon: Smugglers Run
Do or do not? Do not. The amount of people on Batuu jumping through hyperspace and collecting coaxium by hitting the designated button is not worth the risk. Get a ronto wrap or blue milk instead!
3) Tomorrowland Speedway
Not only is Tomorrowland Speedway not worth riding on any day, the germs that collect on the steering wheel make it unbearable. Instead, take a relaxing ride on the Tomorrowland Transit Authority PeopleMover.
2) Avatar Flight of Passage
By not riding Flight of Passage, you are going to save two hours not standing in the queue! You will also avoid pressing your entire body against the ride vehicle where someone else sat five minutes before you. Rise to the challenge of not riding Flight of Passage!
1) Buzz Lightyear's Space Ranger Spin
Become a galactic hero by flying by Space Ranger Spin! Defeating Zurg will have to wait another day because of the amount of people that touch the blasters. Unless you are going to boil your hands afterwards, do not step foot in Star Command.
Are there any Walt Disney World attractions that should be added to this list? Please let us know in the comment section below.