Disney Infinity 3.0
Disney Infinity is described as a "game universe that gives you the freedom to play in the worlds of some of your favorite Disney characters." The games are played with the use of a base station that plugs into your entertainment console. Collectible figures are then placed on top of this console and can be used in the various types of gameplay.
There are two types of play on Infinity. Play Set modes most resemble the standard type of platform gameplay with a storyline and missions to complete. These modes are true to property experiences and usually run about eight hours in length. Toy Box mode is an open world, creative sandbox that allows you to create your very own stories, bring in characters from all over, and share your creations with friends online.
Disney Infinity was released just two years ago in August 2013. Published by Disney Interactive Studios and developed by Avalanche Software, the original sandbox-style game involved a $100 million dollar investment deal. The original Infinity play set featured gameplay by characters from The Incredibles, Toy Story, Monsters University, Pirates of the Caribbean, Cars, The Nightmare Before Christmas, The Lone Ranger, Wreck It Ralph, and Phineas and Ferb.
In September 2014, Disney Infinity 2.0, also referred to as Disney Infinity: Marvel Superheroes, was released. This edition featured the incorporation of many of the Marvel characters into an original storyline. Characters included Iron Man, Black Widow, Thor, The Hulk, Captain America, Hawkeye, Loki, Falcon, Spider-man, Nova, Venom, Iron Fist, Nick Fury, Black Suit Spiderman, Star-Lord, Gamora, Drax the Destroyer, Groot, Rocket Raccoon, Yondu, and Ronan the Accuser. In addition to the Marvel characters, many more Disney characters were added as well. Those included Merida, Stitch, Maleficent, Tinker Bell, Donald Duck, Aladdin, Princess Jasmine, Sorcerer's Apprentice Mickey, as well as Hiro and Baymax from Big Hero 6. 
Disney Interactive Studios is at it again with the upcoming release of Disney Infinity 3.0 on August 30th, 2015. Five different Play Sets have been announced so far for the newest version of this game. Probably the most exciting of these are three Play Sets that focus on and feature characters from the past, present, and future of the Star Wars universe.
The Disney Infinity developers who worked on 3.0 have said they worked closely with Lucasfilm to deliver an authentic Star Wars experience that offers a huge roster of playable characters spanning the entire Star Wars saga. In addition to the Star Wars characters, some fan favorites will join the game as well. These characters include Sam and Quorra from Tron Legacy, Mulan, Olaf, as well as Mickey and Minnie. This November will see the addition of Spot from Disney/Pixar's The Good Dinosaur, as well as four Dinosaur power discs followed in the spring by the inclusion of Judy and Nick from Disney's newest animated film, Zootopia.
This holiday season will also see the release of a special line of Star Wars character figures with lightsabers that light up when placed on the Disney Infinity base. These 'light FX' figures, as they're being called, are intended for collectors and will feature the same gameplay functionality as the standard non-light up figures, so don't worry about missing out if you want to stick with the standard figures.
Disney Infinity 3.0. starter pack releases in North American on August 30th. The starter pack includes "Twilight of the Republic" Play Set, the Toy Box, and two figures: Anakin Skywalker and Ahsoka Tano. The game producers have gone on record saying it is "important to have strong female characters in the game for all the fans." So to all the ladies reading this, know that this system is not just for boys!  This Play Set is based on the clone wars era of Star Wars and involves characters from both the animated series and prequel films.
As stated before, five Disney Infinity 3.0 Play Sets have been announced so far. (There's a rumor that more could be on the way.)
"Rise Against the Empire" is based on the original Star Wars trilogy. This Play Set features iconic moments from Episodes IV – VI and emphasizes the vehicles and exploration. Players can pilot an X-wing fighter or the Millennium Falcon and includes visits to iconic planets like Tatooine, Hoth and Endor. The Play Set takes you on galaxy spanning missions with legendary Jedi Luke Skywalker, rebel Princess Leia, rogue smuggler Han Solo, and his trusty co-pilot Chewbacca to help defeat Darth Vadar and overthrow the evil galactic Empire.
Details are being kept under wraps in regards to the "The Force Awakens" Play Set. We do know that it will be released December 18th along with the film. In addition, John Boyega and Daisy Ridley, who play Finn and Rey in the new film, will also be providing the voices of their video game counterparts.
If Star Wars is not your thing, don't let your emotions run wild! You'll need them on your side to play the "Disney/Pixar Inside Out" Play Set, also being released August 30th. The "Inside Out" Play Set takes place inside of Riley's mind after she inadvertently falls asleep while watching a scary movie. Players must help Riley's emotions (Joy, Anger, Disgust, Sadness, and Fear) journey through Imagination Land as they work together using each other's unique skills to gather Riley's displaced memories before she wakes up.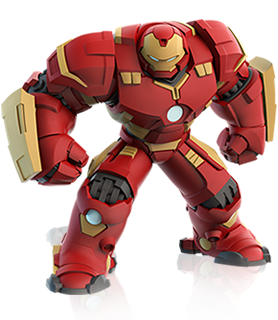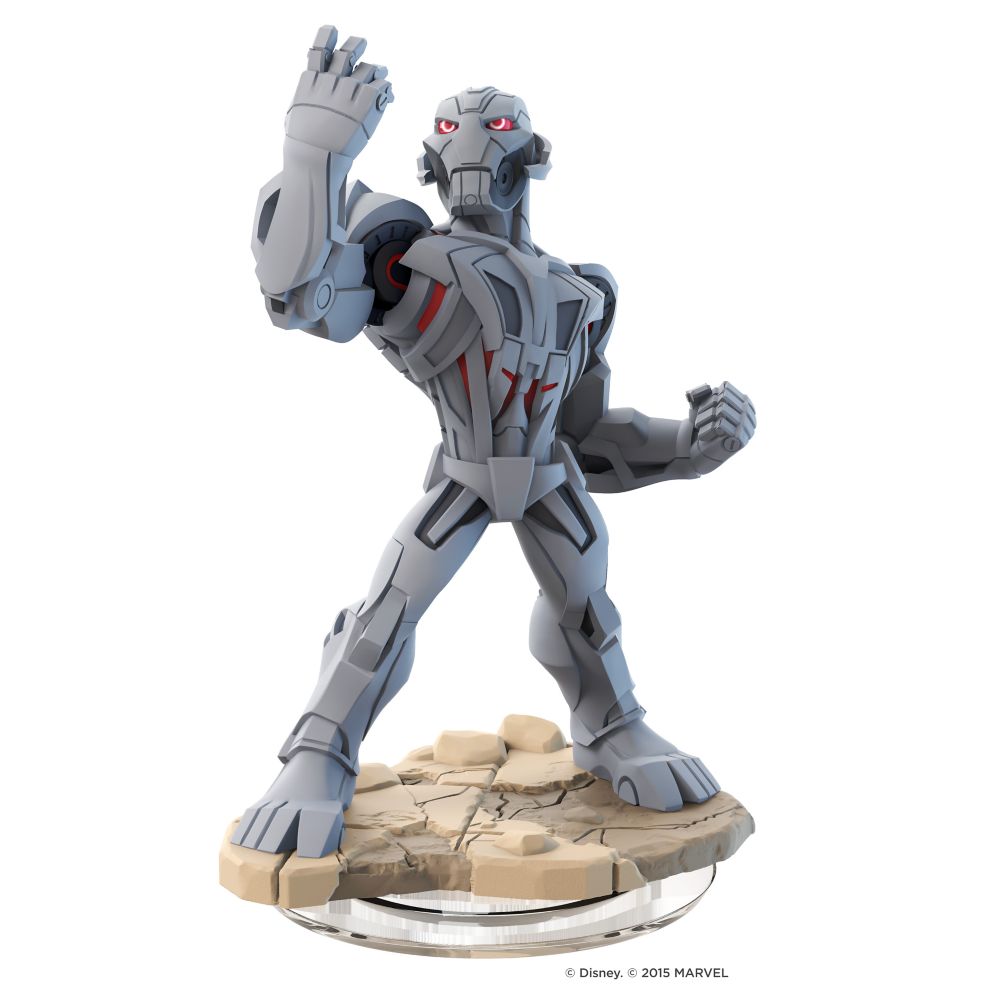 Disney Infinity 3.0 will also see the addition of a new Marvel Play Set. Marvel: Battlegrounds is said to have an original story and will be the first Disney Infinity Play Set to feature four player simultaneous play. What's really cool about this Play Set is that you'll be able to play with any of the Marvel characters that have already been created for Disney Infinity. The release date for this Play Set is Spring 2016, however this November will see the release of two new Marvel Infinity characters; Hulkbuster and Ultron. Both these characters are playable inside of the Toy Box and Toy Box expansion games and will be compatible with the Marvel: Battlegrounds Play Set.
Disney Infinity 3.0 has more than just new Play Sets to offer.
The Toy Box is the most popular mode of play inside of Disney Infinity and has been enhanced with some new features for 3.0.
The Toy Box hub is new to 3.0. The hub is where players are introduced to the various kinds of gameplay style that exist in Infinity. There are six gameplay zones that cover the entirety of the experience for the toy box.
The Toy Box in 3.0 also sees the addition of two new buildings; the El Capitan Theatre and Flynn's Arcade. The El Capitan Theatre is the in-game access point for all community features. Here you can download/upload toy boxes, play featured toy boxes, and watch the latest episode of Toy Box TV right from the game. Flynn's arcade is the home to the match making toy box system. Here, you can be instantly matched with three other players in online competitive Toy Box matches.
Over 5,000 virtual toys are present inside the Toy Box mode. The Toy Dispenser is a new feature that allows players to access toys instantly without having to unlock them through gameplay.
Disney Infinity 3.0 has some interesting Parks and Resorts integration as well. Placing a Disney Magic Band on the console base will unlock the iconic Partners Statue within the Toy Box. If you're planning to set sail with Disney Cruise Line, starting in late October, you'll be able to visit the first Disney Infinity space onboard the Disney Dream. The new themed interactive space will feature Disney Infinity game kiosks and interactive experiences as well as some exclusive in-game unlock-ables.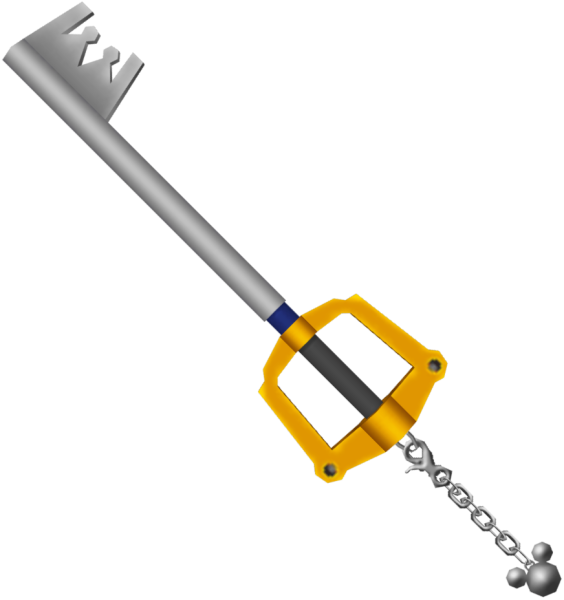 As with many of their properties, Disney loves to have little surprises. The Ultimate Unlock is revealed when/if you collect all of the characters inside the Disney Infinity Hall of Heroes. In the first Infinity, the unlock was Luke's lightsaber. In 2.0 the unlock was his land speeder. In 3.0 the unlock has been revealed as Sora's Key from "Kingdom Hearts".
REVIEW
It's a little crazy to think that this entire article thus far has just been scratching the service on what Disney Infinity has to offer in terms of gameplay and exciting features. Pete, Dustin, Craig, and myself were lucky enough to purchase an early release of the Disney Infinity 3.0 Starter Pack at Downtown Disney on Friday, August 28th at Once Upon a Toy. The only reason I stopped playing was to write this article and do a free-form Friday show about the set, otherwise I'd still be glued to the screen.
I have to say, it's a lot of fun. Disney Infinity 3.0 is my type of gameplay. I prefer the Play Set modes, but with all the features that have been added to Toy Box, I can really see myself getting into that as well.
We started with the "Twilight of the Republic" Play Set. I loved it. To be able to run around and use the force and a lightsaber, but not have it be overly complicated gameplay is wonderful. I think the aesthetic world of Infinity aligns itself with the similar aesthetic of " Star Wars: The Clone Wars" and "Star Wars: Rebels" so seeing these characters portrayed in this artistic manner was not anything new per se, but is very well done. It meshes the Star Wars universe into the Infinity universe rather beautifully in my opinion.
Craig and Dustin went on to play the "Inside Out" Play Set as well. From what I watched, it looks fun and family friendly. It's a nice alternative to have if Marvel or Star Wars is not your thing.
I have to say the gameplay seems fairly accessible for all ages. It's simple enough for younger kids to understand but also allows players to make upgraded and more complicated moves.
I'd recommend checking out the review show we did to get a better feel for the gameplay and to check out some of the visuals.
How much does it cost?
 Like all things Disney, it is very possible to spend a sizable amount of money on this game. The 'Starter Pack', which includes the game disc, base station, Play Set and two figures costs $64.99. Additional figures are $13.99, additional Play Sets are $34.99 (and include two figures). There are also power discs that can be used to give characters additional abilities and powers that are sold in sets.  Power disc sets for 3.0 are $9.99.
Prices:
Figures – $13.99
Play Sets – $34.99
The Star Wars Saga Bundle for PS4 is $114.99 and includes the following:
Disney Infinity Base
Star Wars Twilight of the Republic playset
Rise against the empire playset
Ahsoka Tano Figure
Anakin Skywalker Figure
Luke Skywalker Figure
Princess Leia Figure
Boba Fett Figure (exclusive to the bundle until December 31, 2015)
Inside Out Toy Bundle (Amazon Exclusive) is $74.99
Playset and all characters (Joy, Sadness, Fear, Disgust, Anger)
Disney Infinity 3.0 Starter pack for 360, WiiU, XBOne, PS3 and PS4 – $64.99 and includes:
Infinity Base
Ahsoka Tano Figure
Anakin Skywalker Figure
Twilight of the Republic Play set
Release Dates
Aug 30th
Disney Infinity 3.0 Starter Pack
The Star Wars Saga Bundle
"Inside Out" Bundle & Play Set
"Twilight of the Republic" Play Set
"Rise Against the Empire" Play Set (only available on 8/30 for the PS4 system as part of the bundle, which also includes an exclusive Boba Fett figure)
Star Wars Figures: Anakin Skywalker, Ahsoka Tano, Yoda, Obi-Wan Kenobi
Star Wars Rebels Figures: Kanan Jarrus, Ezra Bridger, Zeb Orrelios, Sabine Wren
Disney's Inside Out Figures: Joy, Sadness, Disgust, Fear, Anger
Disney Fan Favorites Figures: Mickey, Minnie, Mulan, Olaf, Sam Flynn & Quorra (Tron:Legacy)
Power Discs: "Twilight of the Republic", "Tomorrowland"
Sep 29th
"Rise Against the Empire" Play Set (all other systems)
Star Wars Figures: Luke Skywalker, Princess Leia, Han Solo, Chewbacca, Darth Vader
Power Discs: "Rise Against the Empire"
Nov 3rd
Star Wars Figures: Darth Maul
Marvel Figures: Ultron, Hulkbuster
Did/will you get Disney Infinity 3.0? What do you think about it? Let us know!