Walt Disney World is certainly no stranger to romantic dining locations, from the five star Victoria and Alberts, to the upscale Monsieur Paul, and off to exotic Jiko. These locations offer sophisticated flavors and private atmospheres to allow you and your loved one to connect on an intimate level, mere minutes from some of the most hectic theme parks across the globe.
But, what about some locations for a first date? You'd be surprised to find several locations across property that, despite not having the most romantic atmosphere, offer a private location to allow you and a potential romantic interest the chance to get to know one another. Here is my list of five hidden gems to consider when asking that special someone on a casual date for the first time.
---
5.) Nine Dragons
Location: China Pavilion, World Showcase, Epcot
Kicking off the list we have Nine Dragons, the Chinese table service restaurant located over in Epcot. Featuring familiar Chinese classics in a friendly, well lit atmosphere, Nine Dragons isn't going to be winning any awards for flavors. However, the restaurant is often less crowded than other locations throughout World Showcase, giving you a chance to have a more personal conversation with your dinner partner without the stuffy atmosphere of a more higher end restaurant. Window seating overlooks World Showcase lagoon, setting the stage for a lovely lunch or dinner date.
Like other World Showcase locations, Nine Dragons does offer a limited Prix Fixe menu during dinner hours, featuring menu items such as Honey Sesame Chicken, Sweet and Sour Pork, and Red Bean Ice Cream. While not the most expansive menu in general, Nine Dragons offers reasonably priced offerings and familiar flavors to take the edge off a potentially nerve-wracking date.
---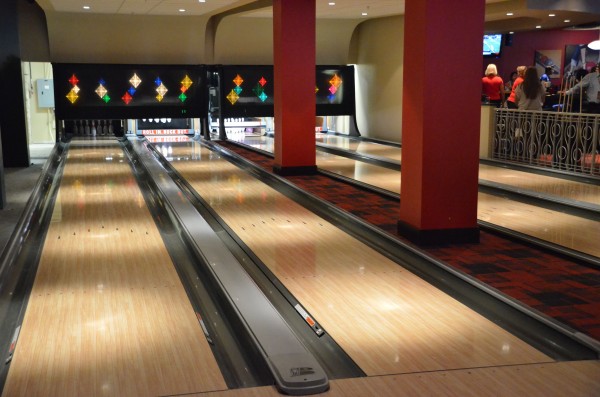 Location: Disney Springs
Located over on the West Side of Disney Springs, in the old Virgin Records store, Splitsville Luxury Lanes is just that – a luxury take on a vintage bowling alley. This franchise location offers two floors of lanes, multiple bars, live bands and performances, and a food menu that is both retro and modern at the same time, with a variety of options ranging from Mexican bowls to classic burgers, pizza, sushi, and more. Even the pickiest eater will find something that they can enjoy.
Splitsville is located right next to AMC theaters, another popular choice for potential dates. However, the reason that Splitsville makes this list and AMC does not is simply for atmosphere – if I am going on a first date, I want to be able to get to know who I am with. While movies are always a traditional option, I find them a poor way to connect with someone else, due in part to the fact that you will essentially be sitting next to one another in silence for two hours. Splitsville, while loud and popular, is a classic take on the dates of a different era, and will be sure to make the night a memorable and fun evening.
---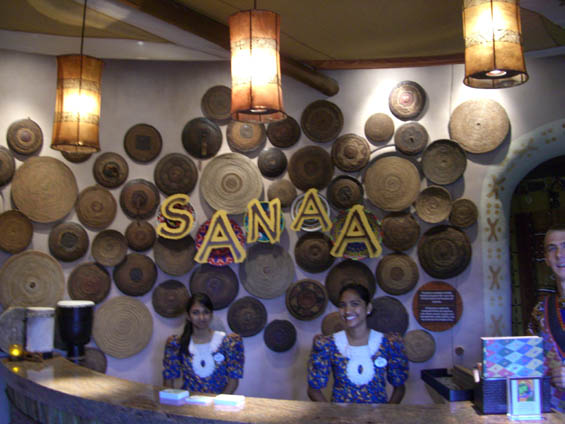 3.) Sanaa
Location: Animal Kingdom Lodge, Kidani Village
If you're looking to take your date for a more exotic meal, you may want to give Sanaa a chance. Located over at Kidani Village, the Disney Vacation Club addition to Animal Kingdom Lodge, Sanaa features African and Indian inspired flavors that are vaguely reminiscent of Jiko and Boma, two of the more popular restaurants at the resort. With some views of the open savanna, Sanaa adds a touch of flair to your next potential date and creates a unique atmosphere for you and your partner.
Menu items can be quite a bit pricey, with entrees for dinner running anywhere from $18.99 to $32.99; Sanaa is no cheap meal. However I have never found it difficult to get a reservation for the restaurant, even with less than a week until the day I was attempting to get – helping to create a more personal meal and atmosphere. Although flavors at this restaurant may not be for everyone and the location is a bit remote on property, a more adventurous couple may find this restaurant to be a perfect location for their first meal together.
---
Location: Magic Kingdom
The Plaza Restaurant is located at the very end of Main Street USA, tucked to the corner as you head towards Tomorrowland. Offering a variety of burgers, sandwiches, and salads at reasonable prices, The Plaza is a cute little establishment that generally avoids the crowds that other restaurants in the park see. This offers couples a chance to have a quiet meal amidst the hustle and bustle of a major theme park that is directly outside the windows.
Due in part to its location directly on the edge of the hub, patrons of The Plaza may potentially get lucky enough to see portions of the daily parades, or even a glimpse of nighttime events such as the Main Street Electrical Parade or Celebrate the Magic – further adding to a bit of the ambiance of the area. Although The Plaza is one of the more difficult restaurants to get to, requiring park admission, it truly is a hidden gem inside the Magic Kingdom that should not be overlooked. Consider it for the next time you and your partner are looking for a quaint, semi-romantic lunch.
---
1.) Kona Cafe
Location: Polynesian Village
Kona Cafe is located on the second floor of the Polynesian Village Ceremonial House, right next to 'Ohana. Serving as a second table service location for the resort, Kona Cafe offers a much more laid back atmosphere in comparison to the neighboring eatery, creating a relaxing location for a casual date – no matter what type of meal you are looking for.
Featuring an array of sushi, seafood, and pan-Asian dishes on the lunch and dinner menu, Kona Cafe offers both familiar and new flavors at reasonable prices. Although the atmosphere of the restaurant is a bit lacking in compared to others on this list, with the only window views overlooking the monorail tracks and resort parking lot, Kona Cafe is mere steps away from the white sand beaches that surround Seven Seas lagoon, offering a chance to close your evening date with pineapple soft serve and a glimpse of the Electric Water Pageant or Wishes. Who could ask for more?