3&4 Day Disney Cruises
Get up to $1000 to spend onboard the Disney Cruise!!
Just make your Disney Cruise vacation with Dreams Unlimited Travel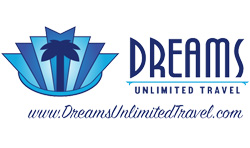 Set sail aboard the Disney Wonder in 2010 or the Disney Dream in 2011. The ports of call on the 3 and 4 day Disney cruises are
Nassau
in the Bahamas and
Castaway Cay
(Disney's private island).
While in Nassau you'll find some excellent excursions including the Atlantis Resort (located on Paradise Island), where a visit to the beach and/or the casino might be what you're looking for. Other options include the Historical Harbor Tour, a visit to Blue Lagoon Beach as well as other excursions chosen by Disney to enhance your time here.

The shorter cruises are a particularly good choice for those cruising for the first time. Many guests are concerned about how well they will fare at sea. These shorter cruises gives them a chance to experience a Disney Cruise vacation, and often leads to a "repeat" cruise aboard the Disney Magic.


The 3 and 4 night cruises are also very popular as an addition to a land-based vacation at Walt Disney World. Many guests start out staying at a Disney resort, and move on to finish their vacation with a relaxing 3 or 4 night voyage. You can take care of your vacation in one convenient package. The 7 Day Land/ Sea Packages begin with either a 3 or 4 day stay at a Walt Disney World Resort, and conclude with a 3 or 4 day cruise to the Bahamas.
See All
DIS DISNEY CRUISE UPDATES