Disney's Hollywood Studios - Shows
---
Hollywood Studios Special Events
---
Mulch, Sweat, n' Shears is the landscaping crew at Hollywood Studios. They're also a family, but most importantly, they're a rock band! What looks like an innocent landscaper's pickup truck transforms into a fully functional rock n' roll stage for a 25 minute set of your favorite rock songs from the past and present. Guests are randomly brought up to play the cowbell, air guitar, or even to sing along.
Mulch typically performs five times per day on Streets of America where San Francisco St. and New York St. meet. During evening Extra Magic Hours, they can be found in the courtyard outside between the American Idol Experience and Sounds Dangerous. They're also the main entertainment for special events like the Rock n' Glow Dance Party and New Year's Eve.
---
Hollywood Studios Shows
Disney Channel Rocks! - discontinued as of April 6, 2013.
Disney Channel Rocks! is a high-energy stage show at Hollywood Studios. This show replaced the previous High School Musical 3 show. This 15-minute party invites the audience to sing and dance along to favorite songs from High School Musical, Camp Rock and Jonas LA.
See photos from the show here.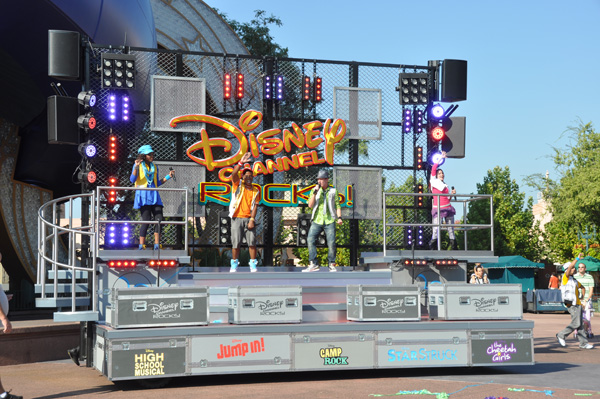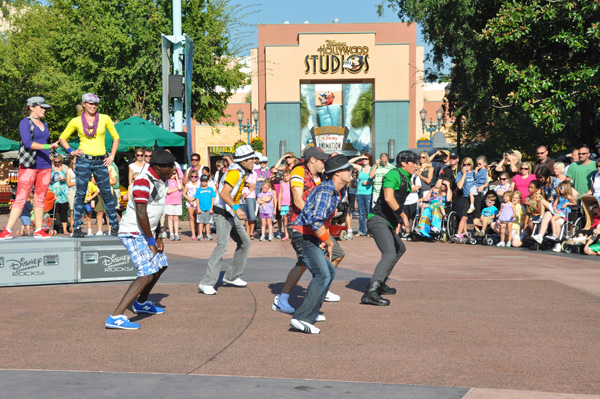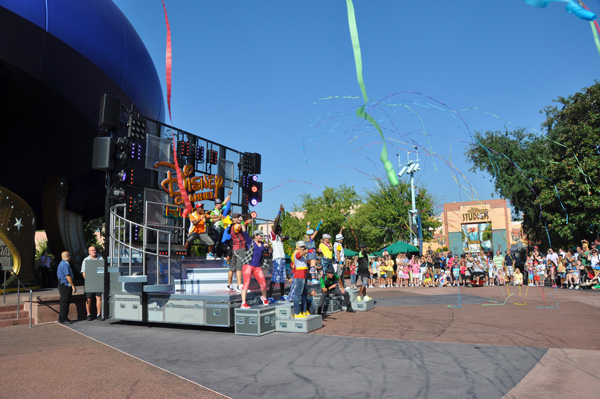 Information on other shows: